The arrival of Apple's iPad has led many to forecast the end of the netbook. In our view, each serve a different purpose, but to highlight some of those points Cnet UK has a good video comparing the iPad against a netbook (Nokia Booklet 3G) and smartphone (Nexus One) for everyday tasks.
It's all a bit of fun but highlights some practical points about where each gadget has its positives/negatives. Check out the video after the break. Read more
Apple iPad pre-orders are now live across a number of countries around the world including Australia, Canada, France, Germany, Italy, Japan, Spain, Switzerland and the UK. Prices in the UK have already been revealed but we also now have an idea on pricing for those wishing to purchase the iPad on contract.
Three mobile operators will release the iPad including Orange, O2 and Vodafone. The latter seems quite steep, offering at £10 per month for 250MB of data or £25 per month for 5GB of data. Read more
Apple has confirmed that its iPad tablet will launch across Europe (France, Germany, Italy, Spain, Switzerland, UK), Australia, Canada and Japan on 28th May. Pre-orders start on 10th May.
It is expected to hit other countries including Austria, Belgium, Hong Kong, Ireland, Luxembourg, Mexico, Netherlands, New Zealand and Singapore in July. Click through for a list of UK pricing. Read more
April 14, 2010 at 2:45 pm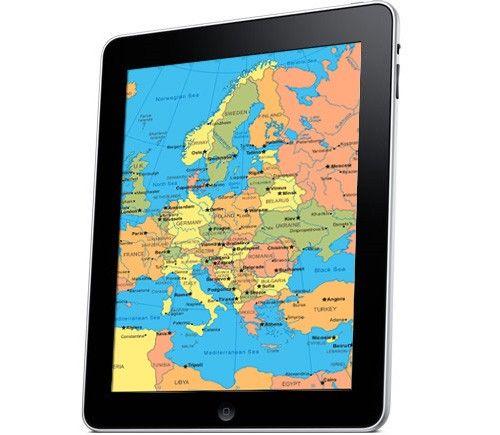 Apple is postponing the UK launch of the Apple iPad by one month to the end of May, following what the company cites as "surprisingly strong US demand." Pre-orders start on May 10, but pricing in international markets remains a mystery.
Apple says that it shipping over 500,000 iPads during the first week and that demand will "continue to exceed our supply over the next several weeks." This demand even extends to the 3G models of which it says it has taken a "large number of pre-orders."
Via Gizmodo.
Digitimes is reporting that Apple is planning to launch a new iPad in Q1 2011 that will sport a 5-7-inch display. It's sources appear to be "upstream component" suppliers who suggest the price will be lower than $400. This is $100 cheaper than the current entry-level iPad.
It will differentiate itself from the larger model by concentrating its use as an e-reader rather that those that have "a high demand for text input". Sounds interesting, although I'm not sure where this device fits into its portfolio, given that it doesn't sound much bigger than an iPod Touch.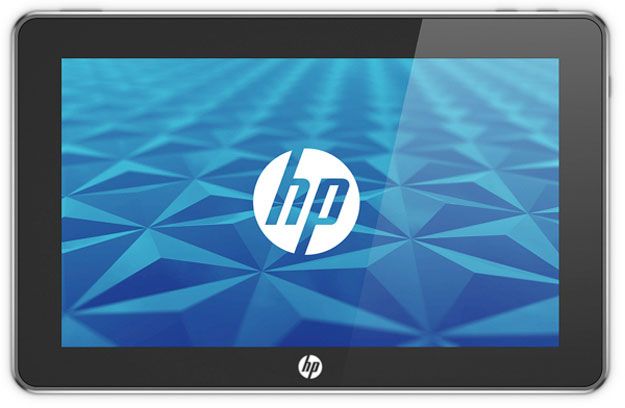 Following on from yesterday's teaser video, Engadget managed to get hold of an internal HP presentation slide that apparently reveals the specifications of its Slate tablet device and compares it to the Apple iPad. According to the leak, the HP Slate will be powered by a 1.6GHz Atom Z530 processor and use a media accelerator for 1080p video playback (Broadcom Crystal HD?)
The base configuration will start from $549 and include an 8.9-inch (1024 x 600) capacitive display. It will come with 1GB RAM (max), 32GB of flash storage and a 5-hour battery. Other features include two cameras, SDHC slot, HDMI, SIM card slot and a USB port. An extra $50 will buy you 64GB of storage. Question marks remain over software, although Windows 7 is expected to be used. Read more
The Apple iPad launch is now imminent and right on cue a whole host of reviews have hit the web. Overall, the general consensus appeared to be quite positive, with hardly any all-out negative reviews. The iPad appears to be very well-suited to web browsing and performance was snappy thanks to its A4 chipset.
Interestingly, battery life was better than expected with most reviewers getting at least 9.5 hours (Apple quotes 10 hours) of runtime. The virtual keyboard had a mixed reception with some reviewers loving it and even preferring it to netbook keyboards. Check out a number of reviews after the break. Read more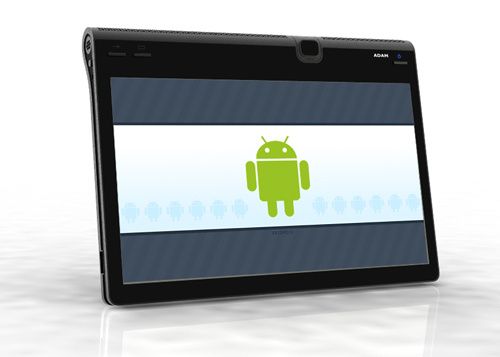 The Nvidia Tegra 2 chipset that was heavily shown off at the Consumer Electronics Show in January, mostly in numerous tablet devices, is suffering "some serious issues" relating to stability according to Slashgear. This is causing a delay in the production pipeline for many companies looking to incorporate the chip into their products.
Devices that were expected to hit the market in June 2010 have now been delayed to August at the earliest. This includes projects such as the much anticipated Notion Ink (delayed to Q4 2010) and Compal (delayed to mid-September) tablets. This can only be good news for the Apple iPad that will have the market to itself for even longer.
March 31, 2010 at 1:42 pm
The Apple iPad is set to launch officially later this week, perhaps changing the perception of tablet devices forever more. It's no surprise that a number of manufacturers will jump onto the tablet bandwagon later this year. One of them is Asus that is set to launch "at least two" tablet devices in the coming months, most likely at Computex in Japan.
"Netbooks are the best combination of personal computing and cloud computing," said Jonney Shih, chairman of Asus. "But between netbooks and smartphones and e-readers, we think there will be a space for something like a tablet or slate PC." Read more
March 29, 2010 at 8:49 pm

Good news for those customers who have pre-ordered iPads, apparently shipping notifications were sent out to some customers today. The iPads are shipping directly from China (as per usual) and no delivery dates are yet entered into the system, however it's unlikely they'll hit consumer's hands before the official launch day (Saturday 3 April).
For new customers looking to pre-order, you'll have to wait a little longer as they won't ship until April 12. You could just wait in line at Apple retail stores on April 3 or another option is Best Buy that will stock the iPad in certain stores and will not be sold online. You'll have to be quick though as rumour has it that only 15 will be available per store on launch day.
Update: Apple has also released some guided tour videos that explores the different functionality within the iPad. You can check out the videos over on the official site here.
Via TechCrunch.
March 12, 2010 at 2:17 pm
For those that can't get enough of the iPad, you'll be glad to know that Apple has now opened pre-orders over at the Apple store. Prices start from $499 all the way up to $829 for the 3G equipped model with 64GB SSD. The iPad will start shipping from April 3. Still no prices and timing on for international customers, but hopefully Apple will reveal all soon. Read more
Apple has finally given official word on when it will start to ship the iPad. US pre-orders will start on March 12, with availability from April 3. This is for the Wi-Fi model initially, with the 3G models shipping in late April.
Other regions including Australia, Canada, France, Germany, Italy, Japan, Spain, Switzerland and the UK will ship in late April. Pricing in these countries will not be announced until April. The Wi-Fi iPad models will be available for pre-order with US prices starting at $499 for 16GB, $599 for 32GB, $699 for 64GB. The 3G models will have prices starting at $629 for 16GB, $729 for 32GB and $829 for 64GB.
February 8, 2010 at 10:58 am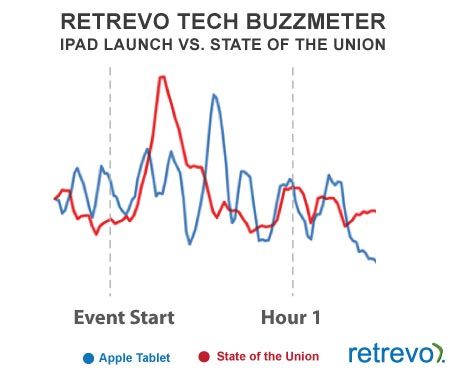 It was somewhat unusual that Apple launched a product without it being almost immediately available. When Apple launched the iPad tablet at the end of January, it did so knowing that it won't be in consumers hands for another couple of months. One of the dangers of this is that people will stop caring, well at least until Apple's marketing juggernaut is unleashed.
A survey by Retrevo has shown that Apple has not convinced people to buy the new Apple iPad as well as losing some potential customers following its official announcement. They conducted two surveys, one before and one after the announcement with 1,000 people. Unfortunately, the number of people saying that they weren't interested in buying the tablet doubled from 26 percent before the announcement to 52 percent afterwards. Read more
January 29, 2010 at 9:20 pm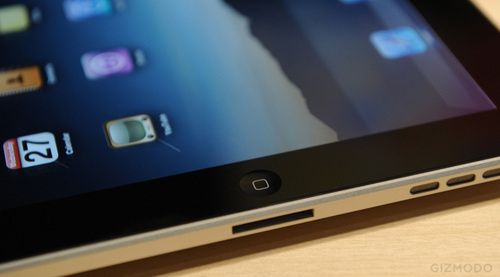 The Apple iPad has certainly divided opinion since its official launch earlier this week. However, if there has been one universal positive, it is the low starting price of $499. Many expected a much higher price given Apple's history of healthy margins on most of its products. Apple appear to be trying to carve this tablet market out for itself, and it has priced the iPad accordingly.
This unexpectedly low pricing has set the cat amongst the pigeons at manufacturers planning on releasing their own tablet products this year. The likes of Asus and MSI originally believed that they would price their products around 20 to 30 percent lower than the Apple iPad. But this was when a $1,000 price point was rumoured. The surprise $499 entry level pricing has caught many of these manufacturers off guard and will need to adjust prices even lower at the cost of margins. The end result is probably great news for the consumer as we're likely to see quite keenly priced tablet products from the Taiwanese manufacturers.
Via Digitimes.
January 29, 2010 at 7:57 pm
If CES wasn't an indication enough that 2010 is likely to be the year of the tablet (or slate if you prefer), then Gizmodo has a nice comparison table where it has compared six slates (including the recently announced Apple iPad).
Having a quick run through the list, the Notion Ink stands out for me. It's the only one to come with a Pixel Qi display for e-reading duties and sports Android, Tegra 2 and even a HDMI out. The only glaring omission is Adobe Flash support, but I'm sure Android will support this at some point down the line. Check out the detailed comparison table after the break. Read more