Apple iPad pre-orders are now live across a number of countries around the world including Australia, Canada, France, Germany, Italy, Japan, Spain, Switzerland and the UK. Prices in the UK have already been revealed but we also now have an idea on pricing for those wishing to purchase the iPad on contract.
Three mobile operators will release the iPad including Orange, O2 and Vodafone. The latter seems quite steep, offering at £10 per month for 250MB of data or £25 per month for 5GB of data. Read more
Apple has confirmed that its iPad tablet will launch across Europe (France, Germany, Italy, Spain, Switzerland, UK), Australia, Canada and Japan on 28th May. Pre-orders start on 10th May.
It is expected to hit other countries including Austria, Belgium, Hong Kong, Ireland, Luxembourg, Mexico, Netherlands, New Zealand and Singapore in July. Click through for a list of UK pricing. Read more
April 14, 2010 at 2:45 pm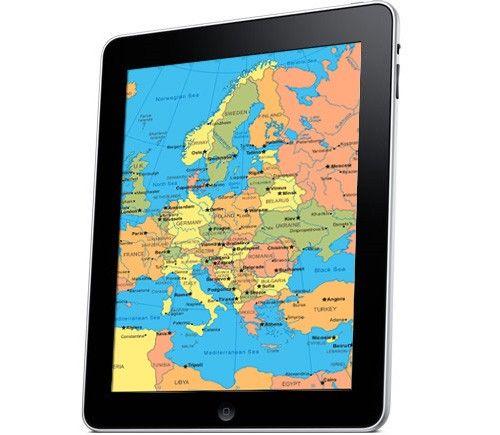 Apple is postponing the UK launch of the Apple iPad by one month to the end of May, following what the company cites as "surprisingly strong US demand." Pre-orders start on May 10, but pricing in international markets remains a mystery.
Apple says that it shipping over 500,000 iPads during the first week and that demand will "continue to exceed our supply over the next several weeks." This demand even extends to the 3G models of which it says it has taken a "large number of pre-orders."
Via Gizmodo.
Digitimes is reporting that Apple is planning to launch a new iPad in Q1 2011 that will sport a 5-7-inch display. It's sources appear to be "upstream component" suppliers who suggest the price will be lower than $400. This is $100 cheaper than the current entry-level iPad.
It will differentiate itself from the larger model by concentrating its use as an e-reader rather that those that have "a high demand for text input". Sounds interesting, although I'm not sure where this device fits into its portfolio, given that it doesn't sound much bigger than an iPod Touch.
The Apple iPad launch is now imminent and right on cue a whole host of reviews have hit the web. Overall, the general consensus appeared to be quite positive, with hardly any all-out negative reviews. The iPad appears to be very well-suited to web browsing and performance was snappy thanks to its A4 chipset.
Interestingly, battery life was better than expected with most reviewers getting at least 9.5 hours (Apple quotes 10 hours) of runtime. The virtual keyboard had a mixed reception with some reviewers loving it and even preferring it to netbook keyboards. Check out a number of reviews after the break. Read more
March 29, 2010 at 8:49 pm

Good news for those customers who have pre-ordered iPads, apparently shipping notifications were sent out to some customers today. The iPads are shipping directly from China (as per usual) and no delivery dates are yet entered into the system, however it's unlikely they'll hit consumer's hands before the official launch day (Saturday 3 April).
For new customers looking to pre-order, you'll have to wait a little longer as they won't ship until April 12. You could just wait in line at Apple retail stores on April 3 or another option is Best Buy that will stock the iPad in certain stores and will not be sold online. You'll have to be quick though as rumour has it that only 15 will be available per store on launch day.
Update: Apple has also released some guided tour videos that explores the different functionality within the iPad. You can check out the videos over on the official site here.
Via TechCrunch.
March 12, 2010 at 2:17 pm
For those that can't get enough of the iPad, you'll be glad to know that Apple has now opened pre-orders over at the Apple store. Prices start from $499 all the way up to $829 for the 3G equipped model with 64GB SSD. The iPad will start shipping from April 3. Still no prices and timing on for international customers, but hopefully Apple will reveal all soon. Read more
Apple has finally given official word on when it will start to ship the iPad. US pre-orders will start on March 12, with availability from April 3. This is for the Wi-Fi model initially, with the 3G models shipping in late April.
Other regions including Australia, Canada, France, Germany, Italy, Japan, Spain, Switzerland and the UK will ship in late April. Pricing in these countries will not be announced until April. The Wi-Fi iPad models will be available for pre-order with US prices starting at $499 for 16GB, $599 for 32GB, $699 for 64GB. The 3G models will have prices starting at $629 for 16GB, $729 for 32GB and $829 for 64GB.
February 8, 2010 at 10:58 am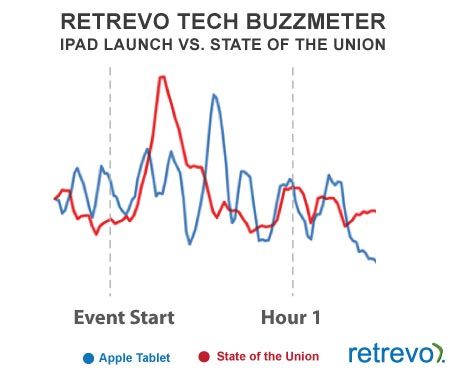 It was somewhat unusual that Apple launched a product without it being almost immediately available. When Apple launched the iPad tablet at the end of January, it did so knowing that it won't be in consumers hands for another couple of months. One of the dangers of this is that people will stop caring, well at least until Apple's marketing juggernaut is unleashed.
A survey by Retrevo has shown that Apple has not convinced people to buy the new Apple iPad as well as losing some potential customers following its official announcement. They conducted two surveys, one before and one after the announcement with 1,000 people. Unfortunately, the number of people saying that they weren't interested in buying the tablet doubled from 26 percent before the announcement to 52 percent afterwards. Read more
January 29, 2010 at 9:20 pm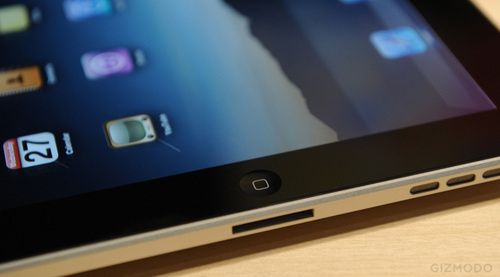 The Apple iPad has certainly divided opinion since its official launch earlier this week. However, if there has been one universal positive, it is the low starting price of $499. Many expected a much higher price given Apple's history of healthy margins on most of its products. Apple appear to be trying to carve this tablet market out for itself, and it has priced the iPad accordingly.
This unexpectedly low pricing has set the cat amongst the pigeons at manufacturers planning on releasing their own tablet products this year. The likes of Asus and MSI originally believed that they would price their products around 20 to 30 percent lower than the Apple iPad. But this was when a $1,000 price point was rumoured. The surprise $499 entry level pricing has caught many of these manufacturers off guard and will need to adjust prices even lower at the cost of margins. The end result is probably great news for the consumer as we're likely to see quite keenly priced tablet products from the Taiwanese manufacturers.
Via Digitimes.
January 27, 2010 at 9:03 pm
Apple has finally revealed the iPad, a 9.7-inch tablet device that will be powered by a custom 1GHz Apple A4 processor and a 10-hour battery life. As expected, the iPad certainly looks gorgeous, measuring half an inch in thickness and will come in various flash storage options from 16GB to 64GB.
It will run the iPhone OS with a new UI. Included is a new e-book reading app called iBooks with a wireless online store. The company has partnered with Penguin, HarperCollins, Simon & Schuster, MacMillan and Hachett Book Group. Read more
January 20, 2010 at 8:36 am
The super-slim LG X300 has seen its first promotional ad, trying to hit home just how skinny it really is. It uses the same envelope stunt used by Apple when showing how thin its Macbook Air was.
When the ultraportable is taken out, the Apple system is referred to as "unthinkable" and chooses the LG X300 instead that is thinner (0.7-inches) and lighter (2.1lbs). Check out the video after the break. Read more
November 19, 2009 at 10:48 am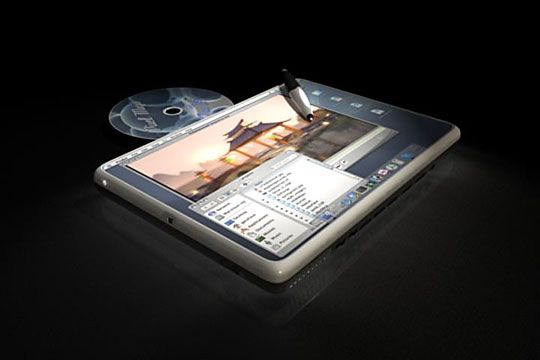 It's difficult to understand how something can be delayed when it hasn't even been announced, but Digitimes is reporting that the oft-rumoured Apple tablet will now launch in the second half of 2010. It has been pushed back from a March launch schedule as it has switched components and now plans to launch two models; one with an OLED screen and another with a TFT LCD display.
The OLED panel will be supplied by LG Display according to the report and will be 9.7-inches in size. The TFT LCD model will come with a 10.6-inch display and will be manufactured by Foxconn, Quanta and Pegatron Technology.
Looking at current OLED 9.7-inch display prices of $500, you can estimate that the tablet will have a total whopping cost of around $1,500 to $1,700 (panel costs typically account for around 30 percent of the device's total cost). However, as prices are dropping all of the time, Apple is expected that the cost of the OLED model will be in the region of $1,200-1,500 by the time of release. This will lead to a retail price of around $2,000. The 10.6-inch TFT model is expected to be priced between $800 and $1000.
November 10, 2009 at 3:24 pm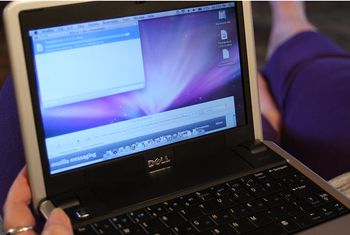 After recent reports suggested that Intel Atom support for the latest Mac OS X 10.6.2 update was terminated and then reinstated again, it seems that the official release does not contain Intel Atom support. What this means is that those running Hackintosh netbooks will not be able to install the new update.
At this point, there is no word from Apple on whether this has been intentionally removed or whether support will be written back in a future update. However, as Apple does not manufacture any devices using the Atom CPU, it's not likely to be in the company's interests to do this any time soon.
Reports from the MyDellMini forum suggests that users trying to install the update will see an endless reboot cycle. You can see a video of this after the break. However, it can't be too long before savvy modders will come up with a workaround, but until then it's best to sit tight. Read more
November 5, 2009 at 11:32 am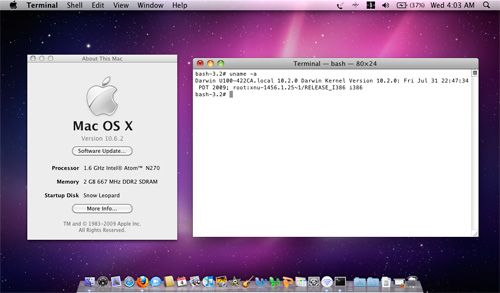 Well it looks like all the talk of Apple removing Intel Atom support from its upcoming Mac OS X 10.6.2 update has been premature. A blogger named Stell originally discovered the issue but has found that Intel Atom support has returned in the latest build (10C535).
This is, of course, no guarantee that we will definitely see Intel Atom support on final release, but it looks promising. Why the code was removed in the previous release is anyone's guess. For now, all you Hackintosh netbook owners can rejoice that support is continued (for now).
Via Electronista.