November 2, 2009 at 3:57 pm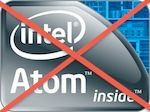 Reports are surfacing that Apple is planning to strike back at the Hackintosh netbook community, by disabling support of Intel Atom processors with the forthcoming Mac OS X 10.6.2 update.
Personally, I'm surprised it has taken the company this long to take action, especially for a company that guards its IP so vociferously. There is a large number of users that use their beloved netbooks with Mac OS X as a genuine alternative to Windows & Linux distros. Read more
Today's Apple tablet rumour of the day comes from the respected Financial Times, who are reporting that the company is aiming for a September launch date for a new project aiming to boost the interest in digital music albums. It is expected that this tablet device may be launched alongside this project, codenamed "Cocktail".
Apple is apparently working with EMI, Sony Music, Warner Music and Universal Music Group on Cocktail in a move to revive interest in high-margin music albums, rather than single download tracks. The service will include bundling an interactive booklet (like you would find in traditional CD case) when purchasing a digital album. This would include sleeve notes and other interactive features. You would also be able to play songs directly from this booklet without going back to iTunes.
Little new news on the tablet was given. The report mentions a 10-inch touch-sensitive device, kind of like a larger iPod Touch. Previous rumours suggested a 2010 release for the device. There are now so many different stories on this it's difficult to know how this device will shape up. The report says that it won't be 3G enabled, yet will be great for watching movies. Others suggest it could be a competitor for the Kindle.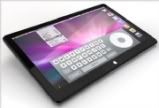 There have been many rumours over an Apple Tablet or netbook device, but there's always room for one more. We have already heard that Apple may by releasing a 'Media Pad' with Verizon and now we are hearing that it may launch with a subsidy from the carrier.
According to The Street, the Media Pad will basically be a 9 to 10-inch touchscreen device. It will be subsidised by Verizon and arrive in time for the holidays according to an unnamed source. The report suggests that a prototype has been ready for nearly a year now, whilst Apple has considered exactly what market it is targeting with this high cost device. Read more
There have been numerous rumours over whether or not Apple plans to launch a 'netbook' type device, to attack the lower-end of the computing market. Today's rumour is that an Apple 'tablet' is coming and will launch in October costing around the $800 mark.
The story comes from The China Times, where it reports that Apple is trying to launch the device in time for the Christmas shopping season. It also says that Wintek will be providing the touch panels, whilst Foxconn will be manufacturing the tablet. Both of these names have been mentioned before in these rumours, adding to the likelihood of their involvement. Read more
April 28, 2009 at 5:52 pm
Apple has consistently denied rumours that it plans to enter the netbook segment as we know it. During its latest quarterly results, an Apple executive even went as far as dismissing netbooks as "junky". At the same time, Apple said it would look to make an "innovative product" and had some interesting ideas of its own. We are now hearing a rumour that Apple is set to launch a "media pad" in conjunction with Verizon Wireless.
A report from BusinessWeek suggests that this Apple media pad will be used to listen to music, view photos and watch HD content. It could also be used to make phone calls over a wireless connection. It is unknown what type of form this media pad would take, but could this be the Apple tablet that has been rumoured for so long? Read more
April 23, 2009 at 2:40 pm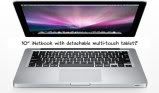 There has been many rumours in recent months over whether Apple will release its own entry into the netbook space. However, during its latest quarterly results Apple appeared to shoot down any ideas that we will see a netbook as exists in its current form. In fact, Apple tore into current netbooks which half bordered into rant territory.
"For us, it's about doing great products. And when I look at what is being sold in the netbook space today, I see cramped keyboards, terrible software, junky hardware, very small screens, and just not a consumer experience, and not something that we would put the Mac brand on quite frankly. And so, it's not a space as it exists today that we are interested in, nor do we believe that customers in the long term would be interested in. It's a segment we would choose not to play in," said Apple's Chief Operating Officer, Tim Cook. Read more
March 19, 2009 at 5:49 pm
We reported last week how the rumoured 10-inch Apple netbook would likely come with an OLED screen. Now it seems as if these rumours will intensify following a SmartHouse report claiming that Apple is working on a netbook prototype with an OLED screen supplied by LG.
The report also suggests that sources at LG Korea are corroborating with the rumours that Apple may be planning a touchscreen netbook or tablet. Apparently LG has been testing OLED panels in the area of touch sensitivity and those that "leave behind finger marks". The sources claim that in recent testing OLED screens used on a notebook attracted "body oils and sweat" when a finger was constantly used on a screen. LG believe that by adding a layer in the manufacturing process that they can eliminate "finger marking".
The netbook will be manufactured in Taiwan, most likely by Quanta Computer, who are also manufacturing Dell's luxurious Adamo notebook. LG had won a contract last year to manufacture screens for Apple. It is believed that OLED screens are planned for a number of Apple devices including the next iPhone, iPod Touch as well as computer monitors. If any of this is remotely true I still do wonder exactly how much such a 'netbook' would retail for? Adding in a rumoured flash drive for the device would see its cost easily enter four figures. Regardless, the prospect for such a device remains very exciting.
March 11, 2009 at 3:42 pm
Rumours surrounding a possible move by Apple to enter the netbook segment have been at fever pitch this week. This is our third Apple rumour post in as many days and this time the latest on the grapevine is that according to inside sources at Smarthouse, discussions between Apple and Sony are taking place to license its OLED screen technology. The sources suggest that the plan is to release a 10-inch OLED netbook for Christmas 2009. The same sources suggest that this OLED screen will be paired with a SDX flash memory storage drive.
Now if any of this is true, you can safely say that this will carry a ridiculous price tag. There's no doubt in my mind that this will be more expensive than the Sony Vaio P and is likely to enter four digits. This certainly would fit with Apple's mantra that it doesn't "know how to make a $500 computer that's not a piece of junk". It also means that, if true, the margins for such a product may not be as thin as everyone had been thinking. Apple is looking to release a premium product and if these rumours are to be believed, then there's no doubt many people will lap it up, despite the cost premium.
March 10, 2009 at 1:36 pm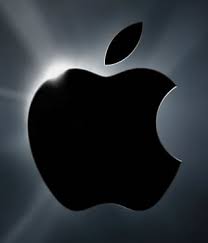 Dow Jones claims that two close sources have confirmed rumours suggesting Apple's plans to release a touch-screen netbook in the second-half of this year. The first rumour surfaced yesterday from a Chinese-language Commercial Times report which says that Wintek is to supply touch panels for the netbook, with shipments of the panel expected in Q3 2009.
The main bit of new news from Dow Jones points to a likely touch-screen size of between 9.7 to 10-inches according to its source. However, what hasn't been discussed is whether the rumoured unit will have one or touch-screens. The source claimed that other specifications are still "under evaluation". Read more
March 9, 2009 at 10:47 am
The Chinese-language Commercial Times has confirmed what many have suspected, Apple IS planning to enter the netbook market. The report says that Wintek is to supply touch panels for the netbook, with shipments of the panel expected in Q3 2009. Wintek has been working closely with Apple for the development of new products. However, it looks like an upcoming Apple netbook will not likely see release until early next year. The report says that Quanta is due to manufacture the device. Quanta is making netbooks for Taiwan Mobile and are rumoured to be making a Vodafone-branded netbook in Europe. More news as we have it.