October 29, 2009 at 9:46 pm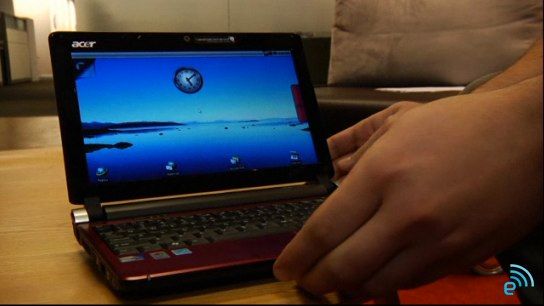 Acer's dual-booting Android/Windows Aspire One AOD250 netbook certainly has garnered lots of headlines since its announcement. However the practicalities of such a device may not be so positive. Engadget has posted its initial impressions of AOD250 and it's not pretty reading.
They couldn't get the Gmail app to install onto the desktop, which was a major flaw in their eyes. You get Google Talk and Calendar apps but that doesn't compensate for Gmail. They also had Wi-Fi & Ethernet connection problems too. They went as far to say that the Android part was "useless" and that the "best thing you can do with this is to boot it to XP". Ouch. Check out the video after the break. Read more
October 15, 2009 at 8:50 pm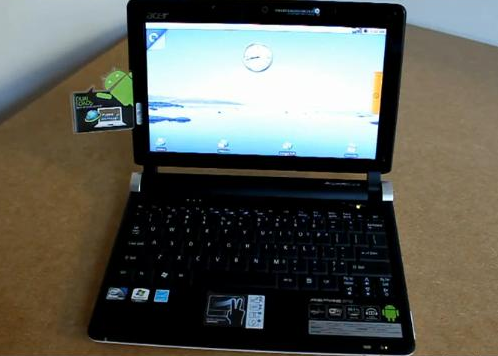 News regarding Acer's dual-booting Android/Windows 7 seems to be coming thick and fast right now. Pierre from Blogeee managed to get his hands on what looks like a finished retail unit, a week before its release.
He unboxes a white version that comes with a black interior (bezel & keyboard). The Android bootup sequence is shown and it is indeed fast. Browsing in Firefox within Android proved no problem too, working well. Pierre then shows the boot process into Windows 7, within Android. Check out the unboxing video (in French) after the break. Read more
October 13, 2009 at 12:20 pm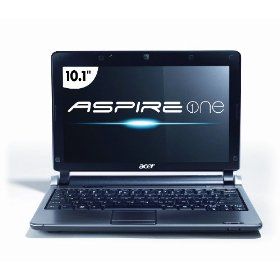 Acer's dual-boot Android netbook is now available to pre-order in the United States through Amazon.com
. Acer is using an iteration of its Aspire One D250 netbook for this new dual-boot model. The white D250 (model number: AOD250-1613) is on pre-order for $350
.
Most of the specifications are unchanged from the current Aspire One D250 (no hardware revisions unlike the Windows 7 D250). It has a 10.1-inch (1024 x 600) display and is powered by a 1.66GHz N280 Atom CPU, 1GB RAM (max 2GB) and a 160GB HDD (5,400RPM).
The system dual-boots between Google Android and Windows XP (SP3). It has a multi-touch touchpad and comes with a 5800mAh 6-cell battery that should be good for 9 hours of life. Other features include webcam, three USB ports, card reader, Bluetooth 2.1 and Wi-Fi (b/g). The D250 weighs 2.79lbs (1.3kg) and has dimensions of 10.17 x 7.24 x 1 inches (WxDxH).
Via Netbooked.
October 13, 2009 at 9:02 am
Acer has announced a new Aspire One netbook that will launch with Windows 7 next week. Acer is launching an updated version of the Aspire One D250 that includes some hardware improvements. The D250 will have a 10.1-inch display with high-resolution (1280 x 720) display.
The Windows 7 Aspire One D250 will be powered by a 1.66GHz N280 Atom processor, 2GB RAM and a 160GB HDD. It will come with the entry level Windows 7 Starter Edition. Battery life will be 3.5 hours on the standard battery but is extended to 7.5 hours on the (optional) higher-capacity battery.
Only details for the Japanese market have been announced right now, where it will launch on October 22nd for ¥46,800 (£330, $520, €352). I would imagine details for European, US markets should be out before the launch of Windows 7.
Via Akihabara News.
Acer is still on track to launch its dual-booting Android netbook in the third quarter of this year according to a company representative. This follows yesterday's news that Acer was postponing the Android netbook following expected weak demand for the device.
The Aspire One netbook will come with Google's Android operating system, but Acer is expected to hedge their bets by dual-booting the netbook with Windows XP. The netbook will be based on an existing model and come with a 10-inch display and Intel Atom processor. Acer is working with a Taiwanese company called Insyde Software, who specialise in Linux, to port the Android OS to the Aspire One netbook with Atom CPU.
Via PC World.
Acer will launch a revision to its Aspire One D250 netbook that will sport a high-definition (1280 x 720) display as opposed to the 1024 x 600 resolution found on the current model. This will be the last revision of the D250 before it releases new models based on the Pine Trail platform early next year according to Fudzilla.
The rest of the specifications will remain the same and include a 1.6GHz N270 Atom processor, 1GB RAM and a 160GB HDD. The D250 is a reasonably lightweight (1.33kg) and thin model, coming with a 6-cell battery. The new revision is already available on pre-order from a retailer in Norway, it is scheduled to launch on 30 July 2009. There is no word on other regions for now.
July 27, 2009 at 12:45 pm
Trying to get high-definition video content playback is a no-go for most netbooks out there. Even the latest Intel GMA500 graphics included in the Poulsbo chipset has poor driver support, which means you'll have to wait for ION-based netbooks to get some real HD goodness. However, Broadcom has an alternative with its Crystal HD Media Accelerator.
This PCI-E card enables "flawless playback of all internet steaming video" according to the company, along with support of 720p and 1080p (H.264) video content. It is currently included as an option with the HP Mini 110, although it hasn't appeared on other netbooks thus far. Not wanting to wait, Terracode decided to mod their Acer Aspire One with the HD accelerator (BCM70012). Read more
Jolicloud is already looking like an accomplished netbook OS, even in this early Alpha stage. The OS has been built with the netbook in mind from the ground up, taking note of the smaller screen sizes and also utilising cloud computing. Netbook Italia has also shown how well the OS works via a touchscreen, just in time for a wave of touchscreen netbooks expected to arrive in the second half of the year.
They do this on an 8.9-inch Acer Aspire One A150 netbook that has been modded with a touchscreen display. The video below shows this in action on the alpha 'Robby' release and you can see them using both finger and pen stylus input. TechCrunch also has a hands-on review of Jolicloud that is worth checking out. Read more
Acer is currently working on its third-generation of netbooks, which will be released by the third quarter 2010 according to Digitimes. The interesting part of the report is that Campbell Kan, VP of Acer's mobile computing business unit, says that these netbooks will feature "strong network connectivity and convenience" citing MIDs and smartbooks as an influence.
Smartbooks may start to steal the upper hand from netbooks given their 'always connected' status and long battery lives. Acer recognises this and it is possible that we may see this third-gen using an ARM-based processor.
The product roadmap and time line has me slightly confused. Our last related story, talked of a third-generation of Acer netbooks (featuring a touchscreen panel) would launch by the end of the year, with a fourth generation due in 2010. Hopefully, there will be a bit more clarity on this in due course.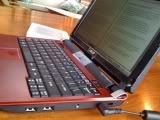 Mary Lou Jepsen recently demonstrated Pixel Qi's much anticipated 3Qi Hybrid display this week. The 3-in-1 display can not only switch between an efficient black-and-white mode and a high resolution colour screen, but also to an e-paper mode suitable for reading in direct sunlight. Time managed to get a closer look at some modded Acer Aspire One netbooks with the Pixel Qi display.
The pictures show a toggle switch on the side of the netbook that allows you to switch between reflective and emissive display. The way in which Pixel Qi's technology differs from E-ink is that the 3Qi screen allows you to use the netbook as traditional LCD which means full colour and video (at 60fps). Read more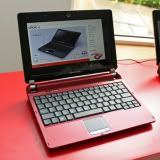 We first heard of the 11.6-inch Packard Bell dot m and 10.1-inch dot s netbooks back in early April. Whilst the European launch details were revealed, we didn't have any news on the UK side of things. Well the official UK pricing details have now been announced – the smaller dot s will cost £299 whilst the dot m will cost £369 when it launches in July.
Acer-owned Packard Bell, has based the 11.6-inch dot m netbook on the Aspire One 751. If you compare them side by side, the keyboard and hinges look similar. Things are slightly different under the hood, with it powered by a AMD Athlon L1110 CPU and will support memory up to 2GB and a hard-drive up to 320GB. Other options for the dot m include an Intel Atom CPU, Windows Vista and 3G. Read more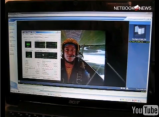 One of the complaints from the recent Acer Aspire One 751 review, was that the 1.3GHz Z520 Atom processor was just not powerful enough for this 11.6-inch slender netbook. Now Riccardo from NetbookNews.it has come out with the benchmarks to highlight the same point. He says that you shouldn't expect anything more from the netbook but basic web browsing and use of word documents and spreadsheets.
YouTube HQ (not HD) videos played okay, despite a CPU load of near 100 percent. However, HD Vimeo videos were unwatchable. So poor were the results that he ended up re-installing the operating system. He had thought that there was something wrong with the configuration. Whilst the HDD and RAM perform satisfactorily, he concludes that the poor performance is down to the Z520 CPU. A performance benchmark comparison chart against other netbooks is attached after the break.
It also seems that Acer is shipping a 4400mAh rated 6-cell battery, rather than the 5200mAh battery suggested by Acer's website. The Aspire One 751 has a suggested retail price of £379.99 and is expected to be available from next week, along with the Aspire One D250 which will retail for £329.99. A 3G version of the D250 will set you back a pricey £479.99. Read more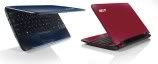 Whilst the 10.1-inch Acer Aspire One D250 and 11.6-inch Aspire One 751 have been announced for the European markets for a few weeks now, it has now officially launched in the US market. The D250 has a suggested retail price of $298 whilst the 751 will set you back $379.99. The press release says that both models should be available in retail channels now.
The specifications for both appear to be the same as that announced for Europe. The 11.6-inch Aspire One AO751h has a HD resolution of 1366 x 768 pixels and sports a full size keyboard. The 751h is certainly a looker with its slender lines measuring just 1-inch in thickness. The Aspire One AOD250 has a 10.1 inch (1024 x 600) display and is thinner than its predecessor. The specifications are pretty run of the mill, with a N270 Atom CPU, 945GSE chipset, 1GB RAM and a 160GB HDD. The full specs are attached after the break. Read more
Whilst subsidised netbooks through mobile phone operators are commonplace here in Europe, this isn't the case in the US. AT&T recently held a number of netbook trials in two US States and we reported recently that positive early results meant a likely national push into its retails stores. Well it now seems that AT&T will be offering the 10-inch Acer Aspire One netbook to customers through a partnership with Costco.
BoyGeniusReport has got its hands on a some Costco training materials which points to availability of these netbooks from May 11. Acer's existing 8.9-inch Acer Aspire One 3G netbook went on sale back in December 2008. AT&T dropped the price of this model by $20 to $79.99 last month with a new, two-year agreement. There is no pricing details on this 10-inch netbook, but it can't be that long before some firm details start to appear if the leak is true.
April 22, 2009 at 3:58 pm
The best way to think of the Acer Aspire One 531 is a slimmer version of the Aspire One D250 netbook. In almost every other way the specifications are identical, apart from slightly less battery life. T3 has reviewed the 531 and, overall, finds that it's a worthy upgrade to the 8.9-inch Aspire One.
The model that T3 reviewed came with a 10.1-inch (1024 x 600) display, powered by a 1.66GHz N280 Atom CPUs. It comes with 1GB RAM (2GB supported) and a 160GB hard-disk drive. The keyboard is 89-percent the size of a standard keyboard whilst its touchpad will support multi-touch. Other features include three USB ports, WiFi (b/g only), Bluetooth 2.0 and a 0.3MP webcam.
The Aspire One 531 certainly looks very attractive. It's half way between a fashion item, such as the Asus S101, and a regular netbook, and it looks like a good deal. Check out the key points from the review after the break. Read more