October 20, 2009 at 12:30 pm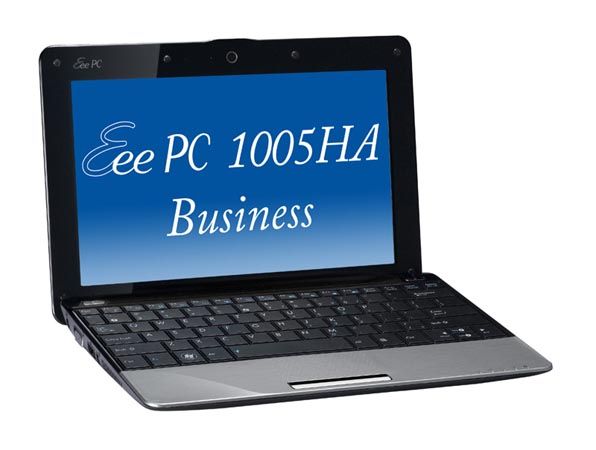 Asus clearly believes that the netbooks portability and great battery life are factors that would appeal to most business people on the move. It has therefore launched the Eee PC 1005HA Business edition, to compete against the HP Mini 5101.
This business refresh differs in a couple of ways. Firstly, it offers Windows XP Professional (rather than XP) and secondly, this allows it to have 2GB RAM installed as standard.
Apart from that I couldn't tell any other difference. You'll still get a 1.66GHz N280-powered netbook with 10.1-inch (1024x 600) display, 160GB HDD and 10-hour battery life. There's no sign of it appearing on Western shores right now, but it is available in Japan from today for the equivalent of €478/$715.
Via Mobile+Notebook [via Engadget].