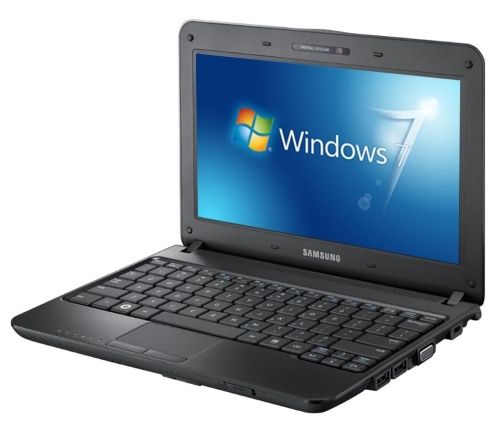 Every once in a while netbook manufacturers tweak existing models with slight changes in specs. Today we've got two such cases. First off, the Asus Eee PC 1008P-KR M is similar to the other Karim Rashid model but comes with lower specs along with a lower price tag. This particular model comes with 1GB RAM, 250GB HDD and Windows 7 Starter and costs $439.08
at Amazon.com.
Samsung has also announced the NB30 Pro. This rugged netbook is targeted to business professionals, hence the inclusion of Windows 7 Professional and an extra 1GB of RAM (2GB total). Other features remain the same and you still get the rugged design including HDD protection, carry handle and spill-resistant keyboard.
Update: Another one for the list. The Dell Mini 11z has been updated to include dedicated left/right mouse buttons, rather than the integrated solution it used before. Click here for more info.
March 31, 2010 at 4:16 pm
The Asus Eee PC 1008P-KR, Karim Rashid-designed netbook, certainly is a looker. The skinny netbook appears to have been designed with women in mine and if there was any doubt of this, then you need to check out some newly released accessories.
The netbook is available in two colours, "Hot Pink" and "Coffee Brown" and a matching case and mouse have been designed in each colour to go with the netbook. Pricing and availability for these accessories are unknown right now, but we'll come back with any further details.
Via NetbookReviews.net.
Thanks Matt!
March 14, 2010 at 5:12 pm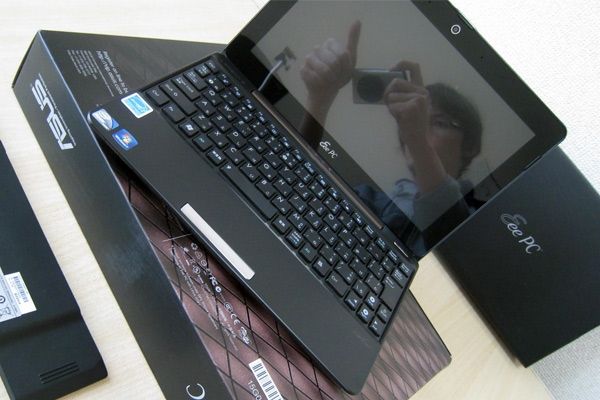 The Asus Eee PC 1008P-KR Karim Rashid netbook is one of the premium offerings from Asus, well at least until the Eee PC 1018P is released. It sports the designer's influences, mainly on the exterior. Peter from Netbooked has taken one for a test drive and shot an unboxing video.
The model unboxed comes with 2GB RAM, 320GB HDD and Windows 7 Home Premium. He also confirms that the unit does come with two batteries, although this is region specific and I'm unaware of such generosity in the UK market. Another nice features is the flush display. Build quality so far seems above average along with a firm keyboard. Check out the unboxing video of this $500 netbook after the jump. Read more
February 8, 2010 at 10:36 am
The Asus Eee PC 1008P-KR edition certainly looks different to most other netbooks out there. It marries the slim chassis of the previous generation 1008HA Seashell netbook with Karim Rashid's exterior design influences.
Engadget put the Eee PC 1008P through its paces and found that it suffered from "performance issues at the expense of better design." There's no denying that the netbook is attractive and should appeal to the fashionistas out there, the brown model in particular. However, given its $499 price point, it offers less battery life than its cheaper peers including the Eee PC 1005PE. The model tested comes with a 1.66GHz N450 Atom processor, 2GB RAM and a 320GB HDD. Read more
February 4, 2010 at 1:17 pm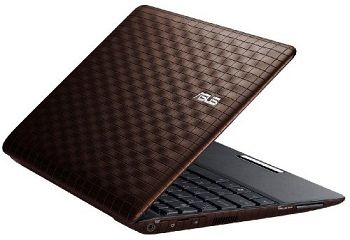 The Asus Eee PC 1008P-KR (Karim Rashid) netbook may be shipping with two batteries in parts of mainland Europe. The 1008P has been spotted as sporting two 3-cell 2900mAh batteries in Italian retailer Asus World.
This means buyers will get a quoted battery time of 12 hours (6 hours per battery). This hasn't been confirmed yet so I'd take the news with a pinch of salt for now, but it's great news for consumers if true. The Eee PC 1008P is available in the UK right now in low quantities for around the £340 mark.
Update: It looks like it is true, check the comments below (thanks Steffen and Stefano!)
Via Netbook Italia.
December 1, 2009 at 3:47 pm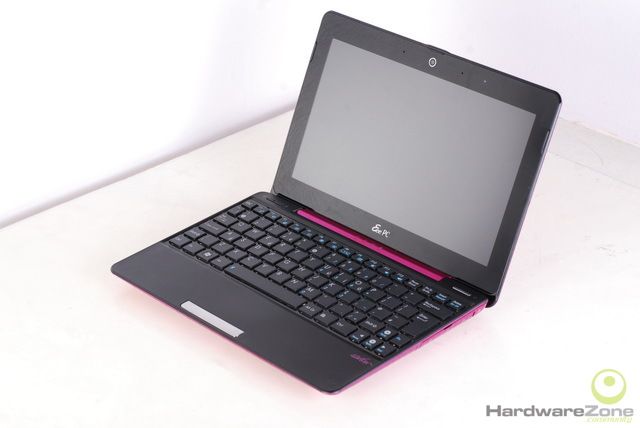 We already know that Asus is set to launch Intel Pineview-powered netbooks under the Eee PC 1008P and 1005P model names. From what we understand, these are just the Pineview (hence the 'P' in the model name) Atom versions of the 1008HA and 1005HA netbooks respectively. We now have pictures of one of the 1008P versions due to hit the market called the ASUS Eee PC Seashell 2 1008P-KR netbook.
The 'KR' part stands for renowned designer Karim Rashid, who has created this designer netbook. Judging by the pictures, it has been designed to resemble a clutch bag with its rippled exterior. Apart from the shell, the 1008P-KR appears to be very similar to its predecessor. It has the same 'seashell' shape and comes with flaps that cover its ports. Read more