February 8, 2010 at 10:36 am
The Asus Eee PC 1008P-KR edition certainly looks different to most other netbooks out there. It marries the slim chassis of the previous generation 1008HA Seashell netbook with Karim Rashid's exterior design influences.
Engadget put the Eee PC 1008P through its paces and found that it suffered from "performance issues at the expense of better design." There's no denying that the netbook is attractive and should appeal to the fashionistas out there, the brown model in particular. However, given its $499 price point, it offers less battery life than its cheaper peers including the Eee PC 1005PE. The model tested comes with a 1.66GHz N450 Atom processor, 2GB RAM and a 320GB HDD. Read more
February 4, 2010 at 1:17 pm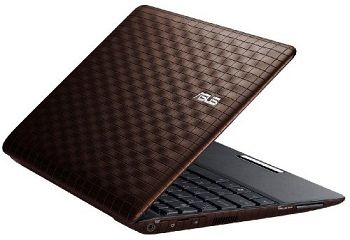 The Asus Eee PC 1008P-KR (Karim Rashid) netbook may be shipping with two batteries in parts of mainland Europe. The 1008P has been spotted as sporting two 3-cell 2900mAh batteries in Italian retailer Asus World.
This means buyers will get a quoted battery time of 12 hours (6 hours per battery). This hasn't been confirmed yet so I'd take the news with a pinch of salt for now, but it's great news for consumers if true. The Eee PC 1008P is available in the UK right now in low quantities for around the £340 mark.
Update: It looks like it is true, check the comments below (thanks Steffen and Stefano!)
Via Netbook Italia.
December 17, 2009 at 2:50 pm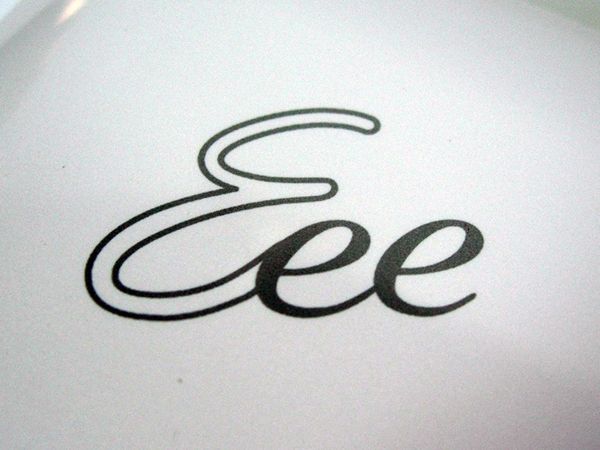 Asus, like most other manufacturers, are set to launch new netbooks based on Intel's upcoming Pineview processors. We have already heard that two of these models will follow the footsteps of the popular Eee PC 1005HA/1008HA Seashell models in the form of the Eee PC 1005P/1008P netbooks.
Details on the Eee PC 1008P have already emerged, but now we are starting to see specifications for the 1005P and 1005PE listed on several retailers. The 10.1-inch Asus Eee PC 1005P will be powered by a 1.66GHz N450 Atom Pineview, 1GB RAM, 160GB HDD and come with Windows 7 Starter. The 1005P will be available in white (1005P-WHI008S) and black (1005P-BLK009S). Read more
November 30, 2009 at 6:56 pm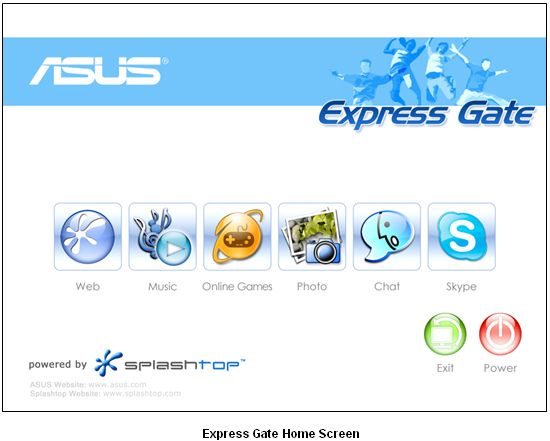 The Asus Eee PC 1008P already made an appearance though the FCC, but it appears that Asus will also be launching the Eee PC 1005P, powered by the next-generation Intel Pine Trail chipset. The model number was spotted on the Asus support site, which means it'll probably be a matter of time before it makes an appearance.
Also, according to the BIOS drivers it will also come with the instant-on OS from Asus called ExpressGate, which utilizes Splashtop. The instant-on operating systems haven't really become a must-have feature in netbooks, but it looks like manufacturers are still trying to push them. Hopefully, we'll hear more on the 1005P and 1008P netbooks at CES in January.
Via Netbook Italia.
October 28, 2009 at 4:58 pm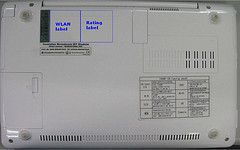 Two new Asus Eee PC netbooks have hit the FCC today, the Eee PC 1008P & Eee PC 1008PGO. Judging by the filing documents, these new netbooks will run on Intel's 1.66GHz N450 Atom 'Pineview' processor. Other specs gathered from the documents include a 160GB HDD, 1GB RAM, Wi-Fi (b/g/n), 1.3MP webcam and Bluetooth 2.1.
Given the model name, I would guess it will be very similar to the current Eee PC 1008HA model that has simply been refreshed to come with the new Intel CPUs. The GO version is likely to be the 3G-enabled version, following the similar naming convention used on other Eee PC netbooks today. There's no details on availability outside the US yet, but we'll keep you updated with future developments.
Via Liliputing.