The upcoming Asus Eee PC 1015P and 1015PE netbooks have just got their own product pages up on the global Asus site. The 10-inch models are powered by the 1.66GHz N450 Atom processor, up to 2GB RAM and 160-320GB HDD. They also feature Wi-Fi (b/g/n), Bluetooth 2.1, a 0.3MP webcam and 3-cell or 6-cell battery options.
I'm not entirely sure on the differences between the 1015P and 1015PE. The latter appears to have a chrome effect surrounding the left/right sides of the touchpad. It also appears to have a rubber moulded lid rather than a textured/ribbed surface on the 1015P. Hopefully the difference will become clearer closer to launch.
Via Netbook Italia.
April 16, 2010 at 5:50 pm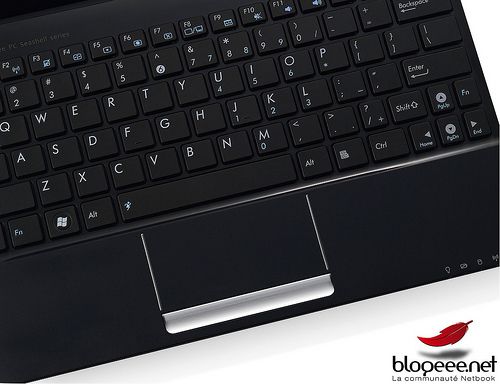 One of Asus' upcoming netbooks, the Eee PC 1015PE, was first spotted at CeBIT. It's sleeker than the 1005PE offering a larger touchpad, a toggle switch for the webcam along with a matte display and lid.
Pierre from Blogeee managed to get hold of some official press shots of the 1015PE and it's looking like a nice update. I especially like the chrome effect used on the sides of the touchpad. Check out Blogeee for the full gallery.
March 26, 2010 at 7:44 am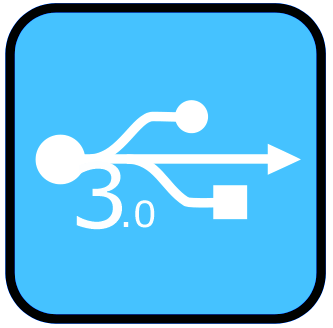 Asus has put a press release stating how it is leading the way with USB 3.0 integration and that its implementation outstrips its peers by as much as 74.38% (to two decimal places so it must be true!)
The first Eee PC netbooks to come with USB 3.0 integrated are the 1018/1015/1016 models that were recently announced at CeBIT. It's unknown whether we'll start to see this on all future Eee netbook models or just the more premium devices. My guess is if they're taking it this seriously then USB 3.0 is likely to hit all models going forward.
February 25, 2010 at 3:32 pm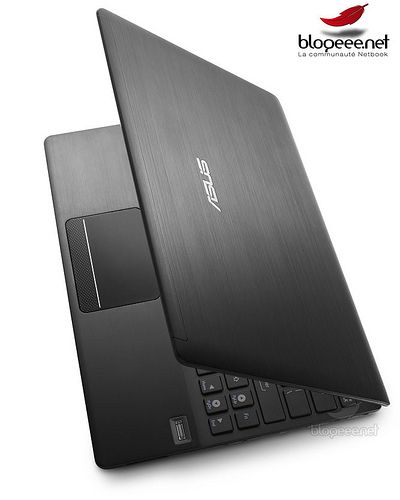 Asus is preparing to launch three new 10-inch Eee PC netbooks at CeBIT next week. This includes the Eee PC 1015P, 1016P and 1018P. Little detail is known on each, however the 1015P will be similar to the current 1005P, the 1016P will be the business equivalent whilst the 1018P will be the luxurious model.
The Eee PC 1005P will come with a chiclet keyboard, webcam, double array mic and a whopping 14 hour battery life. Its chassis will be made out aluminium. The Eee PC 1016P will also sport a similar battery life. Read more