March 11, 2009 at 5:08 pm
An Android-powered Asus Eee PC was originally muted for release by the end of this year. However, it seems that a commercial release may happen much sooner. Eric Chen, head of Asus Europe, announced at CeBIT last week that its engineers will be ready to present a working Android-powered Eee PC much sooner than expected.
Asus engineers have been experimenting with how to adapt the Android OS, which is currently optimised for touchscreen smartphones, to a much larger netbook display. Asus will formally present the results of this experiment in a couple of month's time according to Mobinaute. Specifications for such a netbook are unknown, although the news corroborates last week's story that Asus is considering using Qualcomm Snapdragon chips in upcoming Eee models. Watch this space for further news.
Hands-on videos of Gigabyte's Touch Note M1028 have started to hit the net following its official unveiling on Tuesday at CeBIT. Gigabyte's convertible tablet does look very enticing, much like the Asus T91GO. Jkkmobile have posted their hands-on video and liked what they saw, if not blown away. It seems to be a solid netbook offering a soft touchscreen, fingernails not needed here, and a sturdy hinge mechanism (imperative for a net tablet). The keyboard was noted to be similar to the MSI Wind and the bottom panel had access to not only the battery but RAM and hard-disk drive too. Looking good so far (video after the jump).
ASRock has revealed its first entry into the netbook segment at CeBIT. It confirmed that it's 12-inch netbook will be called the MultiBook G12 and will be powered by a dual-core CPU(no specifics here unfortunately). We first reported that ASRock plans to enter the netbook category earlier this week, but didn't expect further detail so soon. It will come with a 12.1-inch WXGA (1280 x 800) display and will support up to 2GB of RAM. Whilst looks-wise, it doesn't stand out from the crowd, it will come down to pricing to see how attractive the overall package is. The G12 will start to ship in Europe after the end of CeBIT, no details on whether this plans to hit the US right now.
Specifications:
Intel Dual-Core CPU
DDR2 memory support up to 2GB
Integrated Graphics
12.1" WXGA (1280×800)
2.5" STA support up to 500GB
10/100/1000 LAN, Wifi
1.7Kg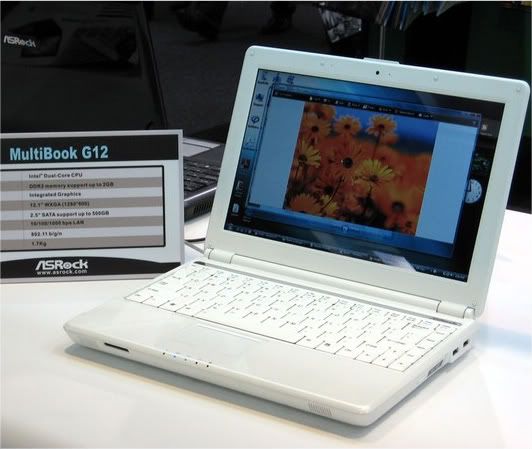 Following on from Gigabyte's reveal of its TouchNote M1028 range of convertible tablets at CeBIT, Gigabyte also unveiled the ThinNote M1024. As the name suggests this netbook is targeted to those that value a thin and sleek form-factor. Gigabyte seem to have succeeded on this front delivering a netbook that weighs just 890 grams (just under two pounds). However, it seems that Asus may have won on the styling front, having announced the super-slim Seashell 1008HA yesterday. Obviously it all comes down to price between the two and as of yet we still do now know exactly which regions Gigabyte plan to market to.
The ThinNote M1024 sports a 10.1-inch (1024 x 600) LED backlit screen and is powered by a 1.6GHz Intel Atom N270 CPU and Intel 945GSE chipset. Given the size, the M1024 is limited to 1GB RAM and a 60GB/80GB hard-disk drive. It also supports Wifi and Blutooth 2.1 and has optional 3.5G modem support. It comes with two USB ports, a memory card slot and a six-cell 3,400mAh battery as standard. As with the M1028, there is no word on pricing or indeed which regions the M1024 will be available in. We'll update with further information as we have it.
UPDATED (17.01): We've included a video after the jump, from the guys over at jkkmobile who went hands-on with the M1024.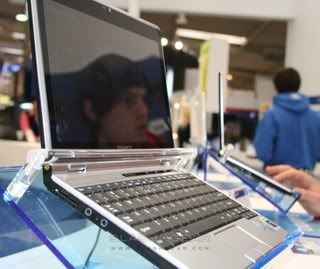 Via Slashgear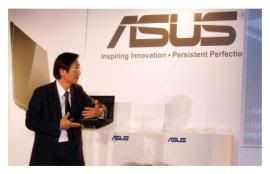 Following a number of rumours over the last few weeks, Asus today denied claims that it would be axing 8.9 inch netbooks. Company Chairman Jonney Shih said, "It seems that customers prefer to have a greater screen, which also means a larger keyboard. I still believe we have a good opportunity in 8.9-inch for kids, telecoms or emerging markets."
Rumours suggested that 8.9 inch netbooks were to be axed with 10 inch netbooks being the main focus across 2009. It was thought that 7 inch netbooks would survive, however, Asus confirmed during a press conference at CeBIT that 7 inch netbooks will be axed in mature markets.
Via Cnet
Gigabyte has offically unveiled its latest 'net-tablet' called the TouchNote M1028, which debuted at CeBIT today. The TouchNote M1028 has a 10.1-inch swivelling touchscreen display and is powered by a 1.66GHz Intel Atom N280 CPU. The M1028 will have a a 160GB hard-drive, 1GB of DDR2 memory (2GB maximum) and the Intel 945GSE graphics chipset. It will run on Windows XP.
Somewhat confusingly, four versions of the M1028 were announced. The 'M' and 'G' versions will come with a 1024 x 600 resolution display and the 'X' and 'P' versions will come with a 1366 x 768 display. Each model will come with WiFi a/b/g and Bluetooth but only the 'G' model will support 3G. No word on pricing or indeed which regions these will be available in for now.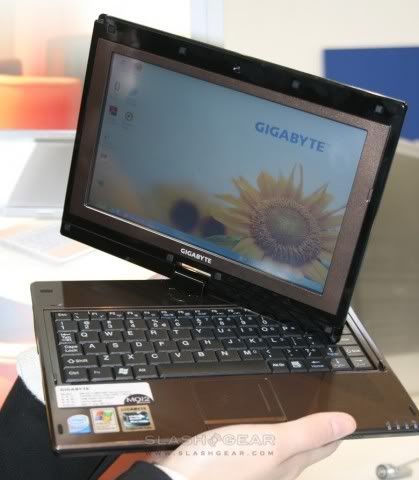 Via Slashgear
Asus has shown off it's latest Eee PC netbook called the Seashell 1008HA. Details are thin on the ground in terms of specifications however what we do know is that the Seashell is a slimline Eee (1 inch thick) with a 92 per cent-size keyboard and multitouch keypad, weighing approximately 1kg. It will also have a 1.3-megapixel camera and standard WiFi and Bluetooth. The 1008HA will have optional WiMAX and 3.5G connectivity. No word yet on how much the device will cost nor any details on release date. We will keep you posted on further developments.
Some more pics, a video and the full press release after the jump.
Asus is showcasing the T91GO at CeBIT, which is the 3G enabled version of the T91 that Asus first officially announced in January. The device is a convertible tablet (or net tablet if you like) with a swivelling screen enabling it to be used as a tablet device. The device has an 8.9″ (1024 x 600) LED backlit touchscreen display and runs a customised version of Windows XP which Asus has developed including a series of touch-friendly applications. It is powered by an Intel Atom Z520 CPU and comes with 1GB RAM.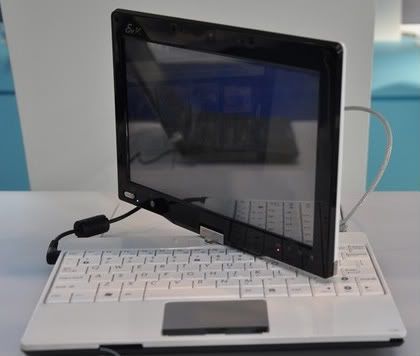 Some more pics and a video after the jump.
March 3, 2009 at 12:05 pm
A refresh of the popular MSI Wind U100 has been spotted by the guys over at Notebook Italia. The main upgrade seems to be CPU/chipset based with the rest of the specs remaining the same. The 'Plus' version will include an Atom N280 processor (instead of the N270 on the original version) along with the Intel 945GSE + ICH7M chipsets. Other specs, which remain the same, include a 10″ (1024 x 600) screen, 160GB HDD, 2GB RAM, 1.3MP Webcam and 3 Cell battery. Pricing is expected to be similar to the existing U100 range and will launch in a few months.
Via Notebook Italia.