April 29, 2010 at 10:46 am
Compaq's AirlIfe 100 Android smartbook will be exclusively available to Telefónica customers for €229 from the middle of next month. This contract price is the up front payment, you will still need to fork out for a data contract that will set you back €48 per month.
Certainly not cheap. You can opt for a cheaper €39 per month price plan but that will require a higher initial investment of €299 for the Airlife. Engadget confirmed that the Airlife 100 will not be coming to the US, however it's unknown at this stage whether we'll see it in other European countries. Read more
February 16, 2010 at 1:55 pm
HP is showing off its 10.1-inch Compaq Airlife 100 smartbook at the Mobile World Congress tradeshow in Barcelona. The Airlife 100 looks very much like a typical netbook, although it features a touchscreen resistive display and is powered by a 1GHz Snapdragon chipset and Android 1.6 combo.
The touchpad has a few shortcut buttons adjacent to it with key controls for the Android interface, such as the Menu, Home and Back keys. Other features include a 16GB SSD, Wi-Fi, 3G connectivity and a 12-hour battery life. The Airlife 100 smartbook will initially be offered by Telefonica through subsidized contracts. Read more
February 12, 2010 at 12:40 pm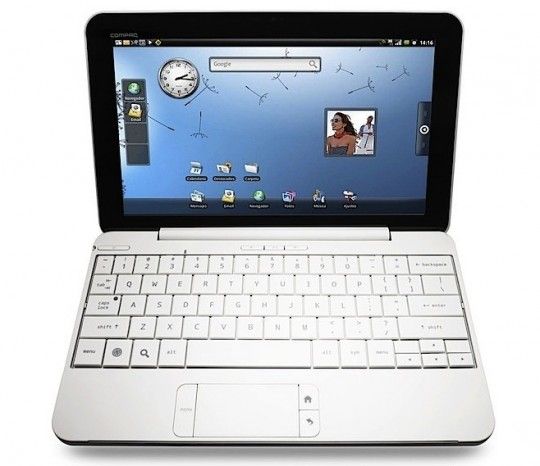 HP Spain has announced the Compaq Airlife 100 smartbook. It comes with a 10.1-inch display and integrated 3G pointing to the ARM chipset (possibly a Qualcomm Snapdragon?) Other features include a 16GB SSD, Wi-Fi, card reader, webcam and a 12-hour battery life.
The Airlife 100 looks like a very attractive slim line device, sporting a flat-key keyboard and some additional shortkey buttons sitting besides the touchpad. I didn't notice the mouse buttons, which could point to an integrated solution. It's also difficult to tell whether it comes with a matte or glossy display and at what resolution. Read more
January 6, 2010 at 7:36 pm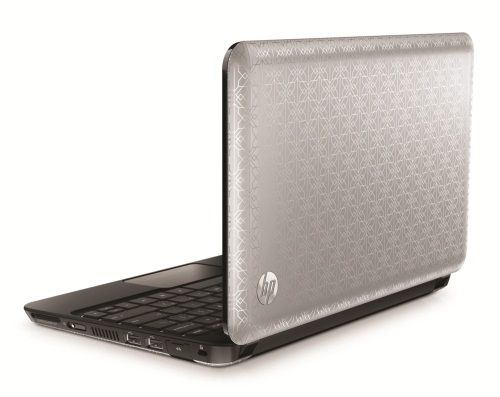 HP is on a roll, we've already reported on two of its ultraportables that launched today, the business oriented Mini 5102 netbook and TouchSmart tm2 tablet. Yet we still have more, HP has formally announced a few more 10.1-inch netbooks. This includes the HP Mini 210 which we've heard so much of recently, the Mini 2102 and the Compaq Mini 102.
Both HP Mini 210 and Mini 2102 appear to be the same in design and specifications. The latter will be targeted towards business users and therefore it comes in a brushed black metal finish instead of the plastic chassis of the 210. Read more
January 3, 2010 at 2:03 pm
Two new netbooks have been spotted at an online retailer, presumably ahead of the official CES announcement next week. The 10.1-inch HP Mini 210 HD appears to be exactly the same as the rumoured Mini 210 albeit with Broadcom's Crystal HD video accelerator. It has been spotted at US retailer Logic Buy for $330, with a release date expected next week.
The rest of the specs are the same as the HP Mini 210. It is powered by a 1.66GHz N450 Pineview Atom, GMA 3150 graphics, 1GB RAM, up to a 250GB HDD and Windows 7 Starter. Other features include Wi-Fi (b/g), a 5-in-1 card reader, webcam and 6-cell battery. Read more