Mobinnova announced its 8.9-inch élan smartbook using Nvidia's Tegra platform back at Computex. The company claimed that the élan offers 5-10 hours of 720p HD video playback in a package weighing just 836g and measuring 20.5mm in thickness. Netbook News managed to spend some time with the smartbook and shot a couple of videos, one covering the hardware aspect and the other a software walkthrough.
The Mobinnova élan is a fanless device and as it uses an ARM-based chip, it has integrated Wi-Fi and 3G connectivity. It also has a hinged port panel on the back side which should keep the dust out of the sockets. The user interface has been developed by Nvidia, although this is unlikely to ship on the final version. It has been supplied to partners who are then making changes to tailor it to their own offering. So far there are no official details on price or availability, although a 2009 release is expected. You can check out both videos after the break. Read more
June 22, 2009 at 11:50 am
We already knew that the Asus Eee PC 1101HA was due to hit Europe at the end of June for €399, although the UK price was still a mystery at the time. However, Amazon UK now has the Eee PC 1101HA up for pre-order and will cost you £379.00, which seems about right looking at the European price.
Amazon has the Eee PC 1101HA available to pre-order in black
and white
, there is no estimated release date. The only listings are for the versions with the 1.33GHz Z520 Atom CPU. At Computex, a 1.6GHz Z530 Atom SKU was also seen, although we've not heard any details since. I really do hope that this version is planned for retail too, especially for those who crave more power for HD video.
This is the case for the Eee PC 1005HA, where both the 1.6GHz N270 and 1.66GHz N280 Atom SKUs are available to pre-order from Amazon. The N270 Atom 1005HA models will set you back £329.00
, whilst the N280 Atom models will cost an extra £50 at £379.00
. Each of these is available in black and white.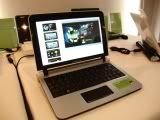 Nvidia's Tegra platform was really only brought into the limelight at the recent Computex show in Taiwan, despite being introduced last June. The Tegra platform is different to ION in that it pairs an ARM-based processor with an Nvidia GeForce GPU (ION pairs an Intel Atom CPU with the Nvidia 9400M graphics). Whilst Nvidia has done well in getting the ION brand out into people's minds, it looks like Tegra is set to follow. With some high profile devices, like the Zune HD, sporting the Tegra platform, it's expected to become even more popular.
Nvidia claims that the Tegra processor is the "world's smallest and lowest power computer-on-a-chip". The chip will be able to handle 1080p video and will come with a massive battery life. Nvidia claim that it can handle 10 hours of 1080p video playback on a single charge. Read more
At the Computex show in Taiwan a few weeks back, an Asus Eee PC was snapped powered by a Qualcomm Snapdragon chip and running Android. What was interesting is that this Eee PC was demonstrated on the Qualcomm stand and no similar demo was made by Asus. We now have word as to why that was.
Jonney Shih, Asus Chairman, said that Asus had originally planned to showcase an Android-based Eee PC at Computex, but their feeling was that it still needed more work. Asus felt that more development time was needed with Android to make the most out of the netbook experience. Read more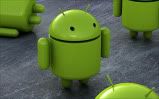 Smartbook devices are set to become much more commonplace as we reach the end of the year. They run on ARM-based processors and as such feature integrated 3G, GPS, Wi-Fi and Bluetooth on the chip itself. They differ from netbooks in that they are 'always connected' to the Internet and are meant to have battery lives lasting between 8 to 10 hours.
As they these chips are not x86, it means running Windows XP, Vista or Windows 7 is not an option. What manufacturers will be able to choose from is a growing stable of netbook-centric Linux distributions (including Android) or Windows CE. Some Gartner analysts have given their own thoughts after checking out a number of smartbook devices running Google's Android operating system at Computex. Read more
Despite Computex Taipei finishing last week, we are still hearing about a number of models that didn't share the limelight last week. Amongst them are two netbooks from ODMs that were spotted by NetbookNews at the Intel booth running Moblin v2.0 beta, the Compal KTV00 and FIC CW001.
The Compal KTV00 was a reasonably slim model with some similarities to Dell's Inspiron Mini 10 due to its huge touchpad and integrated mouse buttons within the touchpad itself. It comes with a 10-inch (1024 x 600) glossy display. The keyboard itself looked average, whilst it was powered by the N270 Atom CPU.
The 10-inch FIC CW001 looked quite average. It did have some dedicated buttons for 'Home', 'Email' and 'Pictures', although they didn't seem to work at the booth. Other notable points of interest included an Expresscard slot, which isn't found on too many netbooks. The keyboard an touchpad seemed a bit small, whilst VGA ports and a Kensington lock were fond at the rear. Check out both videos after the jump. Read more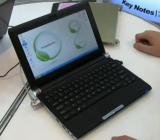 Lengda announced another netbook at Computex that followed on from the 10.2" stainless steel Lengda X10K and 11.1" CULV-based M11A netbook that we've already seen. The Lengda X10S is a cheaper model than the above two, but certainly has some interesting features of its own.
It's quite an attractive, slender netbook with a 10.2" (1024 x 600) matte display and comes with a faux-chrome effect on the side and a chiclet keyboard. The specs don't differ too much from your usual netbook, you'll find a 1.6GHz N270 Atom CPU, 1GB RAM and a 160GB HDD under the hood. You'll also find three USB ports, a couple of audio jacks, VGA, Ethernet and even a switch to turn wireless on and off.
It is a light netbook at 1.15kg but it's not known what type of battery that comes with it. Whilst the X10S comes with a glossy lid finish, you are able to swap lid covers if you don't fancy that particular colour! Netbooknews found that the chiclet keyboard was comfortable to type on, despite the layout of keys feeling somewhat small. There was no bending on the keyboard and the touchpad was quite large for a 10-inch netbook. Check out the hands-on video after the break. Read more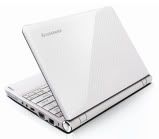 We had previously reported that Lenovo's Ideapad S12 will not see the ION version coming to Europe. However, it looks like Lenovo may have reversed that decision. Notebook Italia has had confirmation from Lenovo Italy that both the Atom and ION versions will be available at launch next month. The Atom version will start at €379, as we previously reported, but there is no price for the ION version for now. Let's hope this arrives in the UK too, as it's one of the models I'm most excited about.
In related news, for those wondering how ION performs on a Linux system, click over to phoronix who have a detailed performance test on an ION-powered ZaReason nettop.
In our last bit of ION news, JKKMobile got a chance to get hands-on with some ION-powered netbooks at Computex last week. He attempted to put Call of Duty IV through its paces, although he is not really a gamer so couldn't give us an idea of resolution, settings, frame rate etc. However, from looking at the video you can tell it plays quite smoothly at what look like quite low settings. Check out the video below. Read more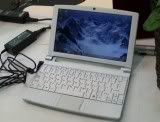 J&W, one of China's biggest players in the motherboard and GPU market, showed off what it believes is one of the thinnest netbooks at Computex last week. The 10-inch Minix 811 is just 22.5mm thick and weighs 1.2kg. This is partly attributed to an aluminium alloy chassis.
The Minix 811 has a 10.2-inch (1024 x 600) display powered by a 1.6GHz N270 Atom CPU and supports a 2.5-inch HDD and up to 2GB RAM. It comes with three USB ports, a card reader, Ethernet, VGA and also has a built-in 3G modem.
Despite the super-slim form factor, the Minix 811 provided a comfortably typing experience and had a nice feel to it. However, on the negative side, it only has room for a 3-cell battery rated at 2200mAh, although a 6-cell battery is also planned. The 3-cell battery should last around 2.5 hours. There will be a choice of operating systems including XP and Windows 7. No word on pricing or specific availability right now. Check out a hands-on video from NetbookNews after the cut. Read more
Whilst Asus formally announced its 11.6-inch Eee PC 1101HA Seashell at last week's Computex show, we didn't come across many hands-on impressions of this unit. However, it looks like Sascha from NetbookNews has just got round to uploading his thoughts on YouTube.
We don't learn too much that we didn't already know. The 11.6-inch (1366 x 768) Seashell comes with a styling that looks similar to the 1008HA. This includes a glossy lid and flush display and the unique pimpled touchpad. What we don't get are the flaps that cover the ports although I'm not sure that's too much of a big deal.
An interesting comparison is made with the Samsung NC10 and whilst the 1101HA is obviously wider and taller, it appears to be marginally thinner. There are two different 6-cell batteries for this model which should give between 9.5-11 hours of battery life. It will be powered by a 1.33GHZ Z520 or 1.6GHz Z530 Atom CPU. I imagine that the latter will become the sensible choice for most, given the problems seen in the underpowered 11.6″ Acer Aspire One 751 which runs a Z520 Atom CPU. Check out the video after the jump. Read more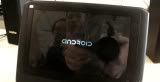 Kinpo has shown off a 7-inch Android tablet powered by a Freescale i.MX51 processor. It's unclear whether it is a prototype or bound for retail soon, but it's quite a neat little device with the 7-inch screen probably the perfect size for a tablet device.
The touch panel has a resolution of 800 x 480 pixels and seemed to react smoothly to touch commands. I'm unsure if it has an accelerometer, as the display didn't flip when being turned around when watching a video. I'd be surprised if it didn't have one, so this is more likely to be a bug. Check out a hands-on video from TechVideoBlog after the break. Read more
Taiwanese manufacturer Jetway, who is more known for making motherboards and graphics cards, has announced its second entry into the netbook market with the Zero Mini-100. Whilst the specifications are pretty average, it has a few features that set it apart.
It is one of the first models that we've seen to include a sim-card slot in amongst the rest of the ports. This means that you can hot-swap sim-cards in and out for 3G access, no more fiddling behind the battery! It also has a couple of physical buttons on the keyboard, one which locks the touchpad and the other that enables "3D Audio". I imagine this is something similar to SRS audio, but hopefully we'll hear more on this soon. Read more
Pixel Qi has made a number of demonstrations of its 3Qi display over the past week or so at Computex in Taiwan. All of this coverage has prompted many questions, which its founder & CTO, Mary Lou Jepsen, has only been too happy to answer. Among the questions include battery life and price.
The latter is very interesting as the $200 muted price is for the entire netbook NOT just the 3Qi display itself, as was previously thought. This is mainly because the hybrid panel is based on existing LCD technology.
Another video compares the 3Qi display to the Amazon Kindle, a Toshiba R600 with a transflective LCD and a standard LCD touchscreen, with and without the backlight, indoors and out. The last video talks more about the Pixel Qi display versus current LCD technology as well as the OLPC project.
So far, there is no hardware partner to use this innovative display. Despite this, Pixel Qi is still expecting mass production of this display by the end of the year. Check out all of the videos after the jump. Read more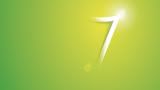 Intel is not validating its next-generation of processor, dubbed Pineview, for Windows 7 Home Premium or higher according to a spokesman. What this basically means is that the Pineview processor will only be intensively tested with the Windows 7 Starter and Home Basic Editions.
Intel claims that Home Premium is not "the right solution" for netbooks, so you'll you have to install it at your own risk when the new Pineview CPUs appear in netbooks at the end of the year. "We are not going to validate it with Home Premium because we don't believe it's the right solution (for a netbook)" says Mooly Eden, VP of Intel's Mobile Platforms Group. Read more
In what is probably our last story relating to this week's Computex show in Taiwan, GNB unveiled a 7-inch smartbook running on Google Android. The GNB GL-750 was running a port of Android v1.5 powered by Freescale's 533MHz ARM 11 iMX31 processor.
As the device only has a 7-inch screen, it was very small in the hand, weighing just 680g. The matte screen has a thick bezel surrounding it and runs at an 800 x 480 resolution. Storage is catered for by an 8GB SSD with RAM of 256MB. In terms of ports, it comes with three USB ports, a pair of audio jacks, Ethernet and a multi-card reader.
While the keyboard certainly is small, it does seem usable. The touchpad has mouse buttons on the left and right hand side of it. Given those specs, I imagine it won't cost too much, although it's likely to be bundled on a service contract through a mobile phone operator. Check out a hands-on video from NetbookNews after the break. Read more