Intel has officially announced its ultrathin processor line-up that consists of Core i3, i5 and i7 processors. The new ultra-low voltage (ULV) processors all use 32nm Nehalem processes that ultimately will lead to performance gains (up to 32 percent) and higher power efficiency (15 percent less battery consumption).
There will also be support for Hyper Threading and Turbo Boost on select processors. The TDP across the range is 17W. The company has over 40 design wins using these new processors that will start to launch from June. Click through for some slides of the new CPUs. Read more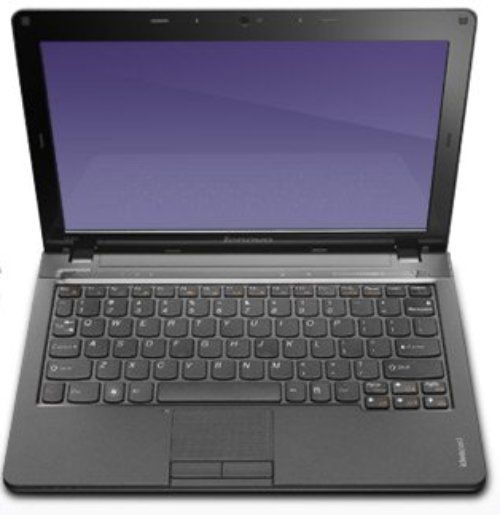 As well as the Intel CULV-powered Ideapad U160 that was recently announced, Lenovo is prepping the Ideapad U165 ultra-thin that will be powered by AMD's new low-power processors and is set to launch during the third quarter.
Hard specs and pricing remains a mystery for now, but you can check out a number of photos of the Ideapad U165 after the break. Read more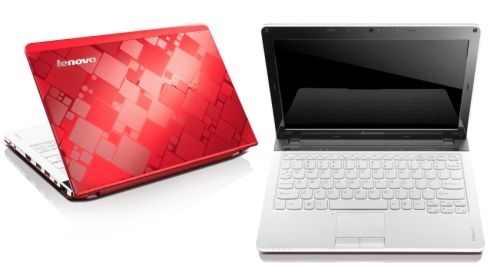 Lenovo has announced the 11.6-inch Ideapad U160 that will sport new Intel CULV processors and is expected to launch in June with prices starting at $699. New features include a chiclet keyboard as well as an active protection system for the hard drive and an ambient light sensor.
The U160 will available in a number of configuration options that includes processors from Core i3 to i7. There will also be options for Pentium and Celeron processors. At its thinnest point the U160 will measure 0.9-inches and weigh 1.3kg (2.9lbs). Read more
April 8, 2010 at 10:38 am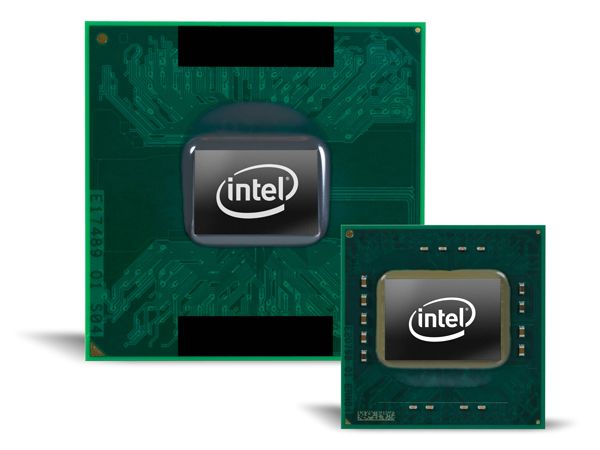 The first details of one of Intel's next-generation CULV (Consumer Ultra Low Voltage) processors has been revealed. The Intel Celeron U3400 is a 1.06GHz dual-core chip that is based on the 32nm Arrandale core. As it is a Celeron part the CPU will not benefit from Turbo Boost overclocking technology unfortunately, unlike other Calpella parts.
The U3400 will include a 45nm graphics chip that can overclock from 166MHz to 500MHz. It also features 2MB cache, a TDP of 18W and supports DDR3 800 memory. The Celeron U3400 is expected to land in Q3 2010. Read more
Rumours are circulating that Intel is delaying its next generation CULV processors until the third quarter of this year at the earliest, as it looks to exhaust existing supplies following weaker than expected sales of ultra-thin notebooks. Manufacturers saw ultra-thins contribute 10-15 percent of 2009 shipments, lower than the 20-30 percent forecasted.
The fact that Acer has stopped production of ultra-thins featuring CULV processors hasn't helped and is believed to be one of the factors contributing to the delay. Acer recently announced its TimelineX notebooks that feature Intel's Calpella processors. The launch of new CULV processors will very much depend on demand according to the Digitimes report and it's no certainty that we'll see it appear at all.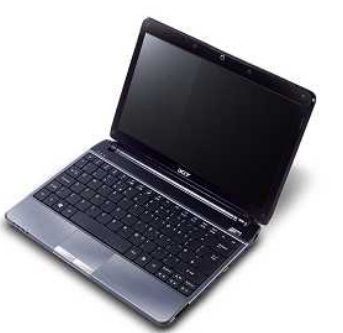 Acer has revealed the Aspire One 752 ultra-thin notebook. The Aspire One 752 is the update to the AAO 751 and as you can guess by the minor model change, there's not too much different. The AAO 752 is an 11.6-inch (1366 x 768) ultra-thin device powered by the Intel Celeron 743 ULV processor, GS45 Express Chipset and GMA 4500MHD graphics. It will support up to 4GB of DDR2 RAM and a 320GB HDD.
It certainly lives up to its 'ultra-thin' category name, measuring just 22m in thickness and weighing 1.40kg. It comes with a full-size Acer FineTip keyboard and multi-gesture touchpad. You'll also find a HDMI and VGA/LAN ports that are placed in the back corners of the body. Other features include Wi-Fi, webcam, Dolby-optimised audio and optional Bluetooth 2.1/integrated 3G. The battery is quoted to last for around 5 hours. Read more
February 27, 2010 at 10:39 am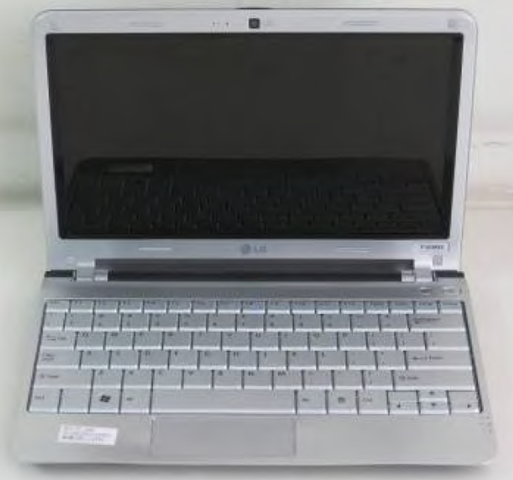 It looks like LG is preparing to launch the T280 CULV-powered ultra-thin in the US, according to documents passing through the FCC. The 11.6-inch notebook is powered by an Intel Pentium SU4100 or Core 2 Duo SU7300 processor and will come with a HDMI port.
Other features include up to 2GB RAM support, a 500GB HDD, a 1.3MP webcam, Wi-Fi (b/g/n), Bluetooth, three USB ports and weighs 1.5kg (3.3lbs). There are no details on pricing or availability right now, but maybe we'll hear more at CeBIT in Germany next week. Click through for some more pictures after the break. Read more
February 22, 2010 at 2:18 pm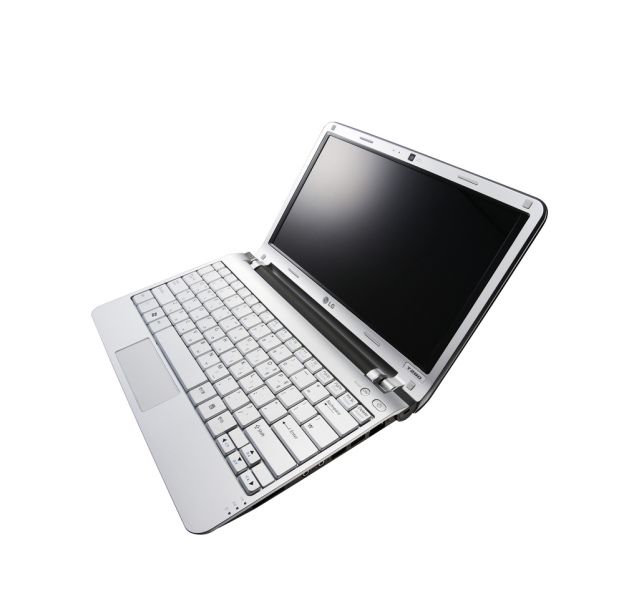 LG has announced a new CULV-based ultra-thin in the form of the 11.6-inch T280 series. Two models are available; the T280-GR63K that is powered by a 1.3GHz Intel Core 2 Duo SU7300 processor and the T280-LR3PK which has an Intel Pentium SU4100 processor. Both come with Windows 7 Home Premium.
This 11.6-inch notebook has a 1366 x 768 resolution display and comes with 2GB RAM, a 500GB HDD and Intel GMA 4500MHD graphics. Other features include a HDMI-out and Wi-Fi (b/g/n). The T280 weighs 1.39kg. Seems to be quite an attractive design, although we would have preferred dedicated mouse buttons rather than the integrated solution LG has used. There's no word on whether we'll see the LG T280 hit western shores right now, but we'll keep you posted. Check out some more pictures of the T280 ultra-thin after the break. Read more
February 10, 2010 at 5:31 pm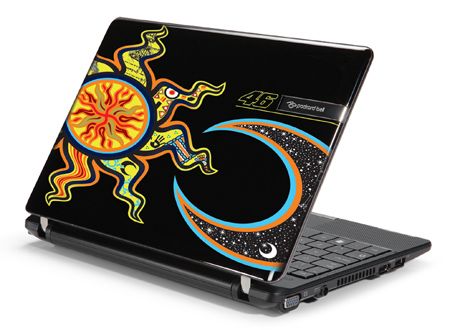 Packard Bell is set to launch the 11.6-inch dot VR46 netbook in homage to motorcycling living legend Valentino Rossi. The 'VR46' model number stands for Valentino Rossi's initials plus his racing number and is visible on the lid as well as inside on top of the display. We touched on the unique design back in mid-December, but now we have details on specifications as well as UK pricing.
The VR46 netbook will come with an 11.6-inch (1366 x 768) display and will be powered by either an Intel ULV Core 2 Duo or Celeron processor as well as Intel GMA 4500MHD graphics. Up to 4GB of DDR RAM will be supported and maximum storage of 640GB. All models will come with Windows 7 Home Premium. Read more
January 29, 2010 at 8:17 pm
The Gateway EC14d is one of the few 11.6-inch ultrathins that actually manages to squeeze in a DVD burner into its chassis. It is powered by a 1.3GHz Intel SU4100 processor and Intel GS45 chipset. It supports up to 8GB RAM and comes with a 320GB HDD and an 8x DVD SuperMulti drive.
The 6-cell 5600mAh battery should deliver an eight-hour battery life. Other features include three USB ports, card reader and a multi-gesture touchpad. The Gateway EC14d is expected to launch in the coming weeks for $629.99. It's likely to be rebranded under the Packard Bell brand in Europe on release.
Via Notebook Italia.
January 6, 2010 at 8:22 pm
The Toshiba Satellite T115 ultra-thin (known as T110 in the UK) has been out for a while already. The 11.6-inch device is powered by Intel CULV processor (Pentium SU4100). However, Toshiba has announced that an AMD Neo processor/AMD graphics option is available on the device.
A number of different AMD CPUs will be available including the AMD Turion X2 Neo, Athlon X2 Neo and Athlon Neo MV-40. ATI Radeon HD 3200 graphics are also standard. The T115 should last for 5.5 hours with its 6-cell battery.
The rest will remain the same including 2GB RAM and a 250GB HDD. All this is wrapped in a 1-inch chassis with full-sized keyboard. Other features include an eSATA/USB combo port, Wi-Fi (b/g/n), Bluetooth 2.1, two USB ports and Windows 7. Pricing starts at $449 for the T115 when it arrives on 17th January. There is no detail on whether the UK will also see this AMD processor option. Laptop Mag has an initial hands-on here.
January 6, 2010 at 7:35 pm
One of the more exciting ultraportables to be announced so far at CES is the 11.6-inch Ideapad U1 Hybrid that can be used as CULV notebook or tablet depending on preference. It was officially announced yesterday, so check out our previous post for all the details.
However, a number of publications have since gone hands-on with the device and posted their impressions. After the break, you'll find six videos of the U1 Hybrid. It's interesting to see that overall impressions were extremely positive, even more impressive given that this was only a pre-production model as the U1 isn't set to launch until June.
Below you will find videos from Engadget, Liliputing, JKKMobile, NetbookNews, Laptop Mag and Slashgear. Gizmodo's write-up is also worth a read if you're fishing for information. Read more
January 5, 2010 at 9:17 am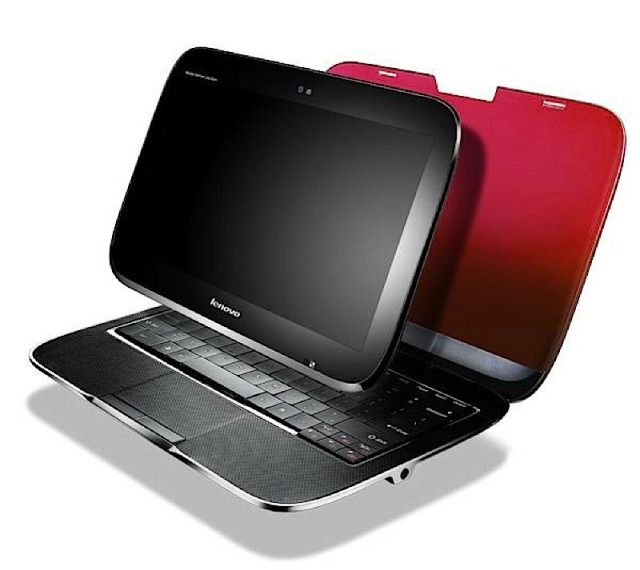 Lenovo has announced an interesting new form-factor that bears a similarity to Always Innovating's TouchBook. The Ideapad U1 Hybrid is effectively an 11.6-inch (1366 x 768) multi-touch tablet device that docks into a traditional laptop design. When paired the U1 runs off the Intel CULV processor and when in tablet mode, it is powered by a Qualcomm Snapdragon chipset.
The U1 Hybrid comes with 4GB RAM (512MB in tablet mode) and can support a 128GB SSD (16GB is used for the tablet). Other features include two USB ports, eSATA, VGA, HDMI, 4-in-1 card reader, and a 1.3MP webcam. The operating system is catered for by Windows 7 when using as a laptop and Lenovo's custom Linux OS in tablet mode (probably the same that will be used in the Lenovo Skylight smartbook). Read more
December 28, 2009 at 7:46 pm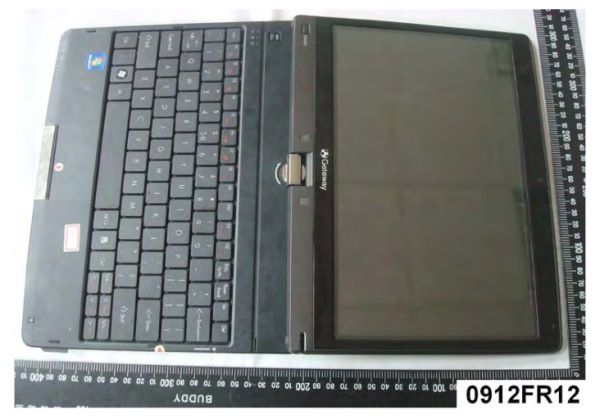 The 11.6-inch Gateway EC18T convertible netbook has passed through the FCC. We've already seen a whole gallery of photos of the EC18T but this news is likely to mean a US release is just around the corner. The model just looks like a rebranded Acer Aspire 1420P or Packard Bell Butterfly Touch, not surprising since both Gateway and Packard Bell are subsidiaries of Acer.
The Gateway EC18T convertible tablet will be powered by a dual-core 1.2GHz SU2300 processor, 4GB RAM (8GB supported) and a 250GB/320GB or 500GB hard drive. It will have HDMI, three USB ports and a battery that will last for 8 hours.
Via NewNetbookReviews.
December 24, 2009 at 11:51 pm
Netbook shipments are forecast to have grown by 103 percent year-on-year in 2009 according to a latest DisplaySearch report. Netbook revenues over the same period were up by 72 percent. This strong growth has meant that netbooks were 19.6 percent of total portable PC shipments and sales were 10.4 percent of the total. The low sales number is due to the lower average selling prices (ASPs) of netbooks.
Netbook average selling prices are estimated to have decreased by 15 percent in 2009 and DisplaySearch expect them to fall by a similar amount next year. Netbooks are expected to see strong growth once again in 2010, although there is expected to be a surge in ultra-thin 11.6-inch and 12.0-inch CULV-based devices. Read more