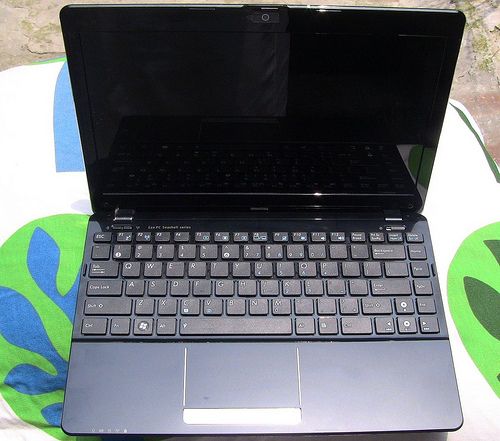 Asus' upcoming 12-inch flagship netbook, the Eee PC 1215N, is set to include a dual-core Pine Trail processor, next-generation ION as well as Nvidia Optimus technology. We knew that much already, but now NetbookNews has managed to get hold of a pre-production sample and spilled the beans on additional specs, benchmarks as well as a good look at the unit itself.
The Eee PC 1215N tested came with the 1.66GHz dual-core D510 Pine Trail processor that is normally found in nettops. It was initially thought that the netbook would come with the upcoming 1.5GHz N550 dual-core processor that would have had greater power efficiency, but maybe Asus have decided against waiting for the new chip. Read more
Intel may be working on a dual-core Atom processor specifically for netbooks according to French site PC Inpact. This would be a departure from the current situation where all netbook Atom chips are single core and select desktop Atom parts are dual-core, like the 1.66GHz Atom D510 Pine Trail processor.
The site says that these new dual-core chips will use the Atom N500 naming structure, although the exact model names are unknown right now (if they exist at all). This would be great news if true, although I wouldn't hold your breath. Any such chip would surely potentially eat into Intel's higher-margin ULV line-up. Read more
December 21, 2009 at 8:39 am
Intel has officially unveiled its next-generation Pine Trail Atom platform. This comprises the 1.66GHz N450 Atom processor for netbooks and 1.66GHz D410 & D510 (dual-core) Atom processors for nettops. Both will use the Intel NM10 Express Chipset. The first devices featuring Intel Pine Trail will be available from 4th January 2010.
The new 45nm platform is a two-chip solution that integrates graphics and memory controller into the processor. The benefits of doing so include a smaller footprint and lower power usage. Intel is quoting that netbooks should use 20 percent less power with a 60 percent package size reduction. Nettops should see even bigger gains with 50 percent less power usage and a 70 percent reduction in package size. Read more