October 28, 2009 at 3:16 pm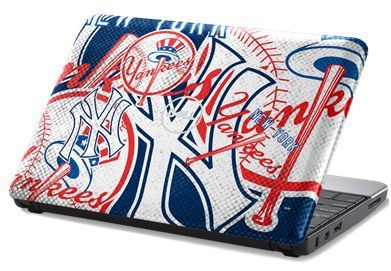 There are a lot of people that are not satisfied with their stock netbooks and look to personalize these through custom skins. A number of manufacturers have created 'limited edition' versions of their popular netbooks that come with a designer lid. Dell already has a wide choice of colours available for its netbooks, but it has announced that it has opened the Dell Design Studio for its Mini 10/10v netbooks.
What this means is that you can order a Dell Inspiron Mini netbook with one of 200 original works of art for an $85 fee. The collection includes everything from sports to RED (which donates $20 to fight AIDS in Africa). As well as these designs, Dell will also be launching more colours for its netbook range including colours such as "Dear Santa", "Smitten with Mittens" and "Pompeii Purple". There's no word when/if these options will hit the UK.