December 2, 2009 at 11:54 am
Acer is looking to be the first manufacturer to launch a Chrome OS netbook in the second half of 2010. The netbook has been in development since the middle of this year according to Digitimes. No specifications were given but we would expect the device to have flash storage and run either an x86 or ARM processor.
Acer was also first to market with the dual-booting Aspire One D250 Android netbook and apparently sales were not as strong as expected. This is perhaps not a surprise given the little optimization that the Android OS has seen in the move from smartphone to netbook. However, as Chrome OS is being developed for netbooks from the ground up, momentum behind Chrome OS netbooks should be higher.
October 29, 2009 at 9:46 pm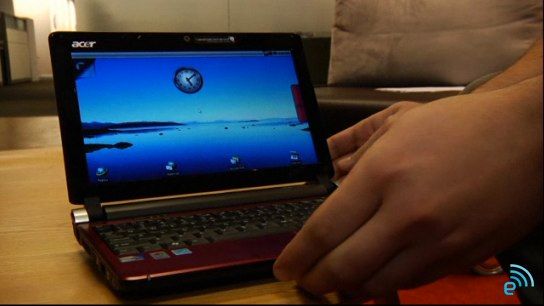 Acer's dual-booting Android/Windows Aspire One AOD250 netbook certainly has garnered lots of headlines since its announcement. However the practicalities of such a device may not be so positive. Engadget has posted its initial impressions of AOD250 and it's not pretty reading.
They couldn't get the Gmail app to install onto the desktop, which was a major flaw in their eyes. You get Google Talk and Calendar apps but that doesn't compensate for Gmail. They also had Wi-Fi & Ethernet connection problems too. They went as far to say that the Android part was "useless" and that the "best thing you can do with this is to boot it to XP". Ouch. Check out the video after the break. Read more
October 26, 2009 at 4:40 pm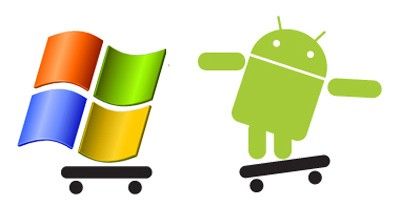 Asus President & CEO, Jerry Shen, has said that dual-operating system netbooks are "meaningless" due to the advent of Windows 7. In what is likely a dig towards Acer's dual-boot Android netbook, he said that Microsoft's new OS has already significantly improved the boot speed of netbooks, negating the need for alternative operating systems such as Android.
Shen went on to say that around 30 percent of its netbook line-up has already moved to Windows 7, which is expected to rise to 80 percent by Q1 2010 once new models with Intel's Pine Trail platform are launched. He also expects ultra-thins to become more prevalent as we move into 2010, moving from a double-digit percentage of overall notebook shipments currently to 20-30 percent share by H1 2010.
Via Digitimes.
October 15, 2009 at 8:50 pm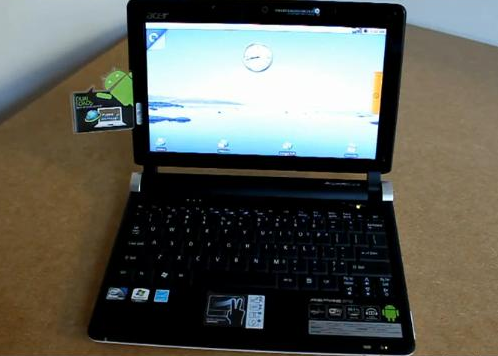 News regarding Acer's dual-booting Android/Windows 7 seems to be coming thick and fast right now. Pierre from Blogeee managed to get his hands on what looks like a finished retail unit, a week before its release.
He unboxes a white version that comes with a black interior (bezel & keyboard). The Android bootup sequence is shown and it is indeed fast. Browsing in Firefox within Android proved no problem too, working well. Pierre then shows the boot process into Windows 7, within Android. Check out the unboxing video (in French) after the break. Read more
October 14, 2009 at 8:45 pm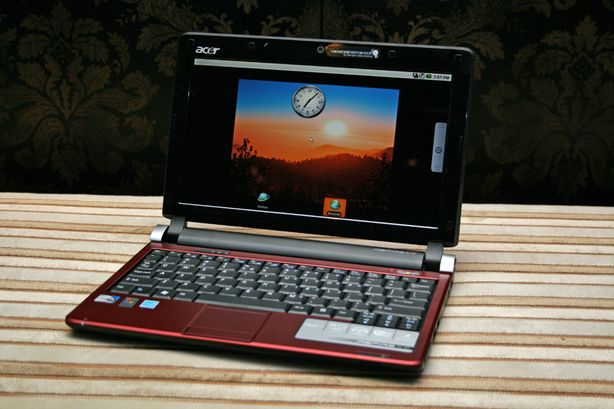 The dual-boot Android Acer Aspire One netbook was officially announced today. Pre-orders of the device appeared on Amazon.com site yesterday, listing it as dual-booting with XP & Android. However, here in the UK, the netbook will be available with both XP or Windows 7. The netbook will be released on October 22nd with the dual-boot XP version costing £279 and the dual-boot Windows 7 Starter version costing £299.
Other new bits of information regarding this netbook, includes the fact that you will be able to boot up the netbook (in Android) in a "matter of seconds". The company is quoting 18 seconds to search the internet and just 3 seconds to shut down. If you need to switch to Windows 7 you will not even need to reboot. The great thing is that all of the web connections, whilst in Android, will remain running even if you reboot. Read more