March 31, 2010 at 1:42 pm
The Apple iPad is set to launch officially later this week, perhaps changing the perception of tablet devices forever more. It's no surprise that a number of manufacturers will jump onto the tablet bandwagon later this year. One of them is Asus that is set to launch "at least two" tablet devices in the coming months, most likely at Computex in Japan.
"Netbooks are the best combination of personal computing and cloud computing," said Jonney Shih, chairman of Asus. "But between netbooks and smartphones and e-readers, we think there will be a space for something like a tablet or slate PC." Read more
February 10, 2010 at 6:21 pm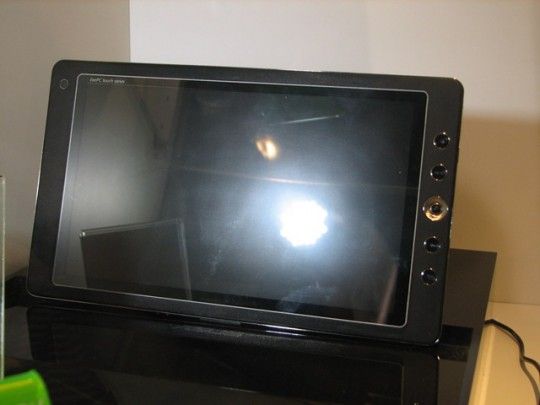 Asus Chairman Jonney Shih has said that the company is prepping a "killer product" for launch in June, probably during the Computex show in Taiwan. Whilst he didn't give any further hints, the most likely reference is to its tablet device (dubbed Eee Pad) that is will sport the Nvidia Tegra 2 chipset.
The Eee Pad was first spotted at CES 2010, although no specs were detailed. It was simply referred to as the "Asus Tablet Concept" along with a placeholder saying that it is powered by a Nvidia Tegra chip. The news came as Asus announced it will be spinning off its Pegatron manufacturing arm. The device is said to be manufactured by Pegatron and be launched at a sub-$500 price point. If true, Apple iPad may have some stiff competition in the second half of this year.
Via Slashgear.