March 31, 2010 at 4:16 pm
The Asus Eee PC 1008P-KR, Karim Rashid-designed netbook, certainly is a looker. The skinny netbook appears to have been designed with women in mine and if there was any doubt of this, then you need to check out some newly released accessories.
The netbook is available in two colours, "Hot Pink" and "Coffee Brown" and a matching case and mouse have been designed in each colour to go with the netbook. Pricing and availability for these accessories are unknown right now, but we'll come back with any further details.
Via NetbookReviews.net.
Thanks Matt!
March 31, 2010 at 1:42 pm
The Apple iPad is set to launch officially later this week, perhaps changing the perception of tablet devices forever more. It's no surprise that a number of manufacturers will jump onto the tablet bandwagon later this year. One of them is Asus that is set to launch "at least two" tablet devices in the coming months, most likely at Computex in Japan.
"Netbooks are the best combination of personal computing and cloud computing," said Jonney Shih, chairman of Asus. "But between netbooks and smartphones and e-readers, we think there will be a space for something like a tablet or slate PC." Read more
March 30, 2010 at 4:53 pm
The Asus Eee PC 1001PX netbook is very similar in most respects to the 1001P, however there are a few key differences. It has a 10.1-inch (1024 x 600) matte display as opposed to glossy, has options for Windows 7 Starter along with Bluetooth 2.1 and either a 160GB/250GB HDD (the 1001P comes with 160GB HDD only).
It's not all positive though as it only has two USB ports, as opposed to three on the 1001P along with 1 audio socket (2 on the 1001P). Battery life is also quoted at 9 hours compared to 11 hours for the 1001P. Pricing and availability are unclear right now.
Via EeePC.it.
March 30, 2010 at 4:36 pm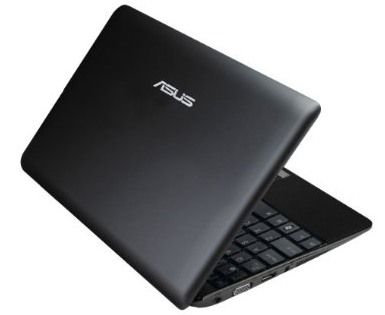 Amazon.com
is currently selling an exclusive version of the Eee PC 1005PE (1005PE-PU27) that comes with a Soft-Touch black matte lid. The new material is soft and smooth to the touch that Asus says is a "pleasant tactile experience".
We're not a fan of glossy lids here at NbC, in some ways they are worse than glossy displays in that they can make even a new netbook look very old once covered with fingerprint marks. The new model is now shipping in the US for $354.22
.
Via NetbookReviews.net.
March 26, 2010 at 8:02 am
The Asus Eee PC T101MT convertible netbook is finally getting closer to a release date. Asus UK has not confirmed pricing but it is listed on several retailer sites for around the £325 mark with a launch on April 12. This particular model will get you a 1.66GHz N450 Atom CPU, 2GB RAM, 320GB HDD, W7HP and a 6.5 hour battery.
The same model will be hitting mainland Europe for €499 according to EeePC.it, somewhat higher than the direct conversion of the above price. The US version will also be landing in early April for $499 according to Liliputing, although it's unclear what specs this will come with. It is believed this model may only come with 1GB RAM, 160GB HDD and W7 Starter.
March 26, 2010 at 7:44 am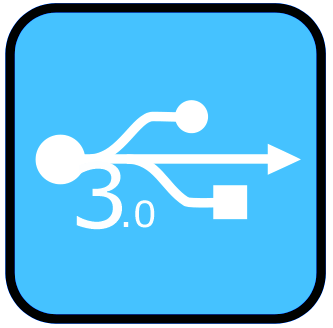 Asus has put a press release stating how it is leading the way with USB 3.0 integration and that its implementation outstrips its peers by as much as 74.38% (to two decimal places so it must be true!)
The first Eee PC netbooks to come with USB 3.0 integrated are the 1018/1015/1016 models that were recently announced at CeBIT. It's unknown whether we'll start to see this on all future Eee netbook models or just the more premium devices. My guess is if they're taking it this seriously then USB 3.0 is likely to hit all models going forward.
March 15, 2010 at 8:05 pm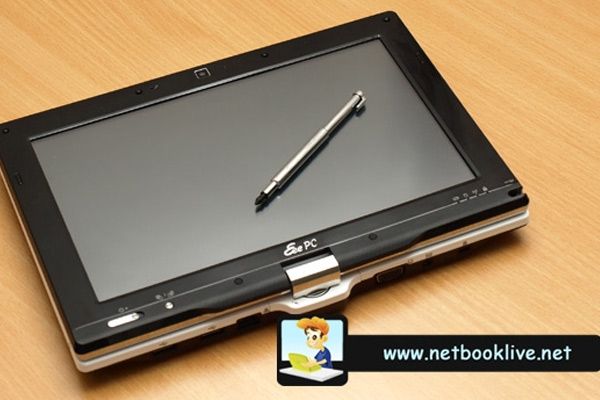 We've already seen the Asus Eee PC T101MT convertible tablet being handled by Mike over at NetbookLive recently, but that was a pre-production model. He has since been lucky enough to get hold of final hardware and there has been some improvements.
Performance is still sluggish, however the touchscreen accuracy appears to be much better both with stylus and finger use. You can check out the comprehensive video review after the cut. Read more
March 14, 2010 at 5:12 pm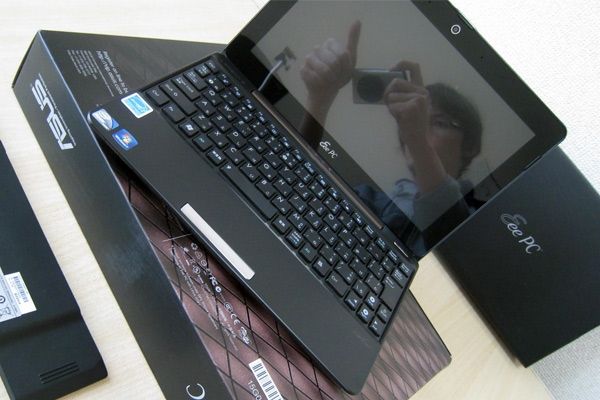 The Asus Eee PC 1008P-KR Karim Rashid netbook is one of the premium offerings from Asus, well at least until the Eee PC 1018P is released. It sports the designer's influences, mainly on the exterior. Peter from Netbooked has taken one for a test drive and shot an unboxing video.
The model unboxed comes with 2GB RAM, 320GB HDD and Windows 7 Home Premium. He also confirms that the unit does come with two batteries, although this is region specific and I'm unaware of such generosity in the UK market. Another nice features is the flush display. Build quality so far seems above average along with a firm keyboard. Check out the unboxing video of this $500 netbook after the jump. Read more
March 14, 2010 at 4:08 pm
One staple of all Asus Eee PC netbooks sold to date is the recovery DVD disc. As longer as you have a USB optical drive, you can use the disc to restore the netbook to factory settings.
Asus will now be ditching recovery discs packaged with netbooks given concerns over the environment, or so the company says. Instead, the company recommend you just press the F9 key to restore the netbook to default settings. Just don't go wiping over the hard drive, otherwise then you'll have no other options!
Via Netbooked.
The official product page for the Asus Eee PC 1005PR netbook has now gone live. It confirms the specifications we previously saw, including a Broadcom Crystal HD media accelerator card out of the box. This means 1080p video content will be playable out of the box on the netbooks high resolution (1366 x 768) 10-inch display.
Apart from that the specs shouldn't differ from other Eee PC 1005P netbooks including a 1.66GHz N450 Atom processor, 1GB RAM, 250GB HDD, Windows 7 Starter, Bluetooth 2.1, Wi-Fi (b/g/n), 0.3MP webcam and three USB ports. Pricing is still unknown, but further details should be expected close to its April launch. The full specs are included after the break. Read more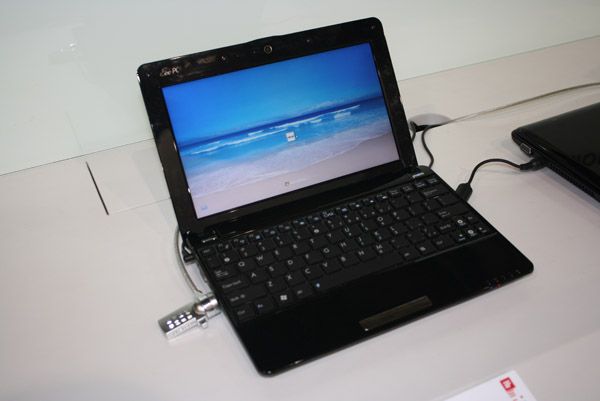 The Asus Eee PC 1005PR was already spotted at CeBIT earlier this week and comes with a high-resolution (1366 x 768) display. Notebook Italia has now spotted that this netbook may end up coming with a Broadcom Crystal HD media crystal accelerator card pre-installed.
The 10.1-inch netbook comes with a 1.66GHz N450 Atom processor, 1GB RAM and 250GB HDD. The Broadcom Crystal HD card means 1080p video content should be no problem, although don't expect the same performance with gaming. Check out a video of this in action after the jump. Read more
The last time we saw some benchmark numbers for Nvidia's next-gen ION, it seemed to suggest that the performance wasn't up to the original. Following the official new ION announcement this morning, we now know that two ION versions are hitting netbooks. An 8-core version for 10-inch netbooks and 16-core version for 12-inch ones.
It is safe to say that the Asus Eee PC 1201PN will sport 16-core ION and Notebook Italia has managed to conduct a benchmark to give us an idea as to where performance sits. Using the 3DMark06 benchmark, they managed to record a score of 2,013. This compares to a score of around 1,580 3DMarks for the Asus Eee PC 1201N. Read more
Asus are on a roll, yet another new netbook has been spotted on the CeBIT show floor. The Asus Eee PC 1005PR looks identical to the 1005PE in most respects, however it differs by sporting a 10.1-inch high resolution (1366 x 768) display.
It is powered by a 1.66GHz N450 Atom processor, 1GB RAM and a 250GB HDD. Other features include the Express Gate instant on OS, Bluetooth 2.1, Wi-Fi (b/g/n) and a 63Whr 6-cell battery good for 11 hours. There is no pricing or availability on this one. The last Asus netbook to feature a HD display (Eee PC 1005HR) never made an appearance outside of Japan.
Via NetbookNews.de
We caught our first glimpse of the beautiful Asus Eee PC 1016P and 1018P aluminium netbooks last week, however little was known about the hardware underneath the hood. Luckily all has been revealed over at CeBIT and we now know that these new netbooks will be powered by the, as yet, unannounced N455 and N475 Pine Trail processors. As a quick reminder, the N455 & N475 CPUs are rumoured to support faster DDR3 memory.
The top model is the ultra-slim Eee PC 1018P that measures just 18mm in thickness and sports an aluminium chassis. It comes with a chiclet keyboard boasts a 10-hour battery life. It comes with 1GB RAM, and storage of 160GB/250GB. The Eee PC 1016P is similar but not as slim. Asus will also be selling 'GO' versions that are 3G enabled. Click through for specs and pictures of both models. Read more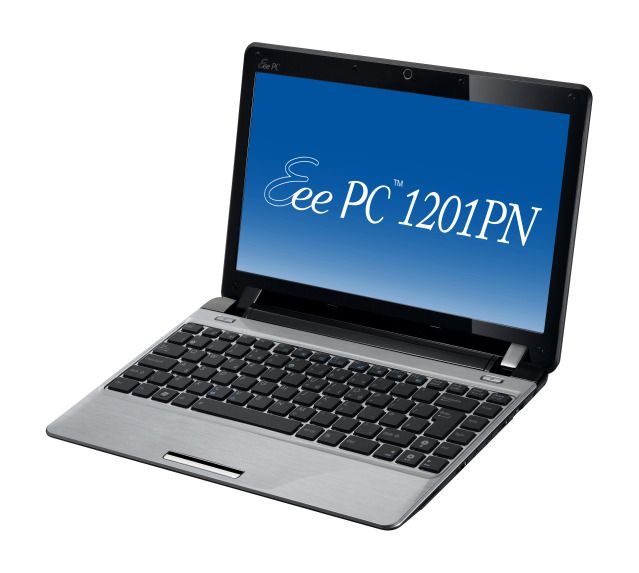 It was only a matter of time, but Asus will launch a Pine Trail update to its popular dual-core ION Eee PC 1201N netbook. The Asus Eee PC 1201PN has been spotted at CeBIT but will not be a dual core machine, it will sport a 1.66GHz N450 Atom processor and come with next generation Nvidia ION graphics.
Design wise, the Eee PC 1201N looks exactly the same as all of the other Eee PC 1201 ranges from Asus (1201HA, 1201N, 1201T, 1201 and 1201NL). It is from the Seashell range and comes with a 12.1-inch (1366 x 768) display, chiclet keyboard and dimpled touchpad. Read more