October 13, 2009 at 8:06 pm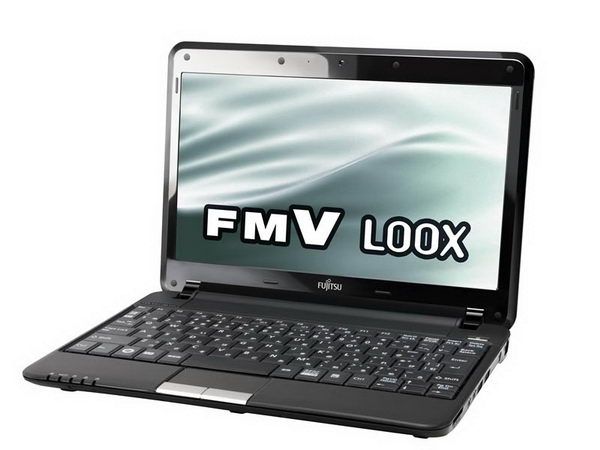 Another manufacturer has jumped onto the CULV-powered ultra-thin segment. Fujitsu has announced the 11.6-inch FMV LOOX C that is powered by either a dual-core 1.2GHz Intel SU2300 or 1.4GHz Intel SU9400 processor. This comes with the Intel GS45 chipset and GMA 4500MHD graphics.
As with all other netbooks/ultra-thins with 11.6-inch displays, the LOOX C will have a 1366 x 768 resolution screen. In terms of battery, the entry level FMV LOOX C/E50 battery should last 6.2 hours, whilst the FMV LOOX C/E70 is quoted at 9.2 hours.
Other features include 2GB RAM, 320GB HDD, Bluetooth 2.1, Wi-Fi (Draft-N), card reader and three USB ports. No HDMI out I'm afraid. The C/E50 will launch in Japan on October 27th for 80,000 Yen (£561, $892, €601), with the C/E70 hitting retail two days later for 100,000 Yen (£702, $1115, €751). Certainly not cheap then, there's no word on whether these models will be launching outside Japan for now.
Via Akihabara News.