February 27, 2010 at 12:31 pm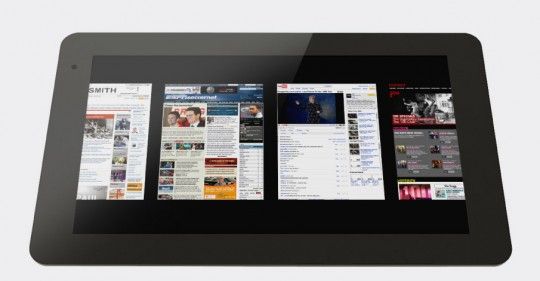 Fusion Garage's JooJoo 12.1-inch capacitive tablet has seen a delay and is now expected to ship to consumers on March 25 2010. The delay is due to a "manufacturing issue" that the company become aware of recently. This issue relates to fine tuning the sensitivity of the touchscreen. To appease all of those who pre-ordered the JooJoo a few accessory, without stating what that is.
February 4, 2010 at 2:58 pm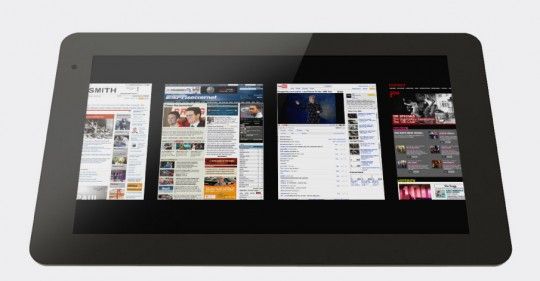 All of the fuss may still be over the Apple iPad, however let's not forget Fusion Garage's JooJoo tablet that offers a larger 12.1-inch display and flash support for the same price as the iPad ($499). The company has confirmed that production of the tablet has "moved into full production" with shipments expected to hit consumers by the end of February.
It has teamed up with Malaysia's largest OEM, CSL who will absorb the upfront manufacturing costs in exchange for a royalty on each JooJoo sold. CSL has also made a strategic investment in Fusion Garage. The company's founder, Chandrasekar "Chandra" Rathakrishnan, has also said that a full app store is in the works. "We have a bigger 'app store' than Apple because we have the full Internet," Chandra said. The company is certainly ambitious, not that I really understand why seemingly every manufacturer wants their own app store these days…
December 8, 2009 at 2:40 pm
The JooJoo web tablet (formerly known as the CrunchPad) was christened its new name just yesterday, but with no accompanying media. However, it looks like Fusion Garage's Chandra Rathakrishnan has been doing the rounds, as video hands-on impressions from both Cnet and Engadget have surfaced.
The JooJoo uses a number of multi-touch gestures including two finger swipes to move backwards/forwards. Cnet feels that the virtual keyboard is "poorly positioned", although you can always use a Bluetooth/USB keyboard (kind of defeats the purpose though). Cnet were impressed with the 12.1-inch (1366 x 768) capacitive display, describing it as "pleasing to hold" and "gorgeous". However, the $499 price point is likely to be a sticking point for many saying that it's great "if you have money to burn."
The hardware has a dedicated GPU powerful enough to run 1080p YouTube content. Engadget managed to experience this first-hand, describing the 1080p Avatar trailer as "crisp and lag-free." Performance will be dependent on wireless bandwidth though. Engadget's main gripe was that the "touch sensitivity is pretty bad" with the keyboard being "painful" to use. A pretty big problem for a tablet. Check out both hands-on videos below.
Update: Gizmodo and Wired have also posted their hands-on impressions. Read more
December 7, 2009 at 10:05 pm
Following on from the very public falling out between TechCrunch founder Michael Arrington and hardware partners Fusion Garage, the CrunchPad now has a new name. The 12.1-inch tablet will now be known as the JooJoo. Fusion Garage's founder, Chandra Rathakrishnan, also went on the record to say that the device was already being worked on before Arrington approached them. He also claims that there was no contract between them.
The specs are mostly what we already know, it has a 12.1" capacitive touchscreen display and includes a 4GB SSD. It boots straight into the browser and runs a UNIX-based operating system. It includes Wi-Fi but no sim-slot for 3G. Battery life is quoted to last for around 5 hours. Pre-orders start from December 11th and will cost $499. Initial deliveries will begin in 8-10 weeks. Demos of the JooJoo are expected later this week.