March 2, 2010 at 11:11 pm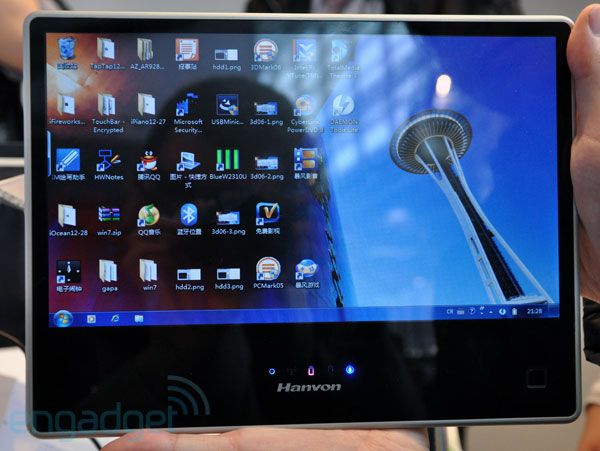 Hanvon has presented two Windows 7 Home Premium tablets, the Touchpad BC10C and BA10E at CeBIT in Germany. Both models sport a 10.1-inch (1024 x 600) multitouch capacitive display.
The BC10C is powered by a 1.3GHz Intel Celeron ULV743 CPU and is the bulkier tablet of the two. It comes with 2GB RAM, a 250GB HDD, Wi-Fi, Bluetooth, HDMI as well as an optical mouse.
The BA10E will come with an active digitizer and electromagnetic stylus (to register commands on the capacitive display). It will be powered by a 1.6GHz Z530 Atom processor, 1GB RAM and a 120GB HDD. Prices are expected to start at €500 when these tablets ship at some point in the future. Availability is unknown at present. Check out some hands-on videos below. Read more