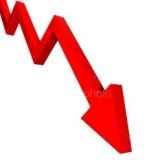 Shipments of Intel Atom CPUs declined by 33 percent in Q1 2009 compared to the previous quarter according to IDC. Before some say that the netbook gravy train may be over, IDC suggests that the reason for the decline is that netbook manufacturers had built up significant inventory of Atom chips during the end of the year. IDC claims that during the first quarter, they were starting to burn through this excess inventory.
To give an indication as to why Intel is looking to concentrate on higher-priced CULV-based chips than Atom, IDC said that whilst Atom shipments represented 21 percent of total shipments, this translated to just 6.5 percent of revenues in the first quarter. Read more
April 16, 2009 at 2:06 pm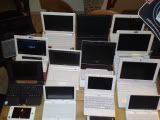 Shipments of PCs fell by 7.1 percent in the first quarter, with only heavy discounts and the popularity of netbooks keeping the results from being worse. It is quite clear to see that the global recession has seen a shift towards low-cost computing, the main beneficiary being netbooks. It is this segment that has kept PC shipments from falling further. According to IDC, netbook shipments are on track to double in 2009.
One sign that green shoots may be appearing is that for the first time in recent memory, the US PC market fared better than the rest of the world. Shipments fell by just 3.1% percent in the US according to figures from IDC. "The US was surprisingly strong, it outperformed our forecast," says IDC vice president Bob O'Donnell. "The fact that the US outperformed the worldwide totals is I think somewhat hopeful." Read more