June 25, 2010 at 11:02 am
Intel is preparing a fully native x86 version of Android 2.2 (Froyo) that it expects to ship to developers in the next two months. The company is hoping that this will ignite sales of Atom-powered netbooks and tablets.
Android was originally written for ARM processors, like those found in most current smartphones. This has meant Intel has had to play catch-up to port Android to x86 architecture.
"Our expectation is that (native x86 Android) will be based on the Froyo release and will be available this summer to developers" Renee James, Intel's senior VP for software and services said.
Via APC.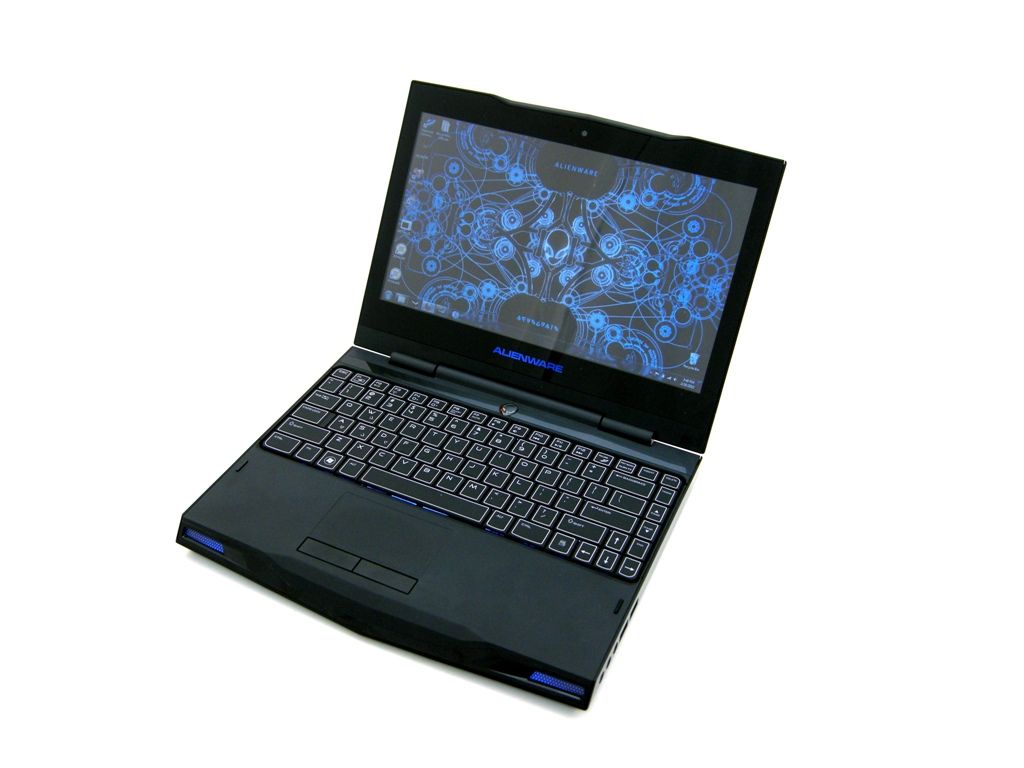 The original Alienware M11x came with basically two processor options, the 1.3GHz Pentium Dual-core SU7300 or 1.4GHz Intel Celeron SU4100. However, more recently, Dell revamped the M11x to feature the latest Core i5 and Core i7 processors, also bringing with it Nvidia's power-saving Optimus technology.
NotebookReview managed to get hold of two Alienware M11x models at E3, one with the 1.066GHz Core i5-520UM processor and another with the 1.2GHz Core i7-640UM. They ran a wPrime test and compared the results to the original M11x they reviewed that sported the 1.4GHz SU4100. As you'd expect the Core i7 and Core i5 was faster than the SU4100, however overclocking the SU4100 gave it second place at 51.15 seconds compared to 39.47seconds (lower is better) for the Core i7-640UM. However, both the Core i5 and i7 models are also overclockable. Check out the results after the jump. Read more
June 16, 2010 at 11:17 am
Intel's upcoming 1.5Ghz dual-core N550 Atom processor is due to land in devices in the second half of the year. There's no doubt you'll see a performance increase from current Pine Trail netbooks, but by just how much? Well Notebook Italia conducted some tests at Computex and shared the results.
They conducted some 7-Zip benchmarks comparing the performance against other Atom processors such as the Atom 330 and Atom D510 dual-core nettop processors along with the Atom N450 and Intel Core 2 Solo SU3300. Performance was broadly in line with the Atom D510 Pine Trail nettop processor but was nearly double that of the single-core N450 Atom processor found in most new netbooks. Read more
Earlier this week, Intel announced its Canoe Lake platform. This was a reference design that Intel was showcasing letting OEMs know just how thin a netbook can be complete with cutting edge components. It is only 14mm thick but manages to pack in a dual-core N550 Atom CPU, 2GB RAM and a 10-inch display.
Sascha from NetbookNews.de managed to get some hands-on time behind closed doors at Computex and says that it is one of the fastest netbooks he has used. Performance was "zippy" and whilst he managed to perform a Windows Experience Index (WEI) benchmark, he wasn't able to divulge the score although he did say that we'll "be pleased". The price point will also be under $600, which appears to be well worth the premium over a typical netbook given the form-factor. Check out the hands-on video after the break. Read more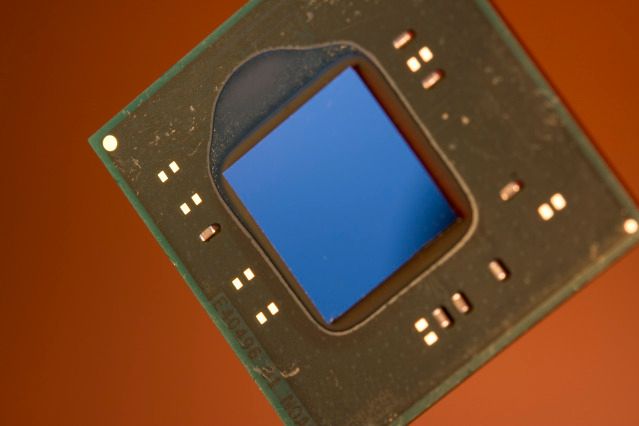 Intel has today formally announced its dual-core Atom processors that will move into production next week. No technical details were revealed, but we have previously heard of the 1.5GHz dual-core N550 Atom processor part. Devices using the new CPU are expected to be on shelves by the end of the year.
Intel also announced its Canoe Lake platform that enables super-sleek netbook designs. The reference design is 50percent slimmer than current netbooks and measures just 14mm in thickness. The design is good for either single-core or dual-core Pine Trail Atoms. Netbooks using this design are expected to appear "over time". Read more
Intel has formally announced its "Oak Trail" platform that is the company's SoC (system on chip) Atom platform designed with tablets and skinny netbooks in mind. There is little technical detail on the platform right now by we know that it should deliver around a 50 percent reduction in power consumption.
It will also be capable of full 1080p HD video playback and will support MeeGo, Windows 7 and Google's Android and Chrome OS operating systems. It is expected to launch in early 2011. Click through for a large slide picture. Read more
Intel has officially announced its ultrathin processor line-up that consists of Core i3, i5 and i7 processors. The new ultra-low voltage (ULV) processors all use 32nm Nehalem processes that ultimately will lead to performance gains (up to 32 percent) and higher power efficiency (15 percent less battery consumption).
There will also be support for Hyper Threading and Turbo Boost on select processors. The TDP across the range is 17W. The company has over 40 design wins using these new processors that will start to launch from June. Click through for some slides of the new CPUs. Read more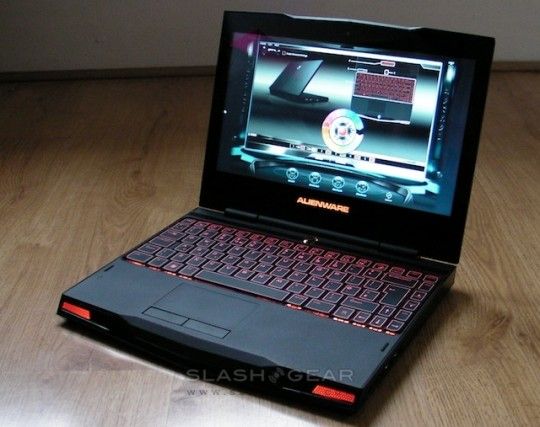 The 11.6-inch Alienware M11x gaming ultraportable behemoth will be getting an update next month that will include the latest Intel Core i3, i5 and i7 processors. Pearce Clune, Head of Dell's Consumer Operations for Middle East, Africa and Turkey, revealed so in a video interview with Shuffle Magazine.
This will be welcome by many, however personally I hope the M11x also gets Nvidia Optimus technology at the same time. The inclusion of the intelligent GPU switching tech should mean a longer run time. We'll keep you posted on developments, but in the mean time check out the video interview after the jump (the reveal is at 2:20). Read more
MSI is planning on launching an updated version of the stylish Wind U160 that will be armed with the DDR3 N455 Atom processor. The Wind U160DX will be the same in all other respects, coming with a 10-inch display and the same chic looks.
Intel has not formally announced its DDR3 1.6GHz N455 and 1.83GHz N475 Atom processors, however we may expect further details at Computex in a couple of weeks time. One of the benefits of the new chip was increased power efficiency. MSI claims that the Wind U160DX should be good for 15 hours of runtime. No word on availability or pricing for now.
Via NewGadgets.de.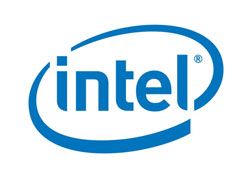 Intel recently provided some OEM guidelines on which type of netbooks would be allowed to use the upcoming 1.5GHz dual-core N550 Atom processor. One of these was that the display panel used had to be between 7 and 10.2-inches.
Intel has now removed this display size restriction according to Digitimes. This means that OEMs can now use the N550 Atom in larger netbooks with display sizes of 11.6-inches and 12.1-inches. The previous restriction was in place as Intel feared using the faster processor in larger netbooks would cannibalise sales of notebooks.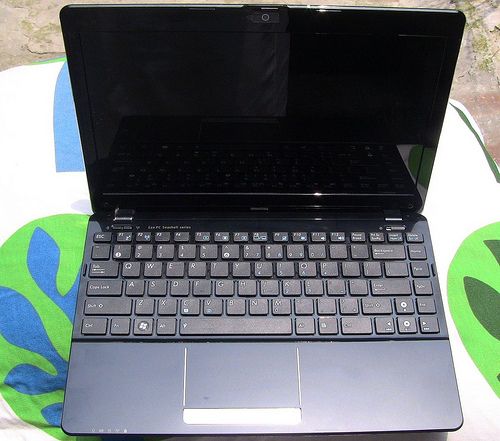 Asus' upcoming 12-inch flagship netbook, the Eee PC 1215N, is set to include a dual-core Pine Trail processor, next-generation ION as well as Nvidia Optimus technology. We knew that much already, but now NetbookNews has managed to get hold of a pre-production sample and spilled the beans on additional specs, benchmarks as well as a good look at the unit itself.
The Eee PC 1215N tested came with the 1.66GHz dual-core D510 Pine Trail processor that is normally found in nettops. It was initially thought that the netbook would come with the upcoming 1.5GHz N550 dual-core processor that would have had greater power efficiency, but maybe Asus have decided against waiting for the new chip. Read more
When Intel launches Atom processors it gives a suggested system price to OEMs that plan to use that processor. Fudzilla is reporting that the guided price range for netbooks using the upcoming 1.5GHz dual-core N550 Atom processor will be between $349 and $399.
Furthermore, Intel will be restricting dual-core netbooks with display sizes between 7-inches and 10.2-inches. The recommended configuration spec includes 1GB DDR3 memory and a 250GB HDD or 20-30GB SSD. We are expected to see the first dual-core netbooks at the upcoming Computex show, with a retail launch during the third quarter.
Update: It looks like Intel is lifting panel restrictions for the N550. Therefore, 11.6-inch and 12.1-inch netbooks will be able to run the N550 Atom.
Via Fudzilla.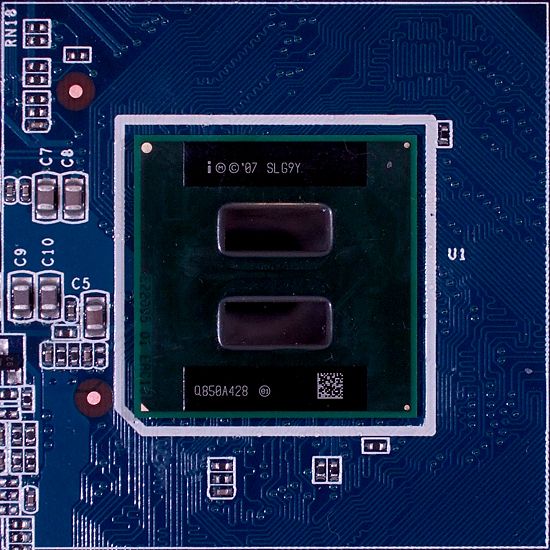 Intel will launch the dual-core N500 Atom processor series during the third quarter of this year. The first CPU out of the block will be the 1.5GHz dual-core N550 Atom. It will support hyper-threading and come with 1MB total L2 cache (2 x 512KB per core).
The TPD (thermal power dissipation) for the N550 is 8.5W, which is around 2W higher than the single-core 1.83GHz N475 Atom. More detail on these new chips should be expected at Computex in a few weeks time.
Via Fudzilla.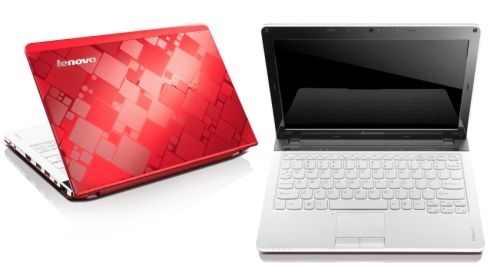 Lenovo has announced the 11.6-inch Ideapad U160 that will sport new Intel CULV processors and is expected to launch in June with prices starting at $699. New features include a chiclet keyboard as well as an active protection system for the hard drive and an ambient light sensor.
The U160 will available in a number of configuration options that includes processors from Core i3 to i7. There will also be options for Pentium and Celeron processors. At its thinnest point the U160 will measure 0.9-inches and weigh 1.3kg (2.9lbs). Read more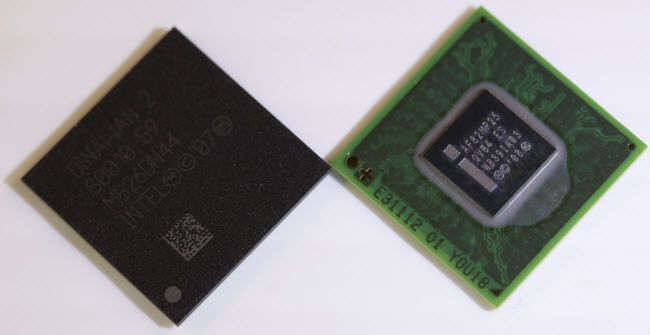 Intel has formally announced details on its Moorsetown platform in the form of Z6XX Atom mobile processors. The new 45nm chips have clock speeds ranging from 1.5GHz to 1.9GHz and will include Intel GMA600 3D graphics, display controllers and up to 2GB of memory onto a single SoC (system-on-chip).
These new chip use 50x less idle power, 20x less audio power, and 2-3x reductions in browsing and video playback power consumption compared to the older Z5XX Atom (Menlow) processors. In theory, this means smartphones, tablets and smartbooks running the new platform will be capable of 1080p video, desktop-style multi-tasking and long endurance times. Read more