April 27, 2010 at 6:26 pm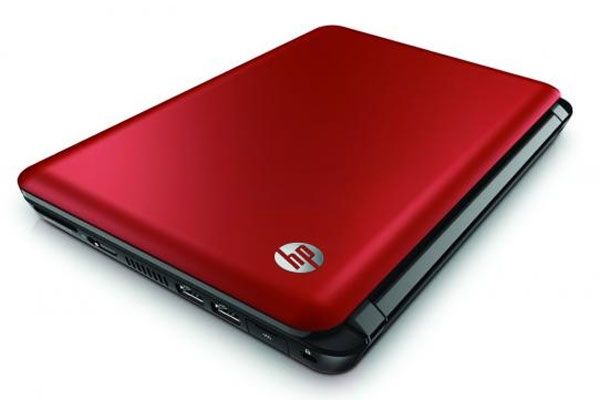 Following on from yesterday's news that the Toshiba NB305 will be getting updated with the new DDR3-enabled Atom N455 Atom processor, it has emerged that two more netbooks will also be getting a similar refresh.
Amazon Germany is listing two new versions (black and silver) of the HP Mini 210 that sport the N455 Atom. The rest of the specs are the same and include a 10.1-inch display, 1GB RAM and a 250GB HDD. Amazon.de has it listed for €349 and is expected to arrive in 3-4 weeks. Read more
April 26, 2010 at 8:06 pm
A new version of Toshiba's popular NB305 netbook will launch with Intel's new DDR3-enabled N455 Atom processor along with 1GB of 1066MHz DDR3 RAM. The Toshiba NB305-10F has been spotted on the official Toshiba France website complete with a list of specs.
Other specs remain the same. It will come with a 10.1-inch (1024 x 600) display, 250GB HDD and Windows 7 Basic. The exact launch date for the new NB305 is unknown but it will launch with a price around the €350 mark.
Via Netbook Italia.
April 26, 2010 at 7:52 pm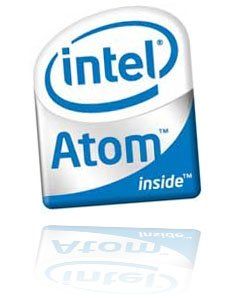 There's no doubting that Intel has a dual-core netbook Atom part on the horizon, especially given that Intel's chief recently confirmed the rumours. Digitimes is reporting that Intel will launch the dual-core Atom N500 Atom series in June along with releasing details on Intel's third Atom platform.
The Asus Eee PC 1215N will be one of the first dual-core Atom N500-powered netbooks when it launches early in the third quarter. It will also start to prepare the DDR3-enabled N455 and N475 Atom processors. These chips were seen running in the ASUS Eee PC 1018P, the company's new flagship 10-inch netbook. No release dates for these netbooks have been announced so far.
April 26, 2010 at 7:20 pm
Intel has officially launched the CTL 2go Convertible Classmate PC NL2, the latest Classmate PC aimed at kids. However, the specs are anything but skimpy. You get a 10.1-inch (1024 x 600) resistive touchscreen display powered by a 1.66GHz N450 Atom processor, 1GB RAM and either 32GB flash or a 2.5-inch HDD.
It also comes with a water-resistant keyboard/touchpad, accelerometer, Wi-Fi (b/g/n), two USB ports and SD card slot. WiMAX, 3G or GPS are also optional. As it's aimed for kids it has HDD protection, Intel says that you can drop it 60cm without damage (70cm for the flash version). The company quotes 4.8 hours for the 4-cell battery and 8.5 hours for the 6-cell. Read more
April 22, 2010 at 11:10 am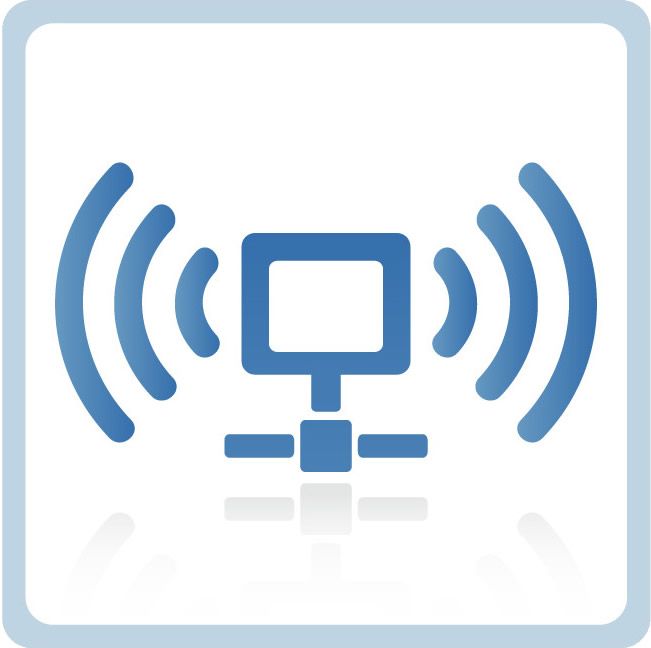 Intel's next major Atom platform, codenamed Cedar Trail, will bring with it a host of improvements over existing Pine Trail netbooks. It will have better HD video playback capabilities and, according to Fudzilla, will also feature 1080p Intel Wireless display 2.0 support.
This will give you the ability to stream HD video content directly to your TV, all over the air. An adaptor will be needed on the receiving end, such as the Netgear Push2TV adaptor, but apparently it works like a charm. This is expected to be included in H2 2011 or at launch of the Cedar Trail Atom platform.
Fudzilla also says that Cedar Trail will support a number of open source operating systems including Google Chrome OS and Meego (the collaboration between Intel and Nokia).
April 19, 2010 at 6:00 pm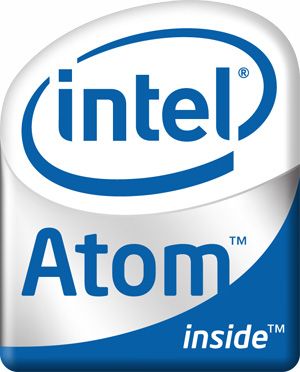 We already know that Intel is planning to announce a new dual-core Atom processor for netbooks in Q2 2010, although we were lacking details. Now Fudzilla is reporting that at least one of the SKUs will be clocked at 1.50GHz.
This 45nm part will have a TDP of 8.5W for the processor and graphics. This could mean that netbooks sporting dual-core Atom processors may have a TDP just 20 percent higher than netbooks with single-core Atoms. Read more
April 15, 2010 at 11:19 am
Intel has demonstrated the new MeeGo OS ( a collaboration between Intel's Moblin and Nokia's Maemo OS) at IDF 2010. In a few videos it has shown some demos of MeeGo v1.0 on an Acer netbook along with other devices such as HDTVs and smartphones.
The netbook demo shows MeeGo looking to be remarkably similar to Moblin. There are different sections to the screen including integrated social networking as well as full compatibility with Intel's AppUp store. Check out the demos after the jump. Read more
April 14, 2010 at 7:57 am
Intel reported its strongest ever first quarter results yesterday, with net profit up by 288 percent to $2.4 billion. Much of this growth was attributed to high-end notebook processors, with Atom processors sliding the other way, declining by 19 percent to $335 million.
The numbers highlight that there has either been stockpiling of Atom processors in previous quarters or that netbook sales are on a downward trend. As Intel has raised its margin guidance for the year to 62-66 cents (from 58-64 cents), it clearly expects the lower-margin Atom CPU to not sell as strongly. Read more
April 13, 2010 at 11:31 am

MeeGo, the lovechild between Intel's Moblin and Nokia's Maemo operating systems, is getting a lot of support from the industry. The Linux Foundation has released a list of all those showing public support for the new OS including a mix of hardware and software developers.
Included in the list are netbook heavyweights Acer and Asus and highlights that we may see dedicated MeeGo netbooks at some point in the future. Acer's Jim Wong, senior corporate vice president and president of IT Products Global Operations said: "Acer was an enthusiastic adopter of Moblin and we're excited about Moblin's evolution into the MeeGo software platform. We're looking forward to ecosystem innovation that will be enabled by the open nature of MeeGo." Read more
April 8, 2010 at 10:38 am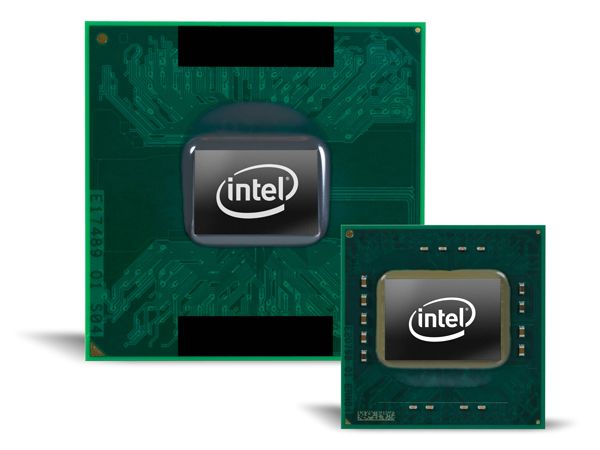 The first details of one of Intel's next-generation CULV (Consumer Ultra Low Voltage) processors has been revealed. The Intel Celeron U3400 is a 1.06GHz dual-core chip that is based on the 32nm Arrandale core. As it is a Celeron part the CPU will not benefit from Turbo Boost overclocking technology unfortunately, unlike other Calpella parts.
The U3400 will include a 45nm graphics chip that can overclock from 166MHz to 500MHz. It also features 2MB cache, a TDP of 18W and supports DDR3 800 memory. The Celeron U3400 is expected to land in Q3 2010. Read more
April 7, 2010 at 11:06 am
Intel is planning to launch a DDR3 refresh of its Pineview-D processor line in mid-June according to Fudzilla. The Atom D425 (single-core) and Atom D525 (dual-core) are an update on the current D410/D510 processors found mostly in nettops.
The Atom D425 is believed to run at the same clock speed as the D410 (1.66GHz), but the dual-core D525 will get a speed boost to 1.8GHz, an improvement over the 1.66GHz clock speed in the D510 Atom. This new processor part has a TDP of 13W, same as the old one.
Update: We managed to get hold of a chart that shows both processors. It's a few weeks old so some of the data may be out of date. For example, you may notice that the clock speed of the D525 is listed at 1.66GHz instead of 1.8GHz. See it after the break.
Update 2: Fudzilla is saying the single-core D425 will run at 1.8GHz too. Read more
Rumours are circulating that Intel is delaying its next generation CULV processors until the third quarter of this year at the earliest, as it looks to exhaust existing supplies following weaker than expected sales of ultra-thin notebooks. Manufacturers saw ultra-thins contribute 10-15 percent of 2009 shipments, lower than the 20-30 percent forecasted.
The fact that Acer has stopped production of ultra-thins featuring CULV processors hasn't helped and is believed to be one of the factors contributing to the delay. Acer recently announced its TimelineX notebooks that feature Intel's Calpella processors. The launch of new CULV processors will very much depend on demand according to the Digitimes report and it's no certainty that we'll see it appear at all.
March 31, 2010 at 10:52 pm
Meego, Intel and Nokia's merged OS via the melding of Moblin and Meego, has now received its first pre-release build. Those of you with Atom netbooks (pretty much most of the market), along with the Atom-powered Moorestown MIDs and the Nokia N900 can now download the release here. The first proper release is still expected in May.
March 25, 2010 at 9:54 pm

Intel's application store called AppUp Center has been available in the US and Canada but has remained closed to European consumers. However, this is expected to change from March 31.
Intel has said that the AppUp Beta will be available in 27 countries on that date. It will display application prices in local currencies but language localisation will arrive at some point later. It also announced that it will include support for Moblin v2.1 applications in addition to existing support for Windows-based netbooks. Read more
March 15, 2010 at 7:38 pm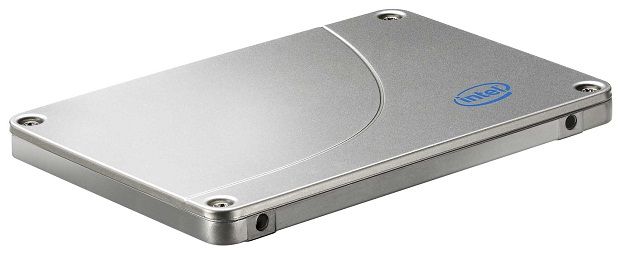 Intel has formally announced its 2.5-inch X25-V series of solid state drives, despite the fact that they have been shipping from the likes of Newegg for some weeks now. The 'V' stands for value here, where the 40GB SSD will set you back for around $125 when bought in large unit quantities (Newegg has it for $129.99).
The X25-V uses 34nm MLC NAND flash memory and features TRIM support within Windows 7. It has a 1.2 million hours mean time before failure rating. The sustained write bandwidth is up 35MB/sec while sustained reads is a zippy 170MB/sec. These drives are aimed at netbooks, although whilst 40GB may be fine for a Windows XP installation, I do wonder whether the same can be said for a Windows 7 install.