February 9, 2010 at 11:43 am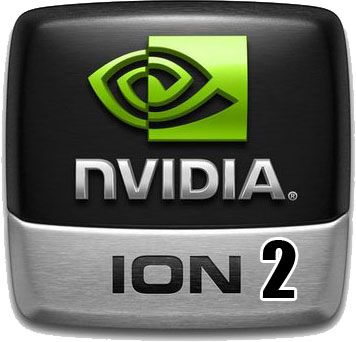 All fingers are pointing to the fact that Nvidia ION 2 will be a discrete graphics part, rather than a chipset as seen in the original Nvidia ION. One of the benefits of this is that it will support Nvidia Optimus technology according to Fudzilla. Optimus is a power saving technology, particularly useful for netbooks/laptops, as it can switch between both discrete and integrated graphics depending on the task at hand, ultimately extending battery life.
It differs from current switchable graphics technology as there is no manual selection, Optimus will automatically detect what kind of application is running (i.e. word processing or gaming) and switch between the GPUs with no input required from the user. Intel's Centrino 2 platform does have similar functionality although it only automatically detects when a laptop is running on AC or battery power, it doesn't work at the application level. Read more
January 22, 2010 at 3:30 pm
We still don't know exactly how Nvidia plans to introduce its 'next-generation' ION chipset/GPU into Pine Trail netbooks, but despite that Digitimes is reporting that Asus is planning an ION 2 powered Eee PC to launch in April.
The report goes on to say that Pine Trail netbooks should drop in price by the end of the second quarter as N270/N280 Atom-based netbooks fall out of the market. It also said that the Eee PC T101 touchscreen netbook will launch in February.
January 22, 2010 at 1:04 pm
Those looking to enjoy high-definition video content on their netbooks currently have two main choices. The first is to seek out an Nvidia ION-powered netbook and the second is to get one installed with Broadcom's Crystal HD media accelerator card for $30.
The guys over at Laptop Mag did some tests comparing a Dell Mini 10 netbook with Broadcom Crystal HD card against the HP Mini 311 armed with the Nvidia ION chipset. Read more
January 15, 2010 at 8:30 am
If there was one disappointment at CES, it was a lack of information (or products) using the Nvidia ION 2 GPU. Nvidia used CES to mainly talk about its Tegra 2 chipset, however it wasn't only ION 2 that got left to the wayside, even its upcoming Fermi line of desktop cards were barely mentioned.
Anyway, whilst much rumour and speculation continues over what form the ION 2 will take, Pierre over at Blogeee came across some promotional material that may give some insights. An upcoming Asus EeeTop ET2010PNT will be using "Nvidia GeForce G310 ION2 graphics with hardware decoding" according to the marketing blurb. Read more
January 3, 2010 at 2:47 pm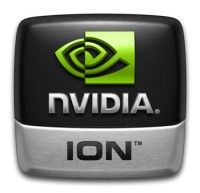 There are many question marks over exactly how Nvidia plans to offer its ION graphics solution to Intel Pine Trail netbooks. SemiAccurate is now reporting that ION 2 will not be a chipset, unlike the original ION, but will instead be a G218 GPU "with a few ports added on".
Two parts are due (GT218-ION-A3 and GT218-ILV-A3) that will be DX10.1 compatible. The G218 will not offer the advancements as rumoured before, and will only see 16 cores running at 535MHz and 1230MHz memory. The TDP of the new chip will be 12W and under 5W at idle.
The inclusion of the chip is likely to reverse the battery gains made by Intel on its new Pine Trail chips. However, I'm sure those looking for extra muscle would be willing to trade-off the worse battery life for better 3D performance. It will be connected over a 1x PCI-E 2.0 link according to the report.
Via Netbooked.
December 21, 2009 at 12:46 pm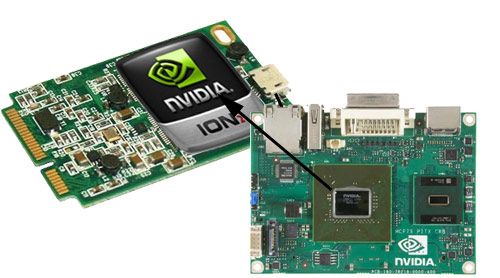 Despite the popularity of Nvidia's ION chipset, it cannot be used on Intel's new Pine Trail Atom platform. The move from a three-chip to two-chip processor platform means that Nvidia needs to revise its ION chip to be compatible with upcoming netbooks sporting Pineview CPUs.
Nvidia's next-generation ION part (ION 2) is expected to launch in Q1 2010, although it's still an unknown as to what form it will take. Intel's new Atom platform does not offer HD video acceleration or Adobe flash acceleration with its GMA 3150 GPU and judging by the reviews seen today, won't offer an improvement in performance over the current Atom platform. Read more
December 17, 2009 at 12:46 pm
Nvidia will showcase ION 2 at CES 2010 in January, with a formal launch penciled in for the first quarter of 2010. Nvidia confirmed the existence of the chip during a conference call yesterday and expects several partners to be showing off ION 2 devices at CES.
Nvidia has apparently delayed the release of the chip due to pressure from its partners such as Asus, HP and Lenovo who are still enjoying good sales of netbooks/nettops using the original ION. ION 2 is expected to run twice as fast as the original, sporting at least twice as many shaders. Read more
December 7, 2009 at 1:51 pm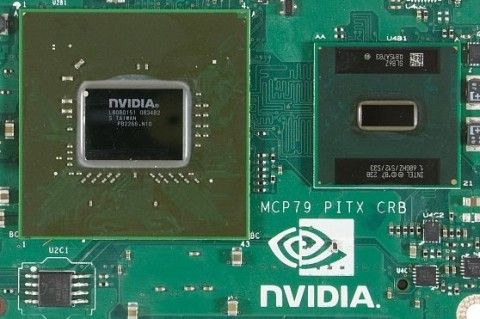 Acer is one of the few netbook manufacturers that currently does not have an Nvidia ION-powered netbook on the market. All the other big names in the market (Asus, HP, Lenovo, Samsung) have released models or are about to. Whilst, Acer has several ION-powered nettops it seems to have ignored the netbook market for one reason or another.
However, Acer could be waiting for the next-generation ION 2 chipset to appear before sticking it in Acer netbooks. Digitimes is reporting that Acer has placed orders for the ION 2 chipset, which is designed to support Intel's upcoming Pineview processors. Read more
October 27, 2009 at 2:55 pm

We are only now just starting to see Nvidia's ION chipset hitting netbooks and the general consensus appears to be that it was well worth the wait (despite a hit to battery life). However, Fudzilla is reporting that ION 2 is scheduled to launch before the year is out and will deliver twice the graphical power of its predecessor.
I'd take the news with a pinch of salt as Nvidia would no want to cannibalize sales so soon after ION's launch. Personally, I'd be surprised if we saw ION 2 netbooks before Q2 2010. The interesting part is that we are expected to see switchable graphics next year that will allow you to disable the Nvidia GPU to preserve the battery when not needed. That could be a real killer feature for netbooks going forward, marring an uncompromised computing experience with strong battery life.
In other news, Fudzilla is also reporting that netbooks based on 1.66GHz Atom Pineview processors will see their Intel suggested retail price drop from $299 to $249-$299. Whether this translates to cheaper netbooks for the end-consumer remains to be seen.
October 8, 2009 at 7:45 pm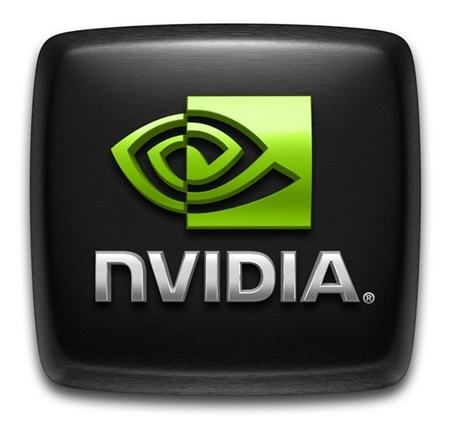 We are only now starting to see netbooks sporting the ION chipset come into the market, however that doesn't stop us talking about ION 2. Fudzilla reports that the second ION chipset is on track to start shipping this year, without citing a launch date.
Whilst not too many details have been revealed thus far, ION 2 will apparently support a number of different processors including VIA Nano, Intel ULV & of course Intel Atom. As the VIA CPUs are normally cheaper than Intel's equivalents, this could lead to a wave of VIA ION-powered netbooks in the not-too-distant future.
The next iteration of the Nvidia ION chipset is believed to have double the amount of shaders seen in the current Geforce 9400M /MCP79/ION GPU according to Fudzilla. Nvidia ION has 16 shaders whilst ION 2 will have more than 32. The result will be much more powerful graphics on netbooks and nettops.
Nvidia are lying low on the exact details as they do no want to cannibalise sales of their ION platform, which has yet to ship in any netbook. A number of netbooks with the ION platform will release in H2 2009 including the Lenovo S12 ION as well as the rumoured Samsung N510. The ION 2 platform will launch at the end of this year according to the report.