Those of you worried that the Lenovo U1 Hybrid and Skylight ultraportable devices have been canned then fear not. The guys over at TabletPCReview sat down with some Lenovo reps who told them about new Android builds on both devices implying that they will see an eventual release.
Whilst the hardware is largely in tact, the custom Linux OS for the Skylight has been ditched in favour of Android. This has given them more confidence, especially since Lenovo has worked on Android with its smartphone in China. Release timelines still remain a mystery but fingers crossed it will be out in 2010.
Via Slashgear.
Lenovo has indefinitely delayed the release of two of its most anticipated products, the Skylight smartbook and Ideapad U1 Hybrid. The latter was interesting in that it was a tablet and CULV ultrathin in one form-factor. Both concepts are now back on the drawing board to prepare for a relaunch using Android OS instead of the custom Linux OS they were planning on using.
There is currently no idea when they will hit the market again and we don't know if we'll see them in their current forms again. Lenovo released a statement highlighting that it had shelved "plans to release the initial version of the Skylight smartbook." This could mean it will come back to the market in another guise. There are also rumours that Lenovo are expected to launch other Android devices by the end of the year, although what form these will take is unknown.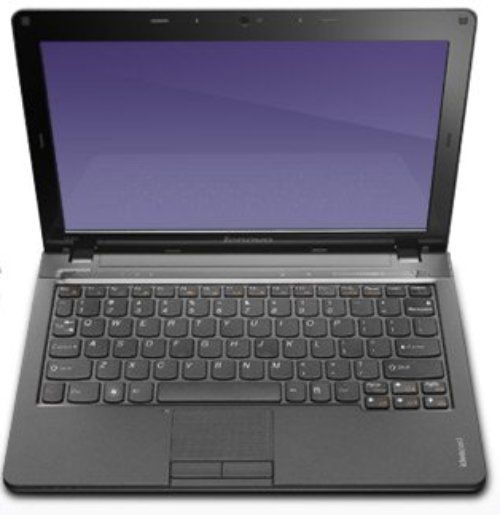 As well as the Intel CULV-powered Ideapad U160 that was recently announced, Lenovo is prepping the Ideapad U165 ultra-thin that will be powered by AMD's new low-power processors and is set to launch during the third quarter.
Hard specs and pricing remains a mystery for now, but you can check out a number of photos of the Ideapad U165 after the break. Read more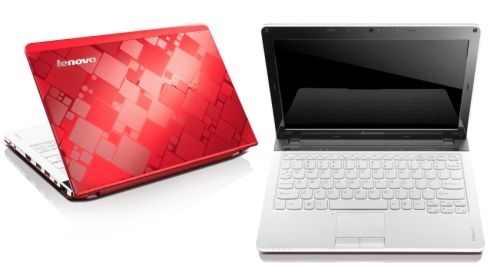 Lenovo has announced the 11.6-inch Ideapad U160 that will sport new Intel CULV processors and is expected to launch in June with prices starting at $699. New features include a chiclet keyboard as well as an active protection system for the hard drive and an ambient light sensor.
The U160 will available in a number of configuration options that includes processors from Core i3 to i7. There will also be options for Pentium and Celeron processors. At its thinnest point the U160 will measure 0.9-inches and weigh 1.3kg (2.9lbs). Read more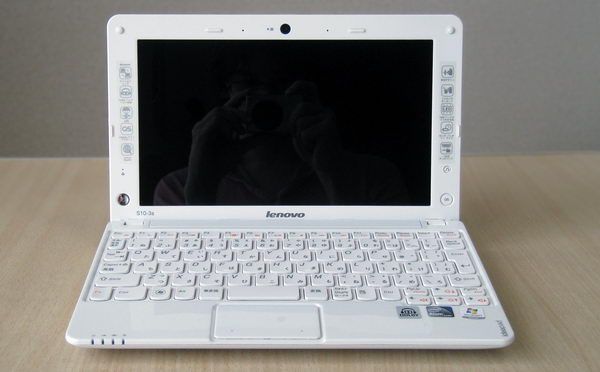 The Lenovo Ideapad S10-3s is similar to the current Ideapad S10-3 netbook. It differs by being slimmer and offers an optional high-resolution (1280 x 720) display. Peter from Netbooked has just finished reviewing the S10-3s and is well placed to pass judgement having already reviewed both the S10-3 and S10-3t convertible netbook.
He found that the netbook had good features including an excellent keyboard, bright display and good quality audio. However, in most other ways it was inferior to the S10-3 netbook. This included a cramped trackpad, no performance benefits from the 1.83GHz N470 Atom processor, the tendency to get hot and noisy and less battery life than the S10-3. The model tested was running at a resolution of 1024 x 600 pixels, Peter felt the models with the higher resolution display offer the one redeeming feature. Click here for the full review.
April 27, 2010 at 6:26 pm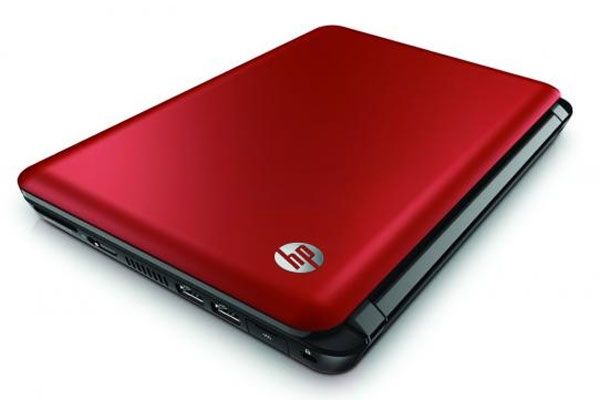 Following on from yesterday's news that the Toshiba NB305 will be getting updated with the new DDR3-enabled Atom N455 Atom processor, it has emerged that two more netbooks will also be getting a similar refresh.
Amazon Germany is listing two new versions (black and silver) of the HP Mini 210 that sport the N455 Atom. The rest of the specs are the same and include a 10.1-inch display, 1GB RAM and a 250GB HDD. Amazon.de has it listed for €349 and is expected to arrive in 3-4 weeks. Read more
April 15, 2010 at 9:32 am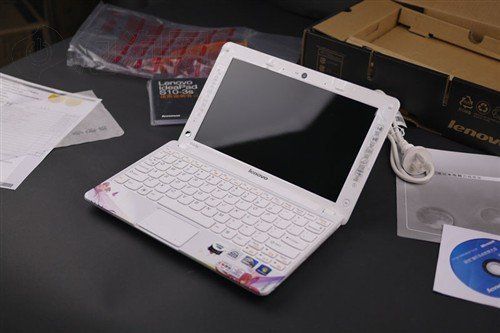 The recently announced Lenovo Ideapad S10-3s netbook has landed in China and a few sites including Digi.tech have managed to get hands on. The S10-3s is slimmer than the S10-3 and has an optional high-resolution (1280 x 720) display.
Digi.tech unboxed a model with a "spring flowers" design complete with 1.83GHz N470 Atom processor, 1GB RAM, 250GB HDD and Windows 7 Home Basic. As well as a slimmer design, this model has small flaps covering the ports, as previously seen in the Asus Eee PC 1008 netbook range. Check out some unboxing pictures after the break. Read more
April 13, 2010 at 10:03 am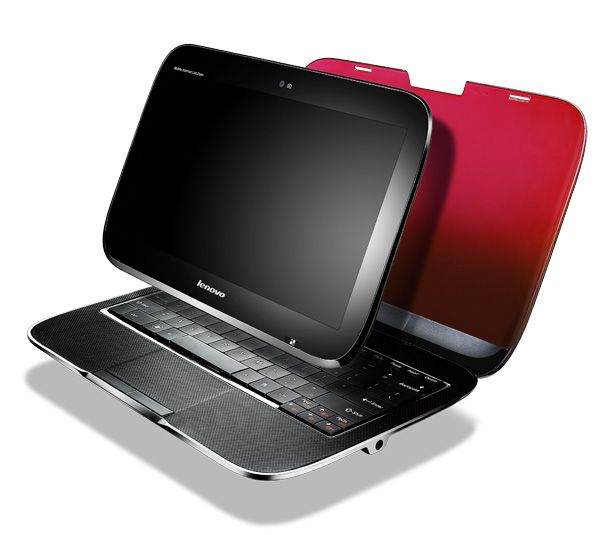 Lenovo's much anticipated Ideapad U1 Hybrid device looks like it may be hitting retail shortly. The official Lenovo shop website is listing the U1 Hybrid as "coming soon" and is letting people register their interest. As a quick reminder, the U1 Hybrid is a mashup between 11.6-inch CULV notebook and Snapdragon tablet.
The U1 Hybrid comes with 4GB RAM (512MB in tablet mode) and can support a 128GB SSD (16GB is used for the tablet). Other features include two USB ports, eSATA, VGA, HDMI, 4-in-1 card reader, and a 1.3MP webcam. The operating system is catered for by Windows 7 when using as a laptop and Lenovo's custom Linux OS in tablet mode. Read more
One of the most exciting smartbooks announced thus far, the Lenovo Skylight, is seeing its launch pushed back by three months to July 2010. It is a shame as it's one the most attractive models to be announced this year in our opinion.
The delay has been caused by the need for further tweaking. Here's what Lenovo sources told LaptopMag: "With any new product that we introduce, we owe it to our customers to get it right and we would rather take the little extra time that sometimes takes to finalize a product."
Lenovo confirmed that its interesting tablet/ultrathin, the U1 Hybrid, is still on track. Despite the delay, the Skylight is still set to launch in China in May and will show up in other markets in June.
Update: Digitimes reports that the Skylight's UI and browsing is not as smooth as the Apple iPad, hence why Lenovo has pushed back the release.
April 7, 2010 at 12:29 pm
Lenovo has announced a new model to its netbook range. The Ideapad S10-3s sports a thinner chassis (0.6 inches instead of 1.4), optional high-resolution display (1280 x 720) along with the InstantON browser.
The rest of the specs remain the same and includes either the 1.66GHz N450 or 1.83GHz N470 Atom processor, 2GB RAM and a hard drive ranging from 160GB to 320GB. Other features include Wi-Fi (b/g/n), Bluetooth and a 1.3MP webcam. The S10-3s will be available in a matter of weeks for $379. It will come in black, white, and a "spring flowers" design.
Via Engadget.
April 5, 2010 at 10:24 am
VIA officially announced its VX900 multimedia chipset just a few weeks back and now we are starting to hear the first rumours over who will use it. According to DNAIndia, Lenovo and Samsung are both in a race to launch the first VX900-powered netbook and are targeting a launch for June this year.
"Three manufacturers have so far launched models sporting Congo are Lenovo, MSI and Asus while Lenovo and Samsung are expected to launch the first VX900-based netbooks by June this year," reports DNAIndia. Read more
March 26, 2010 at 4:53 pm
The rumoured Lenovo Thinkpad Mini 10 netbook looks like a reality. The 10-inch N450 Atom powered netbook is currently being rolled out to 60,000 students across Australia. In addition the device comes with Windows 7 Home Premium, a spill-resistant keyboard and HDD protection.
It looks like the Thinkpad Mini 10 uses the same chassis as the X100e, hence the huge bezel surrounding the 10.1-inch (1280 x 720) display. The big question is whether Lenovo plans to release this model into retail, or whether it will only be targeted to schools. Check out some photos and a video of the device after the break. Read more
March 25, 2010 at 10:26 am
It has been almost two months since we last saw any news on the Lenovo Skylight. The smartbook was announced at CES in early January and comes with an unusual clamshell design boasting a super-slim chassis, 10.1-inch HD display and 1GHZ Snapdragon processor.
Darryl Kang from DK.sg has had a few days of playtime with a pre-production Skylight. He was impressed that the keyboard and touchpad had not been compromised in terms of size, with the keyboard proving comfortable to type on. The touchpad has integrated left/right buttons that don't appear to everyone's taste. Read more
March 1, 2010 at 12:42 pm
Lenovo's Ideapad S10-3t 10-inch convertible netbook has seen its first review courtesy of Laptop Mag. For those hoping this may be some dream machine with a multi-touch display coupled with Intel's recently announced 1.83GHz N470 Atom processor, you're in for a disappointment. Two of the biggest criticisms the S10-3t faced related to poor battery life and sluggish performance.
The 4-cell battery lasted just three hours and 12 minutes in its custom battery test, around half of the netbook average. An 8-cell battery is quoted to last 7 hours and should be available soon, although pricing is unknown right now. Whilst they found the display to be bright and responsive, performance was sluggish. The processor had trouble keeping up with the (poor) bundled touch apps. The tiny touchpad was also another negative. Read more
February 24, 2010 at 8:49 am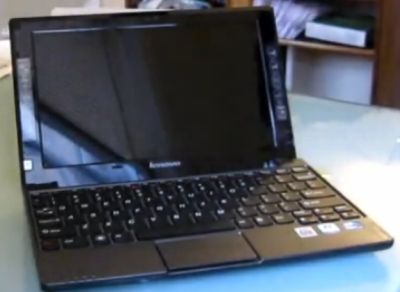 Most of our coverage on Lenovo's third generation of netbooks has concentrated on the S10-3t convertible tablet. Whilst reviews of the S10-3 have already surfaced, we hadn't seen an unboxing video for you to pore over. Brad from Liliputing has stepped forward and given their first impressions of the device.
He says that the Ideapad S10-3 is one of the "slickest" netbooks seen in a while with its matte textured lid, chiclet-style keyboard, brushed metal feel of the palm rest and integrated mouse buttons. Click through for the video. Read more