February 26, 2010 at 11:21 pm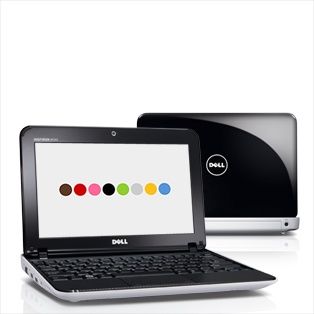 The Dell Mini 10 is now available with a high-resolution (1366 x 768) display and Broadcom's Crystal HD Accelerator card. Dell includes the latest Broadcom Crystal HD driver (Version 3.18) as well as Adobe Flash Player 10.1 Beta 3 to get HD video content working on the netbook smoothly.
This new Dell Mini 10 SKU comes as part of a Mini 10 bundle that you can check out here. It also includes a 6-cell 56WHr battery, 250GB HDD and SRS audio. The Broadcom chip supports a number of different media players with hardware acceleration. Check out a list after the break. Read more
January 22, 2010 at 1:04 pm
Those looking to enjoy high-definition video content on their netbooks currently have two main choices. The first is to seek out an Nvidia ION-powered netbook and the second is to get one installed with Broadcom's Crystal HD media accelerator card for $30.
The guys over at Laptop Mag did some tests comparing a Dell Mini 10 netbook with Broadcom Crystal HD card against the HP Mini 311 armed with the Nvidia ION chipset. Read more
January 21, 2010 at 8:01 am
Laptop Mag has published their review of Dell's new Pine Trail-powered Inspiron Mini 10 netbook. One of the biggest improvements is a new design that means less bulging batteries, however this hasn't compromised battery life. According to their tests, the Mini 10 lasted for nine hours, nearly four hours longer than the original.
Other positives include loud speakers, a fast hard drive and better performance when streaming web content compared to other netbooks. One frustration is that Dell has kept faith with its integrated mouse buttons on the touchpad that are tricky to use. Read more
January 19, 2010 at 8:10 pm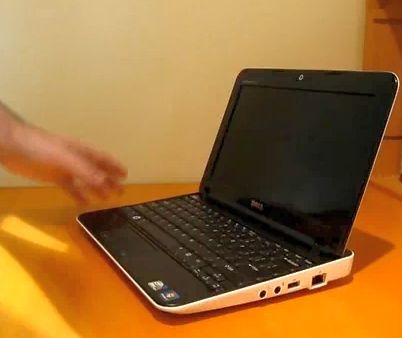 The new Dell Mini 10, equipped with the latest Intel Pine Trail processor, has a different design over the older model that actually warrants a look. It is slimmer than the original and is characterised by its white base. The battery is also more integrated and it comes with a 92 percent keyboard. It also features a "hinge forward" design, more recently seen on its luxury Adamo laptop.
Brad from Liliputing has unboxed the Mini 10 to give us a closer look at the design. Check out his video unboxing after the jump. Read more
January 5, 2010 at 9:55 pm
Dell's new Inspiron Mini 10 netbook is now available in the US with prices starting at $299. The redesigned fanless Mini 10 is slimmer than the original and is characterised by its white base. The battery is also more integrated and it comes with a 92 percent keyboard. It also features a "hinge forward" design, more recently seen on its luxury Adamo laptop.
Three battery options are available including two 6-cell options (8.5hrs and 9.5hrs) as well as a 3-cell battery good for 4 hours. The amazing thing is that all batteries are the same size, for the first time you don't have to worry about the extra bulk a larger capacity battery will bring. Read more
December 21, 2009 at 11:34 am
Dell is preparing a redesigned Inspiron Mini 10 netbook using Intel's new Pine Trail Atom platform. The new Inspiron Mini 10 will be powered by a 1.66GHz N450 Atom processor and will offer a slimmer chassis than its predecessor along with a 9.5-hour battery life.
Other changes include a textured palm rest and an integrated battery compartment. Two 6-cell batteries will be offered: the 56Whr battery should last for 8 hours and 44 minutes, whilst the 60WHr battery should last for 9 hours and 34 minutes. The integrated buttons within the touch pad remains and Dell has also has decided to remove multi-touch gesture support. Read more
October 28, 2009 at 3:16 pm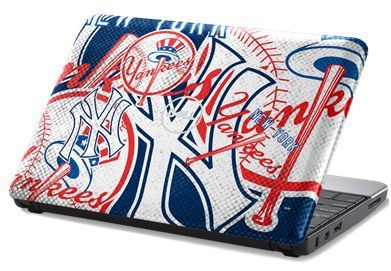 There are a lot of people that are not satisfied with their stock netbooks and look to personalize these through custom skins. A number of manufacturers have created 'limited edition' versions of their popular netbooks that come with a designer lid. Dell already has a wide choice of colours available for its netbooks, but it has announced that it has opened the Dell Design Studio for its Mini 10/10v netbooks.
What this means is that you can order a Dell Inspiron Mini netbook with one of 200 original works of art for an $85 fee. The collection includes everything from sports to RED (which donates $20 to fight AIDS in Africa). As well as these designs, Dell will also be launching more colours for its netbook range including colours such as "Dear Santa", "Smitten with Mittens" and "Pompeii Purple". There's no word when/if these options will hit the UK.
August 16, 2009 at 2:33 pm
One of the most sought after upgrade options for the Dell Mini 10 is now live in the US. The netbook's RAM now can be upgraded to 2GB as part of a promotional offer that includes Vista Home Basic SP1. This particular package doesn't allow you to use it in conjunction with the GPS and TV tuner.
The reason why this uses Vista, rather than XP, is down to the restrictions that Microsoft places on cheap XP licences i.e. no more than 1GB RAM. As this RAM is soldered on, if you do want 2GB this will be the only method, unless you fancy the challenge with the soldering iron! Dell is so far not offering the 2GB option with Linux. The 2GB RAM option is likely to turn up in other regions soon and we'll let you know when it comes through.
Via Direct2Dell.
Dell announced its plans to launch a new service for the Mini 10 netbook called the Dell 700 Wireless location system last week. This combines GPS and Wi-Fi positioning to determine where you are, indoors or outdoors. Dell now has this option up on its site, which costs an additional $70, but it can only be selected if you have the HD screen (1366 x 768) option i.e. an extra $35.
This may seem a bit pricey, but is still cheaper than compared to standalone units. Personally, I'm trying to understand how useful GPS on a relatively bulky netbook really makes sense. Dedicated units and mobile handsets I can understand, especially as most have touchscreens and you can fit in your pocket.
For those that are interested, you can find this now on the Dell site under the 'Mobile Connectivity' section. It is only available on the Mini 10 netbooks, not the Mini 10v.
Via Portable Monkey.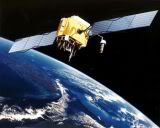 Dell will offer a new location service for the Dell Mini 10 netbook starting from next week. The service called 'Dell Wireless 700' location combines a mixture of both hardware and software. The hardware element is catered for by an internal Broadcom A-GPS card that also has in-built Skyhook Wi-Fi locationing. The idea is that both pieces of hardware combine to determine your position whether you are indoors or outdoors.
The software side is catered by CoPilot navigation software that can offer turn-by-turn directions. The software allows for 2D and 3D map views, offers you the most efficient route as well as providing detour information. They also plan to include a location aware portal called Loki which provides details of local restaurants and friends by tapping into social media sites like Flickr, Loopt and BrightKite.
Right now, pricing for the Dell 700 Wireless location system hasn't been outlined. It will launch in the United States next week and a release in other regions are planned thereafter. This system is planned to come to other devices too at some point in the future.
Dell has got round to adding GPS to its Mini 10 series of netbooks. Strangely there doesn't appear to be an option on the configuration page, so I imagine that all Mini 10's come with the GPS upgrade. Although this could be a mistake on Dell's part and an option on the configuration page may appear soon.
The Dell Mini 10v has also got a new upgrade option for the processor. You can now select a 1.66GHz N280 Atom CPU for an extra $25 over the standard 1.6GHz N270 Atom. We reported a few days ago that the Mini 10v has a display resolution of 1024 x 600 pixels in Japan, however it appears that a few users in the UK also have this resolution, despite the UK Dell site still listing the resolution as 1024 x 576.
Update: We did speculate that the GPS option may be an error and it looks like it was. The GPS listing has now been removed from the Dell site. Thanks Houston Brown!
It looks like Dell has messed up the TV Tuner integration into Dell Mini 10 netbooks according to reports from the MyDellMini forums. The option for an internal TV tuner costs $50 and only recently went on sale. However, the first owners to receive their TV-equipped Mini 10's are not a happy bunch.
Users are reporting about not being able to receive any channels from the internal antenna. Frustrated users are reporting that Dell support has so far not been able to give any useful response as to when this issue will be sorted.
Whilst an external antenna would make a difference, Dell didn't include one in the box. This is despite showing off the antenna at a recent press event as pictured above. To be fair to Dell, the TV Tuner listing on the website never suggested that an external antenna would be included in the package. However, Dell should at least be offering an upgrade to purchase this part if needed.
Update: Dell has rectified this mistake and has now sent out an email to say that they will be sending an external TV antenna along with the necessary adaptor accessories. These are expected to start shipping within the next week. Future customers should receive this external antenna as standard.
Via Portable Monkey.

It looks like that Dell has pulled the 'Della' mini-site that was targeted to women, after being live for less than two weeks. The mini-site launched on May 11 to help market Dells Inspiron range to women. However, the site was widely criticised for patronising women.
The site was full of pastel colours and images of female models using tech in various situations whether it's on the couch, for business or out and about. A Tech Tips section talked about what you could do with a netbook including downloading recipes as well as telling women that they can "add storage to your netbook with memory cards or memory keys." Read more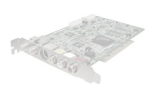 The option to purchase an integrated digital TV Tuner for the Dell Mini 10 netbook is now available on the Dell US site. The tuner was expected to be released in the summer, however Dell looks to have had a change of heart. It has also come in cheaper than expected at $20, rather than the $50 first suggested. This option does not exist on the Dell Mini 10v.
The built-in tuner will receive over-the-air ATSC live digital TV signals and should pick up most of the local TV stations digital broadcasts. To clear a misconception, to catch a broadcast signal you will need to be still in one place, therefore you can't watch TV whilst you're on the move (for now anyway). Picking this option will delay your order by 7 days according to Dell. Read more

Dell has finally launched its 6-cell battery option for the Inspiron Mini 10 netbook across Europe. In the UK this 6-cell Lithium-Ion (56 WHr) battery will set you back £40, whilst in mainland Europe the upgrade will cost €45. Whilst the battery may not be the most attractive piece of hardware, it should give you 4-5 hours of use according to initial user reports.
I find it odd why this particular upgrade costs a lot more in Europe than it does in the US. The US 6-cell upgrade costs an incremental $30 (£20/€22), so it seems that we are paying nearly double here in Europe. Like the US, this upgrade only applies to the Mini 10 netbooks and not the new Mini 10v line-up. We've attached a screen grab after the jump. Read more