March 23, 2010 at 5:18 pm
The Mobinnova Beam smartbook (previously known as the élan) has been waiting on the wings for a while now. The 8.9-inch Tegra 2 powered device has made a change in OS from Windows CE to Android according to Laptop Mag.
However, somewhat curiously, there will be no access to Android Market. Instead, Mobinnova is working on its own app store and will include games that take advantage of Tegra's hardware. Read more
January 9, 2010 at 5:37 pm
Following the official Nvidia Tegra 2 announcement, a whole number of different next-gen Tegra powered products were shown on the trade floor at CES. Rather than creating a post for every single one, we've summarised each below and attached any relevant videos. Most of these consisted of tablets, rather than smartbooks, but it gives you a good idea of what to expect over the coming year. Check out the Tegra 2 action after the jump. Read more
October 14, 2009 at 8:16 pm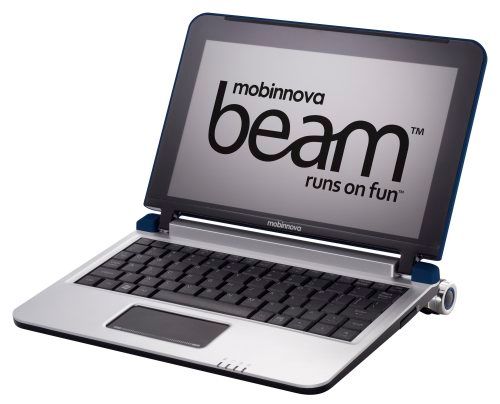 The Mobinnova élan smartbook, which debuted at Computex in June this year, has undergone a name change. The 8.9-inch Nvidia Tegra-based smartbook will now be known as the Mobinnova Beam according to Laptop Mag.
From what we can tell there are no new hardware revisions. The Mobinnova Beam is still expected to play 720p HD video content and have a long battery life (5-10 hours depending on activity). This is all wrapped up in a chassis weighing just 836g and measuring 20.5mm in thickness.
The device is expected to run the Windows CE operating system and be sold similarly to current subsidized netbooks on the market. The device was expected to ship by the end of this year, but that date has slipped. Launch pricing as well as the carrier is expected to be revealed in January 2010 at the CES trade show. One of the pricing plans is expected to be $60/month although there are no details on length of contract or any upfront fees. We'll bring you more news as we have it.
September 26, 2009 at 9:03 am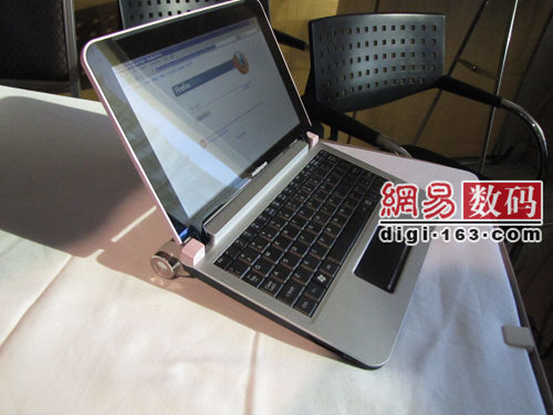 Mobinnova's 8.9-inch élan smartbook was announced at Computex. One of the main highlights of the device is the fact that it sports the Nvidia Tegra platform. This means it can play HD video whilst being energy efficient too. The company claims that the élan offers 5-10 hours of 720p HD video playback in a package weighing just 836g and measuring 20.5mm in thickness.
As we gear up for a release by the end of the year in Asia, digi.163 has found out that the élan will cost $299 according to Nvidia reps. There's no word when it will be hitting other regions like the US & Europe. If they don't bump up the price too much for the western release, the élan could do very well for itself.
Via Shanzai.
August 7, 2009 at 12:51 pm
Computex 2009 saw the launch of a number of Nvidia Tegra-based smartbooks. The Tegra platform is different to ION in that it pairs an ARM-based processor with an Nvidia GeForce GPU (ION pairs an Intel Atom CPU with the Nvidia 9400M graphics). Nvidia has once again been doing the rounds in Taiwan to further promote its Tegra platform and did so via two smartbook devices.
The first, the Inventec Rainbow, was announced at Computex but we didn't hear too much detailed information at the time. It has a 10.1-inch (1024 x 576) LED backlit display and is powered by the Tegra 600 platform (600MHz, ARM 11). It comes with 256MB RAM and just 256MB of flash memory. The Rainbow also has a choice of EVDO Rev.A or HSPA radios. Read more
August 3, 2009 at 4:36 pm
A number of manufacturers are preparing ARM-based smartbooks based on Snapdragon and Tegra processors to launch during the fourth quarter according to Taiwanese industry sources. Smartbooks are expected from the likes of netbook heavyweights such as Asus and Acer along with Mobinnova, Inventec and ODMs such as Foxconn, Pegatron and Compal.
These units will launch at a similar time to new netbooks using Intel's next-gen Pineview processors. However, the smartbooks are likely to be cheaper and smaller devices than netbooks. They are also more likely to be sold through contracts from telecom providers rather than on a standalone basis. Read more