April 8, 2010 at 11:20 am
Samsung is following up its Corby-branded N150 netbooks by providing a number of matching accessories. It has announced Pink, Black, White and Yellow coloured netbook pouches and a Corby mouse that is manufactured by Belkin.
The polyurethane laptop pouch is available in two sizes (10.1 and 11.6-inches) so I imagine even if you haven't got a Corby coloured netbook / ultra-thin you could always use the pouch with your existing netbook as some kind of fashion statement. It looks like it will be exclusive to Korea for now though.
Via Akihabara News.
October 3, 2009 at 12:10 pm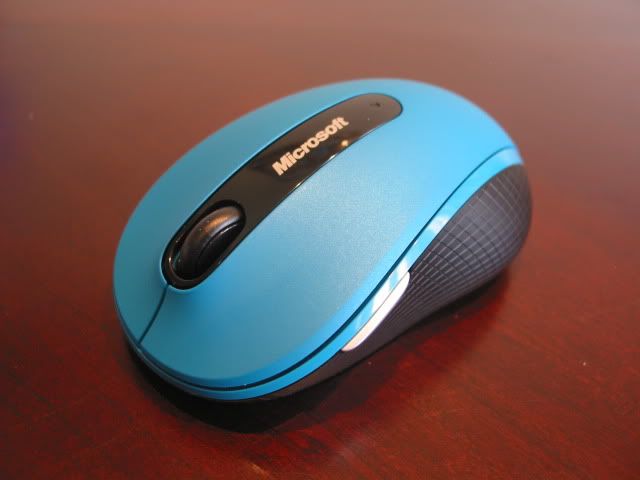 Whilst touchpads do an acceptable job of navigating around a netbook/laptop, there's no substitute for a mouse for pinpoint accuracy. There are a number of good mice to cater for those on the move, however there are not too many that use new mouse technology such as Microsoft BlueTrack or Logitech's Darkfield laser tracking tech.
These new technologies have been developed to allow you to use on the mouse on pretty much any surface, whether that be an airport bench to your living-room carpet. This is quite an attractive feature for portable mice as you no longer need to carry a mouse mat with you whilst travelling. Even in limited spaces, your lap could work with these new mice. We give you an overview of one of the latest portable mice using Microsoft Bluetrack called the Wireless Mobile Mouse 4000. Read more
June 18, 2009 at 10:30 pm
Microsoft has introduced a new wireless mouse targeted to the netbook segment. The Wireless Mobile Mouse 4000 uses Microsoft's BlueTrack technology, which allows the mouse to be used on almost any surface. BlueTrack enables you to use the mouse on a number of surfaces such as carpets, marble and unfinished wood, in fact the only surfaces it won't work on is clear glass or mirrored surfaces.
The mouse connects to a netbook via a small nano transceiver, which sticks out less than 1cm from the USB port. Handily, this transceiver can even be stored in the mouse when on the move. The mouse looks quite smart and comes in a number of bright colours including teal blue, berry pink and lime green as well as graphite and white. The mouse is set to launch in August at a cost of $40.
Via Chip Chick.