December 24, 2009 at 11:51 pm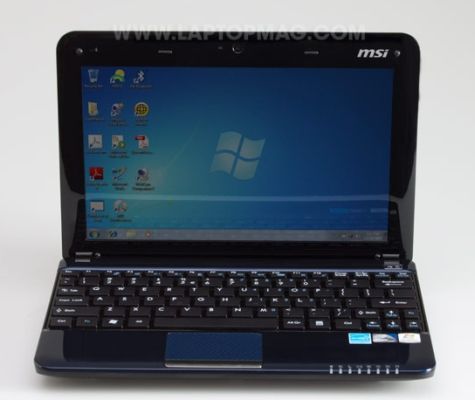 The MSI Wind U135 netbook is just one of the company's new netbooks running on the new Intel Pine Trail platform. The Wind U135 offers some extra features over the entry-level U130 including a chiclet keyboard and 20 percent larger touchpad. Laptop Mag has posted a full review of the unit and it seems to fare reasonably well given its $329 price point.
Positive points include a comfortable keyboard, bright display and great value for money. However, it does lose marks for having 5 hours less battery life than the Asus Eee PC 1005PE (the Wind U135 lasts for 5 hours and 35 minutes). The fan can also be quite noisy and the U135 suffers from long boot times. The Wind U135 is worth consideration, however they recommend that if you can plump for the extra $50, then the Eee PC 1005PE may be the better bet.
December 22, 2009 at 11:14 am
The MSI Wind U135 was officially announced yesterday armed with Intel's N450 Atom Pineview processor. The 10-inch netbook has already seen some hands-on impressions from both Engadget and Laptop Mag. The Wind U135 comes with a chiclet keyboard, 20 percent larger touchpad over the U130 and a new stripy lid pattern.
Engadget found that performance was pretty much on par with the Asus Eee PC 1005PE that was widely reviewed yesterday. The chiclet matte keys felt sturdier than the 1005PE. The plastic chassis feels solid enough and it's good to know that the 6-cell battery only protrudes slightly. Read more
December 22, 2009 at 8:32 am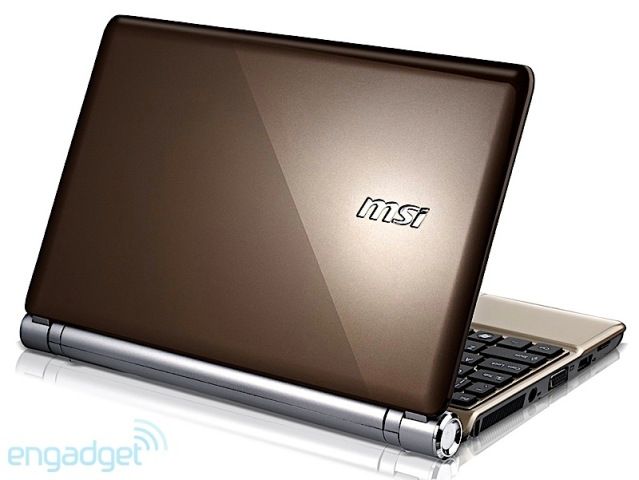 We broke the news on the existence of the MSI Wind U160 netbook yesterday and now Engadget has confirmed that it will be making an appearance at CES 2010. They've managed to get hold of a number of official press shots and we have to say that it looks like a stunning bit of design (it's not too often we've said that about a MSI netbook!)
MSI appear to have taken some design cues from Asus and Toshiba, but the result is one of the company's most desirable netbooks to date. The hinge is similar to that of the Toshiba NB200 whilst the touchpad consists of a dimpled surface as seen in Asus' Seashell range. The 10-inch Wind U160 will be powered by a 1.66GHz N450 Pineview processor and come with a 10-hour battery. Prices will start around the $350 when on launch. Check out some more pictures after the break. Read more
December 21, 2009 at 2:18 pm
Just this morning we brought you news that MSI were planning on releasing at least four netbooks using Intel's new Pine Trail platform. Now we have just received official word regarding two models in that list, the U130 & U135 Wind.
The 10-inch (1024 x 600) netbooks will be armed with a 1.66GHz N450 Pineview Atom processor, 160GB/250GB HDD options and Windows 7. Other features include Wi-Fi (b/g/n), Bluetooth 2.0, a 1.3MP webcam and a 4-in-1 card reader. Both netbooks are also the first to receive international WiMAX Forum certification in areas that can use the WiMAX service. Read more
December 21, 2009 at 9:45 am
We have it on good authority that MSI is set to launch its own range of Intel Pine Trail Atom netbooks including the Wind U130, U135, U140 and U160 models. Details are scant on the models themselves apart from the fact that they will use the 1.66GHz N450 Atom Pineview processor.
The U130 and U135 models are expected to be similar to the U100 but with a larger touchpad. The U140 is said to use the same chassis as the U123. The U160 will come in a super skinny chassis. Whether this means it is a CULV ultra-thin or fanless Pineview Atom model is unknown at this stage.
The U130, U135 and U140 are expected to be 10-inch netbooks although we couldn't confirm whether this is the case for the U160. We believe that MSI is lining up these netbooks for a CES 2010 launch in January. We'll bring you further news as we have it. In the meantime, check out the first picture of the MSI Wind U135 below. Read more
November 29, 2009 at 12:18 pm
The AMD Congo-powered MSI Wind12 U230 netbook was recently launched and has already seen its first review. Now the crew over at NetbookNews has posted a video hands on of the 12.1-inch device.
The video shows a flat-key keyboard that stretches to the edge of the chassis. The right shift key isn't that big, but that's because there are separate keys for PgUp, PgDn and Home keys. It also has a reasonably large touchpad with separate left/right mouse buttons. It has a 5200mAh battery for around 6 hours of battery life. There is also a large access panel on the bottom to upgrade HDD & RAM. Check out the video after the break. Read more
November 27, 2009 at 5:50 pm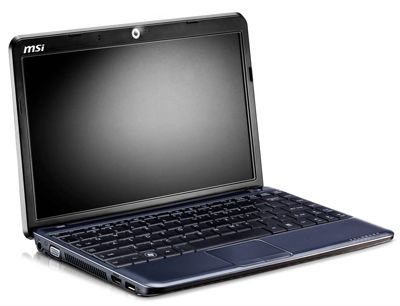 Details of the 12.1-inch MSI Wind12 U230 ultra-thin already popped up on its official website at the end of last month although the product page was pulled shortly after. MSI has now officially unveiled the Wind12 U230. The model is similar to the U200/U210 models, but comes with Windows 7 and is powered by AMD's new Congo 1.6GHz dual-core processor.
The company claims that AMD's new platform consumes 60 percent less power than standard notebooks and offers 4-hours of battery life. It also comes with the AMD RS780MN and SB710 chipsets that support HD and DX10 and ATI Radeon HD 3200 graphics. Read more
October 30, 2009 at 6:29 pm
MSI has quietly launched a new 12.1-inch netbook on its official website. The MSI Wind12 U230 follows on from the U200/U210 models, with a 12.1-inch (1366 x 768) display powered by an AMD Athlon Neo X2 (Yukon CPU MV40/ L335) dual-core processor. Graphics will be catered for by the ATI Radeon HD 3200 and it will come with Windows 7 Home Premium.
Other features include up to 4GB RAM, 160-320GB HDD, HDMI, 1.3MP webcam, Wi-Fi (b/g/n), 4-in-1 card reader, three USB ports and optional Bluetooth. Battery life on the 6-cell battery should be good for around 4 hours. At this point there's little information on pricing or availability, but we'll keep you posted.
Via Netbooked.
September 4, 2009 at 11:08 am
MSI's AMD-powered Wind U210 is now shipping in the US via Amazon.com. Only the white model is shipping at a cost of $429.99
, with the black
version still on pre-order.
The 12.1-inch Wind U210 is an AMD Neo MV-40-powered system with 2GB RAM and a 250GB HDD. It also has a 6-cell battery, HDMI out and comes with ATi Radeon X1250 graphics.
Via Netbooked.
August 29, 2009 at 7:10 pm
MSI's 12.1-inch AMD-powered U210 Wind netbook is now up for pre-order in the United States. The Wind U210 is already available in parts of Europe and it is set to hit the US for $429.99 according to Amazon
.
No date is given on the listing but if you're interested, that $430 will buy you an AMD Neo MV-40-powered system with 2GB RAM and a 250GB HDD. It also has a 6-cell battery, HDMI out and comes with ATi Radeon X1250 graphics.
Via Engadget.
August 27, 2009 at 7:27 pm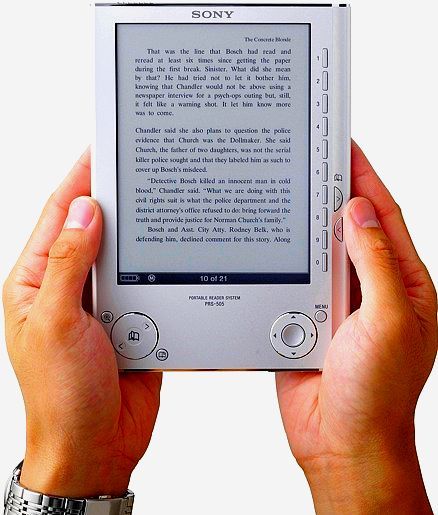 Asus is planning an assault on the e-book segment by launching its own device under the Eee family umbrella. The Eee Book may even see a launch before the year is out according to Asus President Jerry Shen.
Asus is not the only netbook manufacturer looking at this segment. MSI is also considering launch its own device, given the low barriers to entry. Whilst there is growing demand for such products in Europe and North America, the business opportunities in Asia are as yet unproven.
As can be seen with the Kindle's success, the key appears to be getting the content delivery platform nailed down. That is likely to be a much more difficult hurdle to jump compared to the low barrier hardware requirements of such a device.
Via Digitimes.
August 26, 2009 at 10:01 am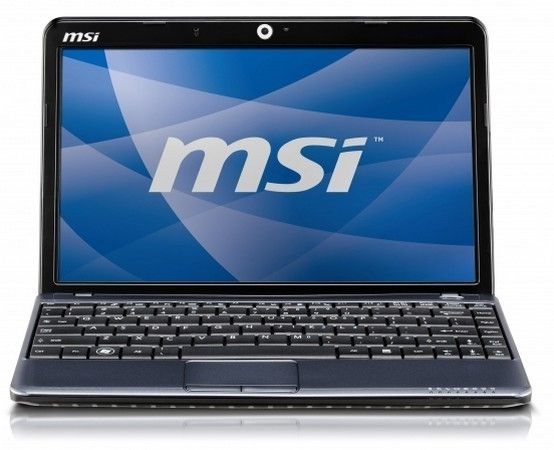 Just last week rumours were surfacing that MSI is planning to launch a touchscreen netbook powered by Intel's next-gen Pineview Atom chips and Windows 7. That rumour gained further credence following a Gizmodo report that says this 10-inch model will be called the MSI Wind U150 and will formally be announced at the CES tradeshow next January.
Unfortunately the U150 will use a resistive touch-panel, rather than capacitive, which means no multi-touch support. They also confirmed that MSI wants to release the Pineview-powered device before the end of the year, trying to be first to market. MSI's Andy Tung, suggests that Pine Trail is showing improved graphics performance and at least 20 percent better power consumption.
August 25, 2009 at 6:37 pm
The MSI Wind U210, the AMD-powered version of the CULV-based Wind U200, was only unveiled last week, but Pierre over at Blogeee has already gone hands-on. The MSI Wind U210 is a 12.1-inch mini-notebook that comes with an AMD Neo processor.
The Wind U210 has a 12.1-inch (1366 x 768) LED backlit display and is powered by a 1.6GHZ MV40 processor & ATi Radeon X1250 graphics. It can support a maximum of 2GB RAM and is available in 160GB/250GB storage sizes. It also comes with a 6-cell battery and HDMI-out.
Pierre gives us a comprehensive look at the U210 and also compares it to a 10-inch Wind U100. He also managed to fit the U100 battery into the U210 with success. It does have a glossy lid, but is not as much of a fingerprint magnet as other models. Another positive note is that the bottom panel easily allows you to upgrade components. Check out the unboxing video after the jump. Read more
August 21, 2009 at 8:49 pm
Whilst the MSI Wind U200 12.1-inch netbook has already had a launch event back in May, the company has only just got around to officially announcing the device. The Wind U200 has a high-resolution (1366 x 768) LED backlit glossy display and is powered by Intel's Ultra Low Voltage (ULV) processor.
Two processors are listed, the 723 & SU3500, which means there are likely to be different SKUs. A maximum of 4GB RAM is allowed, it also comes with a 1.3MP webcam and three USB ports. The company claims that the 6-cell battery should last for 6.5 hours when running in ECO Turbo mode. This is a good time considering the size of the display. Read more
August 20, 2009 at 5:28 pm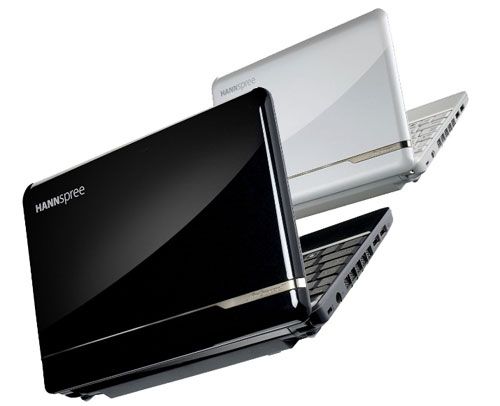 The HannsNote netbook is heading to the US following on from its European launch. The HannsNote is based on the MSI Wind U100 and comes with a 6-cell battery as standard. The 10-inch netbook will sell for $379.99 in the US. Like in Europe, it will be available in black or white at TigerDirect and other retailers.
The HannsNote is a typical 10-inch (1024 x 600) netbook running on a 1.6GHz N270 Atom CPU with 1GB RAM and a 160GB HDD. It also features Wi-Fi (Draft-N), Bluetooth, a multi-card reader, three USB ports and a 1.3MP webcam. The whole package weighs a reasonable 1.2kg too.
Via Slashgear.