November 17, 2009 at 7:40 am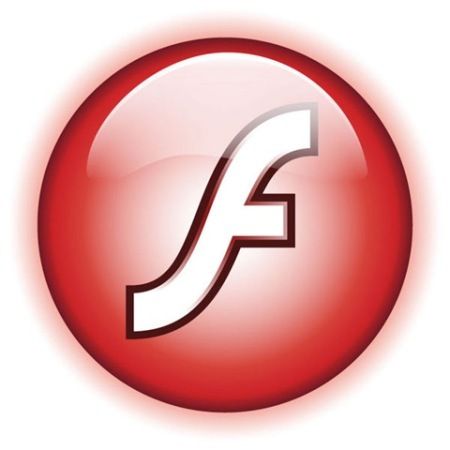 Adobe has released the pre-release of Flash Player 10.1 for PCs and netbooks (this is not the mobile release for Android, webOS, BlackBerry and Windows Mobile).
This version of Flash has created a lot of buzz, mainly down to the fact that it supports hardware decoding of H.264 video. This means that those of you with ION-powered netbooks will benefit from being able to play HD YouTube videos with ease. This new release also comes with multi-touch support.
You can download the pre-release right now from Adobe Labs. The supported GPUs for this release can be found in this PDF.
Via TechCrunch.
November 13, 2009 at 10:16 am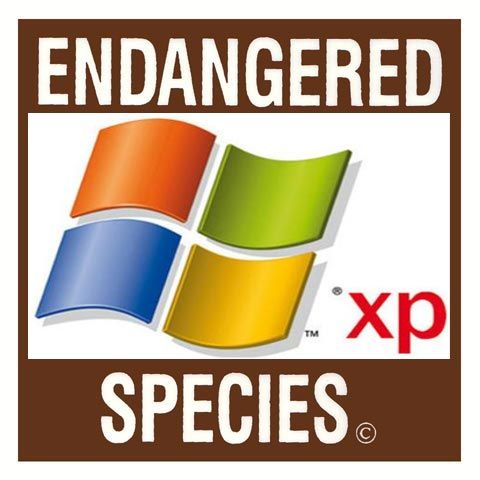 Microsoft has publicly committed to offer Windows XP for a year after the Windows 7 launch. However, the reality for Windows XP netbooks could be quite different. You may even start to see them disappear from shelves shortly after the New Year according to The Register.
Don Paterson, director of netbook PCs in Microsoft's Windows client group, said that: "We will continue to make Windows XP available for those devices [netbooks], but it doesn't make sense to put marketing effort behind those devices. As much as we make Windows XP available for a year, we won't see it last in the market that long. We will get through the holidays. My gut [feeling] is we will walk away from the holidays and see that it's not worth keeping it in market." Read more
November 12, 2009 at 3:30 pm
The news is hardly a surprise, but Laptop Mag did a number of battery tests confirming that battery times using Windows 7 are not as good as when using XP. For their testing they looked at three netbooks (Toshiba NB205, Asus Eee PC 1008HA and the ION-powered HP Mini 311) and measured battery life whilst continuously web surfing over wireless.
On all three machines, the battery lasted longer on XP than it did for Windows 7. The Toshiba lasted an extra 33 minutes, the Asus lasted an extra 57 minutes and the HP lasted an extra 51 minutes. Getting nearly an hour extra, as is the case with the Eee PC 1008HA is certainly nothing to scoff at. Read more
November 5, 2009 at 11:32 am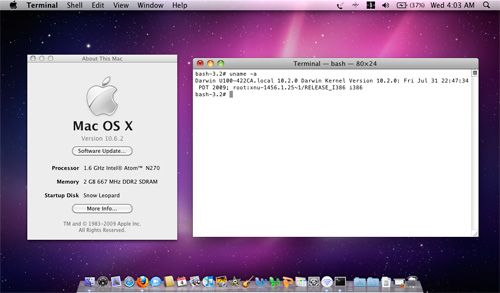 Well it looks like all the talk of Apple removing Intel Atom support from its upcoming Mac OS X 10.6.2 update has been premature. A blogger named Stell originally discovered the issue but has found that Intel Atom support has returned in the latest build (10C535).
This is, of course, no guarantee that we will definitely see Intel Atom support on final release, but it looks promising. Why the code was removed in the previous release is anyone's guess. For now, all you Hackintosh netbook owners can rejoice that support is continued (for now).
Via Electronista.
November 4, 2009 at 1:43 pm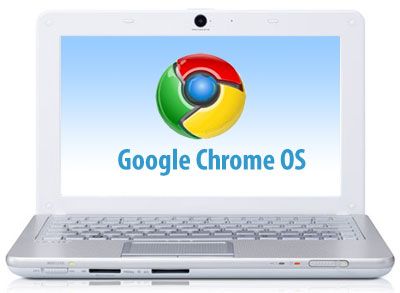 Lenovo has put the boot into Linux netbooks, saying that the introduction of Windows 7 makes the gap even wider than before. Howard Locker, director of Lenovo's new technology department, also confirmed that they are looking into alternatives including Google's Chrome OS.
Lenovo launched Linux netbooks targeting the education market back in October 2008, but canned them following poor sales. "Our S9 and S10 model netbooks had Linux loads, but they didn't do well so we stopped selling them. People didn't realize what they bought, and they returned them because they expected Windows and thought they were broken," Locker said. Read more
November 2, 2009 at 3:57 pm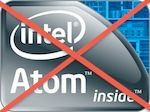 Reports are surfacing that Apple is planning to strike back at the Hackintosh netbook community, by disabling support of Intel Atom processors with the forthcoming Mac OS X 10.6.2 update.
Personally, I'm surprised it has taken the company this long to take action, especially for a company that guards its IP so vociferously. There is a large number of users that use their beloved netbooks with Mac OS X as a genuine alternative to Windows & Linux distros. Read more
October 28, 2009 at 5:20 pm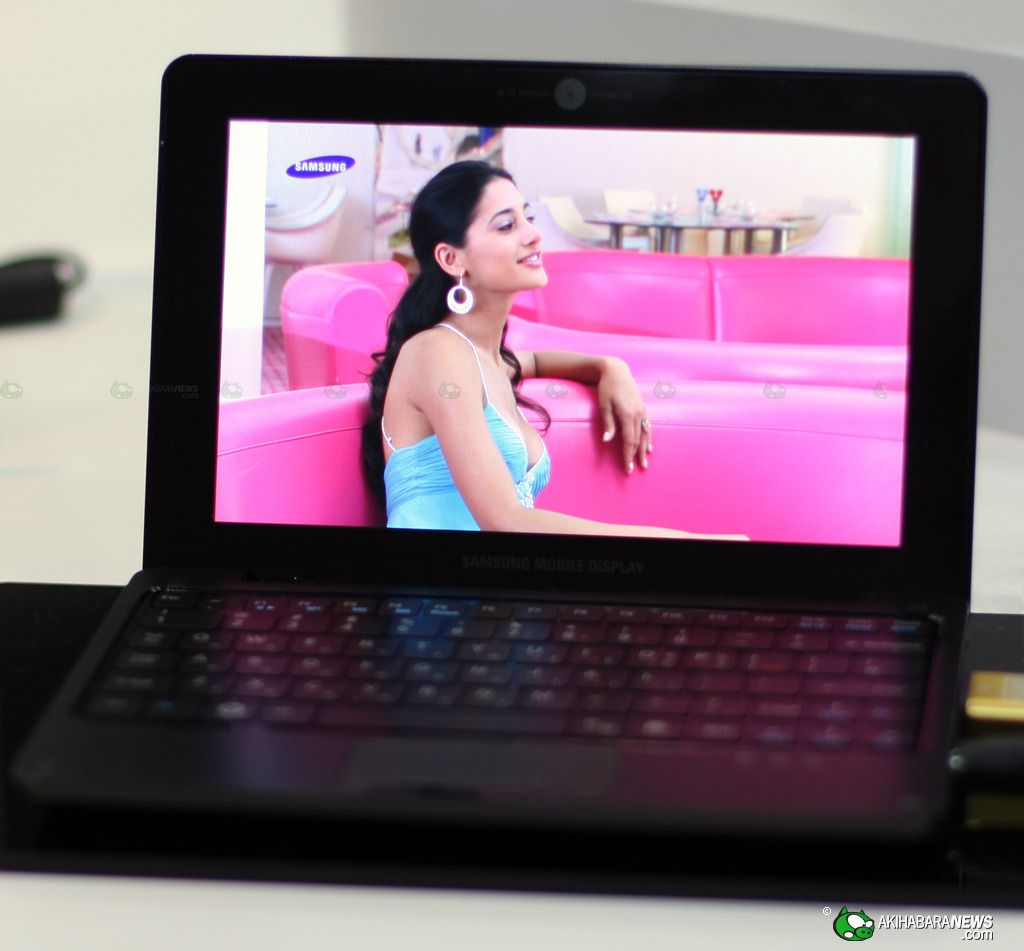 Samsung has shown off a 7-inch netbook running a 1024 x 600 resolution OLED display at FPD 2009 (Flat Panel Display 2009). The model has a brightness of 300cd/m2 and a 1000000:1 contrast ratio.
Personally, I can't say I'm looking forward to OLED-equipped netbooks in the near future. Firstly, I imagine pricing would be prohibitive as you scale up to larger display sizes and secondly, OLED displays are very poor in direct sunlight.
Yes, their vibrancy and contrast can't be matched when used indoors, but netbooks are hardly meant to be tethered indoors (are they?) You can see the prototype in action in the video after the break. The netbook appears between 37 and 52 seconds.
Update: Netbooked also has a video of these new devices, check it out after the break. Read more
October 27, 2009 at 2:55 pm

We are only now just starting to see Nvidia's ION chipset hitting netbooks and the general consensus appears to be that it was well worth the wait (despite a hit to battery life). However, Fudzilla is reporting that ION 2 is scheduled to launch before the year is out and will deliver twice the graphical power of its predecessor.
I'd take the news with a pinch of salt as Nvidia would no want to cannibalize sales so soon after ION's launch. Personally, I'd be surprised if we saw ION 2 netbooks before Q2 2010. The interesting part is that we are expected to see switchable graphics next year that will allow you to disable the Nvidia GPU to preserve the battery when not needed. That could be a real killer feature for netbooks going forward, marring an uncompromised computing experience with strong battery life.
In other news, Fudzilla is also reporting that netbooks based on 1.66GHz Atom Pineview processors will see their Intel suggested retail price drop from $299 to $249-$299. Whether this translates to cheaper netbooks for the end-consumer remains to be seen.
October 26, 2009 at 4:40 pm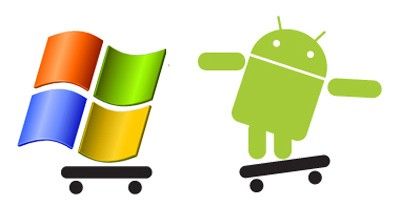 Asus President & CEO, Jerry Shen, has said that dual-operating system netbooks are "meaningless" due to the advent of Windows 7. In what is likely a dig towards Acer's dual-boot Android netbook, he said that Microsoft's new OS has already significantly improved the boot speed of netbooks, negating the need for alternative operating systems such as Android.
Shen went on to say that around 30 percent of its netbook line-up has already moved to Windows 7, which is expected to rise to 80 percent by Q1 2010 once new models with Intel's Pine Trail platform are launched. He also expects ultra-thins to become more prevalent as we move into 2010, moving from a double-digit percentage of overall notebook shipments currently to 20-30 percent share by H1 2010.
Via Digitimes.
October 26, 2009 at 3:04 pm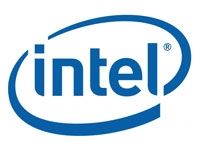 The main reason why we have seen such a large number of 'cookie-cutter' netbooks is due to hardware restrictions in place from both Intel and Microsoft. Both companies do not want this 'value' segment eating into profitable margins from their premium offerings.
The advent of Windows 7 has seen storage restrictions upped from 160GB to 250GB, although most of these W7 Starter models still only come with 1GB RAM. This will change, however, with the upcoming 1.83GHz N470 Atom (Pineview) processors. Fudzilla is reporting that Intel will be lifting the RAM restrictions on netbooks using this CPU.
This relaxation will come into place after March 2010 but only for the N470 Atom and not for the slower 1.66GHz N450 Atom. The N470 Atom will come with a NM10 southbridge as well as integrated graphics. Intel has guided to a price range of $299-$349 for these models, although I'm sure they will be pricier than that. It has also guided to storage of 160GB HDD or SSDs between 20-32GB. Somewhat cheekily it even recommends using Moblin Linux as the operating system of choice (Moblin was developed by Intel).
October 22, 2009 at 8:50 pm
For the many of you with netbooks running Windows XP, some may be feeling envious given all the attention on Microsoft's new Windows 7. However, Microsoft feels your pain and will shortly be launching an upgrade tool that effectively allows you to create a bootable USB drive.
The process involves moving a downloaded copy of Windows 7 onto a USB stick. You will need to be comfortable going into your BIOS and change your boot priority to make sure the USB drive boots before the netbook's hard drive. If you do attempt this, make sure you have a USB stick with at least 4GB of storage capacity. The Microsoft Windows 7 for Netbooks page is here.
Via Cnet.
October 22, 2009 at 9:59 am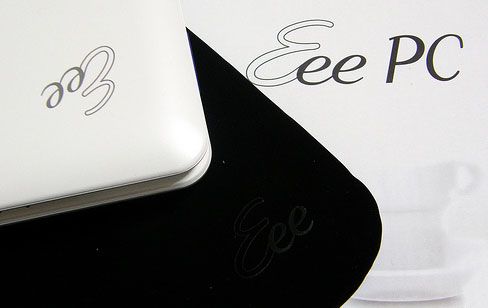 Asus has outlined all of its Eee PC netbooks that will come with Windows 7. In terms of 10-inch models, there will be Windows 7 versions of the 1005HA, 1005HR (that was announced yesterday) and 1008HA Seashell. It also confirmed that the Eee PC Touch T91MT, with multi-touch display is on its way.
In terms of larger netbook models, Asus has listed the 11.6-inch 1101HA and 12.1-inch 1201HA along with the 1201N. The latter is rumoured to come with Nvidia ION graphics and a dual-core Atom processor. This is the first time Asus has formally acknowledged this model. Read more
October 20, 2009 at 6:06 pm
The advent of Windows 7 is leading to a shift of netbooks running XP to Windows 7 Starter Edition. We'd advise anyone looking to buy a netbook right now to sit tight and see how pricing settles. Whilst Windows 7 netbooks are (initially) likely to be more expensive, prices will come down. Even if you're not bothered about Win 7, normal XP netbooks will drop in price as XP is perceived to be old-hat.
Yesterday, we brought you a list of netbooks available to pre-order in the US and today we noticed a large number of Windows 7 netbooks available to pre-order from Amazon UK. Most of these netbooks are shipping with Windows 7 Starter Edition and will launch on October 22nd. Check out the list after the jump. Read more
October 19, 2009 at 1:03 pm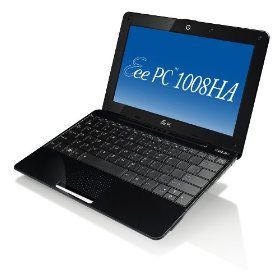 Following on from our previous post, where we highlighted the Intel CULV-powered ultra-thins that are now available to pre-order with Windows 7, we bring you a similarly long list of Windows 7 netbooks.
HP now has Windows 7 options on its site. The premium for Windows 7 is $50 for the Mini 311 (Home Premium) and $30 for the Mini 110 (Starter Edition). Dell also has Windows 7 options up on its site, it is charging $30 for the Starter Edition on its Mini 10/10v netbooks.
Amazon.com
has been busy listing a number of new netbook SKUS with Windows 7. Most of these new models are running on Windows 7 Starter Edition and run 250GB hard drives, rather than the 160GB standard up until now. Memory modules are still stuck at 1GB though. Check out the list of Windows 7 netbooks available to pre-order below. Read more
October 16, 2009 at 1:50 pm
Up until now, the 1.66GHz N450 Atom processor has been the only Pineview processor for netbooks that has been leaked. Many of you were disappointed that Intel didn't up the clock speeds on the next-generation Atoms.
Well according to Fudzilla, a 1.86GHz N470 Atom is also on the pipeline and is expected to launch in March next year (the N450 is rumoured to launch in January). The N470 Atom will cost $75, placing it $11 more expensive than the N450 at $64. It will be interesting to see the take-up of both of these new chips given that the N270 is selling for just $44.