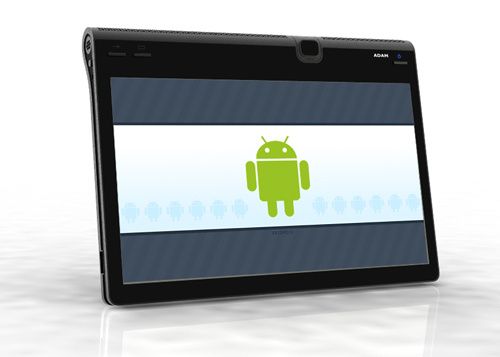 The Nvidia Tegra 2 chipset that was heavily shown off at the Consumer Electronics Show in January, mostly in numerous tablet devices, is suffering "some serious issues" relating to stability according to Slashgear. This is causing a delay in the production pipeline for many companies looking to incorporate the chip into their products.
Devices that were expected to hit the market in June 2010 have now been delayed to August at the earliest. This includes projects such as the much anticipated Notion Ink (delayed to Q4 2010) and Compal (delayed to mid-September) tablets. This can only be good news for the Apple iPad that will have the market to itself for even longer.
February 15, 2010 at 8:36 am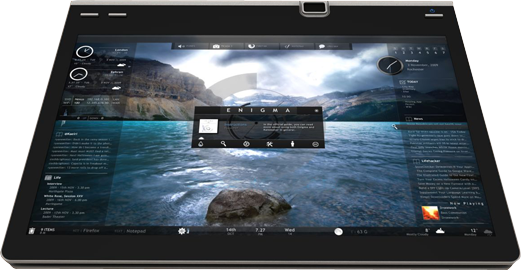 Hard details of Notion Ink's 10.1-inch Adam tablet have been few and far between. That has now changed with the company unveiling the specifications over on it its official site. We can now confirm that there will indeed be two SKUs, one including the Pixel-Qi display and one without. It will also come with a HDMI out, a rotating 3.2MP webcam, a 10.1-inch (1024 x 600) capacitive multitouch display and a 3-cell battery that should be good for 16 hours in full colour mode.
The design has also changed since our last look of the device at CES 2010 earlier in the year. The guys over at Technoholik managed to spend some time with the Adam and we've included their hands-on video after the jump. Slashgear also has had a pre-MWC play around and shot a video demonstrating Adobe Flash and its rotating webcam. Pricing is still a mystery, but hopefully more details will emerge at MWC that officially starts today. Read more
February 9, 2010 at 8:56 am
Of the many tablets shown off at CES 2010 in January, the Notion Ink Adam was one of the most interesting. It utilizes two of the most exciting technologies in the mobile computing space, the Nvidia Tegra 2 chipset as well as Pixel Qi's 3Qi Hybrid 10-inch display. Whilst the device shown at CES was very much a prototype, Slashgear has managed to get their hands-on with renders of what the finished tablet will look like.
Interestingly, the company is considering two models, one that is 12.9mm thick and the other is 11.6mm in thickness (for reference the iPad is 13.4mm thick). Notion Ink hasn't said what the differences are, but one version may end up excluding the Pixel Qi display that no doubt adds bulk and instead going for a vanilla LCD display on the slimmer model. Read more
January 29, 2010 at 7:57 pm
If CES wasn't an indication enough that 2010 is likely to be the year of the tablet (or slate if you prefer), then Gizmodo has a nice comparison table where it has compared six slates (including the recently announced Apple iPad).
Having a quick run through the list, the Notion Ink stands out for me. It's the only one to come with a Pixel Qi display for e-reading duties and sports Android, Tegra 2 and even a HDMI out. The only glaring omission is Adobe Flash support, but I'm sure Android will support this at some point down the line. Check out the detailed comparison table after the break. Read more
January 9, 2010 at 5:37 pm
Following the official Nvidia Tegra 2 announcement, a whole number of different next-gen Tegra powered products were shown on the trade floor at CES. Rather than creating a post for every single one, we've summarised each below and attached any relevant videos. Most of these consisted of tablets, rather than smartbooks, but it gives you a good idea of what to expect over the coming year. Check out the Tegra 2 action after the jump. Read more