Application stores for mobile operating systems are all the rage these days, with Apple's app store one of the most successful. Whilst app stores exist for most mobile platforms including Android, Palm and Nokia's Ovi store, not much exists for the desktop market.
Novell is looking to change that by introducing an "open-source apps store" which would bring a wealth of free software to Linux users. This is set to appear in an openSUSE edition of the Moblin OS. This app store will differ in that Novell won't be asking for a single penny in exchange for a download. Read more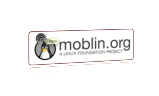 Moblin, the Intel-backed Linux operating system tailored for netbooks, has been growing in momentum over this past week at Computex Taipei. It has been pushing Moblin V2.0 along with the Linux Foundation, who took control of the project in April.
A number of operating system vendors (OSVs) have already committed to Moblin. This includes Linpus, who will offer its Moblin V2 Linpus Linux Lite in two versions, one with a Linpus UI and one with Intel's UI. Canonical will release an "Ubuntu Moblin Remix", whilst Novell demoed its SUSE edition of Moblin Version 2 on Acer and MSI hardware at Computex. Xandros also demonstrated its "Xandros Moblin 2 solution" on an Asus Eee PC in at Computex. Read more
Intel and Novell have today announced a deal to push Moblin, the open source Linux platform designed for netbooks using the Intel Atom processor. As part of the deal, Novell will help to create a Moblin-based OS targeted for netbooks. It will also create an open lab in Taiwan to push Moblin adoption to the main netbook vendors i.e. Taiwanese based Asustek, Acer and MSI. The Novell distribution will be based on Moblin v2 for Netbooks.
If you remember, Moblin was originally created by Intel, but it recently handed over control to the Linux Foundation. The move was viewed as an attempt to attract more interest from netbook vendors who are currently steadfastly sticking with Windows XP. Judging from the Novell announcement, Intel still appears to be actively promoting the technology. Read more
March 30, 2009 at 6:03 pm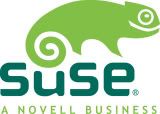 Novell has set up a dedicated research & development team to work on the development of Linux operating systems on netbooks. Novell Taiwan claims that the team will work in conjunction with Taiwanese netbook manufacturers to develop driver programs and design interfaces to support their hardware.
New netbook models featuring Novell's SUSE Linux operating systems are expected to be showcased at Computex Taipei in early June. The vendors that Novell is currently working with are the usual suspects, Acer, Asus, Micro-Star International (MSI) as well as other vendors. SUSE currently comes pre-installed on four netbooks. Lenovo's IdeaPad S10e, MSI Wind, First International Computer Inc.'s CW0A1 and the HP Mini 2140 netbook.
Whilst some may suspect that maybe some ARM-powered models with SUSE may be shown, Novell ruled this out. Markus Rex, senior vice president and general manager for open platform solutions at Novell, recently said: "There certainly is a lot of hype around ARM-based netbooks, [but] at the moment, we don't do anything on ARM-based devices."
Via Digitimes.