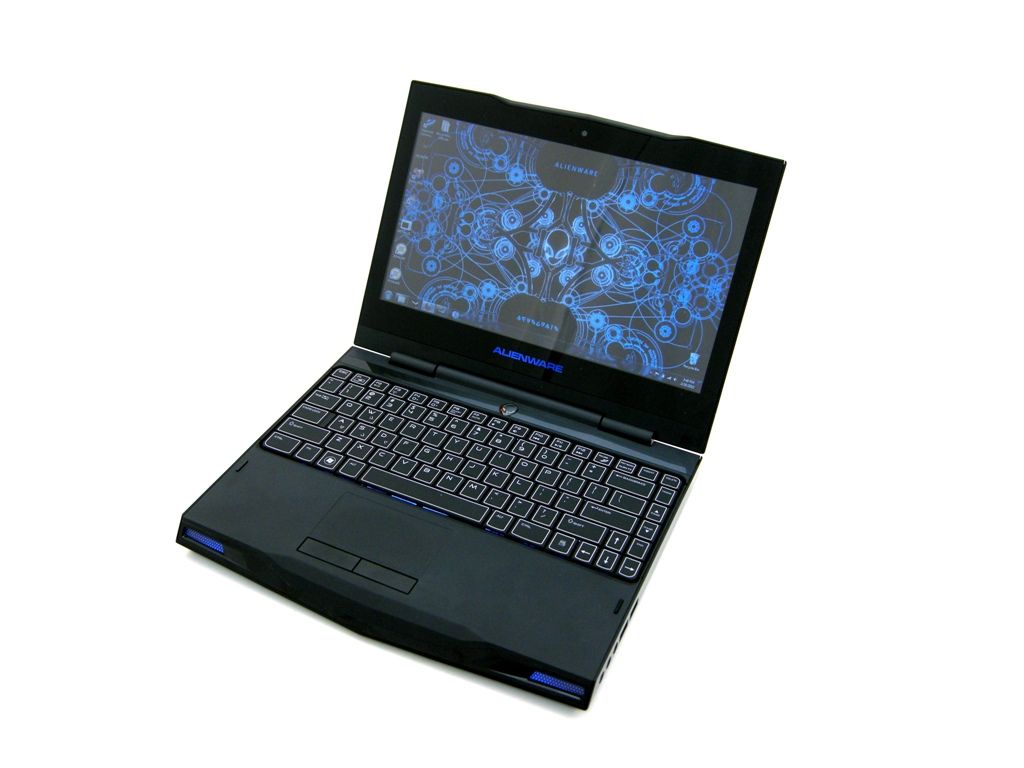 The original Alienware M11x came with basically two processor options, the 1.3GHz Pentium Dual-core SU7300 or 1.4GHz Intel Celeron SU4100. However, more recently, Dell revamped the M11x to feature the latest Core i5 and Core i7 processors, also bringing with it Nvidia's power-saving Optimus technology.
NotebookReview managed to get hold of two Alienware M11x models at E3, one with the 1.066GHz Core i5-520UM processor and another with the 1.2GHz Core i7-640UM. They ran a wPrime test and compared the results to the original M11x they reviewed that sported the 1.4GHz SU4100. As you'd expect the Core i7 and Core i5 was faster than the SU4100, however overclocking the SU4100 gave it second place at 51.15 seconds compared to 39.47seconds (lower is better) for the Core i7-640UM. However, both the Core i5 and i7 models are also overclockable. Check out the results after the jump. Read more
The Asus Eee PC 1201PN ION-powered netbook is now shipping at Amazon.com
. As of writing both the Black
(1201PN-PU17-BK) and Red
(1201PN-PU17-RD) models are in stock for $484. The Silver
model, however, is still at pre-order for the same price.
As a quick recap, the Eee PC 1201PN comes with a 12.1-inch (1366 x 768) display and is powered by a 1.66Ghz N450 Atom processor and next-generation ION. It is believed that this model does not come with Nvidia's Optimus technology, although we'll have to wait for official confirmation of this. Other specs include 2GB RAM, 250GB HDD (5400RPM), HDMI, W7 Home Premium, Wi-Fi (b/g/n) and a 0.3MP webcam.
Via Netbooked.
Computex is underway and we are expected to hear about a host of new devices from a number of Taiwanese companies including Asus, Acer and MSI. To kick things off, Asus is showing off the Asus Eee PC 1015N netbook. The 1015N is the company's first 10-inch next-generation netbook and will come with Nvidia's Optimus technology.
Judging by the pictures it comes with a matte (smudge-free) lid, matte display, chiclet keyboard, large touchpad with single rocker bar, HDMI, three USB ports and a 6-cell battery. You will only be able to upgrade the RAM as no access panel has been provided for the hard drive. Pricing is expected to be around the €400 mark when it launches in H2 2010. Other specs are unknown right now, but we'll update this post as soon as we have them. In the meantime, check out some pics after the break. Read more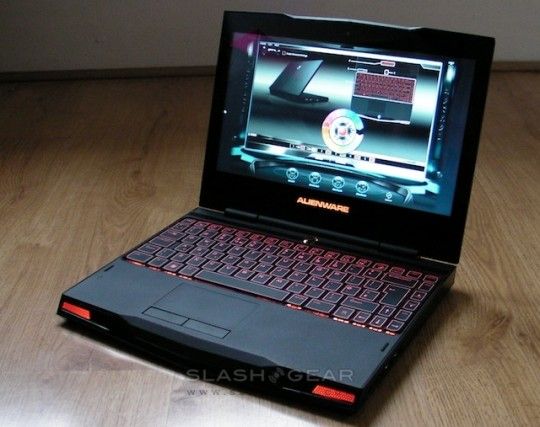 The 11.6-inch Alienware M11x gaming ultraportable behemoth will be getting an update next month that will include the latest Intel Core i3, i5 and i7 processors. Pearce Clune, Head of Dell's Consumer Operations for Middle East, Africa and Turkey, revealed so in a video interview with Shuffle Magazine.
This will be welcome by many, however personally I hope the M11x also gets Nvidia Optimus technology at the same time. The inclusion of the intelligent GPU switching tech should mean a longer run time. We'll keep you posted on developments, but in the mean time check out the video interview after the jump (the reveal is at 2:20). Read more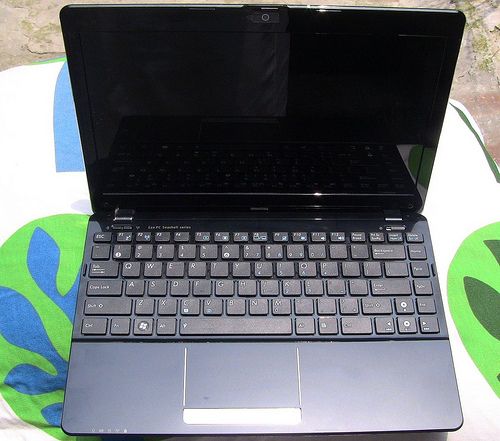 Asus' upcoming 12-inch flagship netbook, the Eee PC 1215N, is set to include a dual-core Pine Trail processor, next-generation ION as well as Nvidia Optimus technology. We knew that much already, but now NetbookNews has managed to get hold of a pre-production sample and spilled the beans on additional specs, benchmarks as well as a good look at the unit itself.
The Eee PC 1215N tested came with the 1.66GHz dual-core D510 Pine Trail processor that is normally found in nettops. It was initially thought that the netbook would come with the upcoming 1.5GHz N550 dual-core processor that would have had greater power efficiency, but maybe Asus have decided against waiting for the new chip. Read more
April 23, 2010 at 10:49 am
I'd park this firmly in rumour territory for now, but Pierre from Blogeee is reporting that Asus' upcoming Eee PC 1201PN netbook that comes with ION 2, will not be sporting Nvidia's Optimus power-saving technology.
His source for this news is Nvidia France, who has suggested that next-generation ION graphics is not synonymous with Optimus technology. If true, this is completely against my understanding of the next-gen ION part. ION 2 was presented to us as having embedded Optimus technology. At no point was it suggested that it is a feature that a manufacturer may or may not include. Read more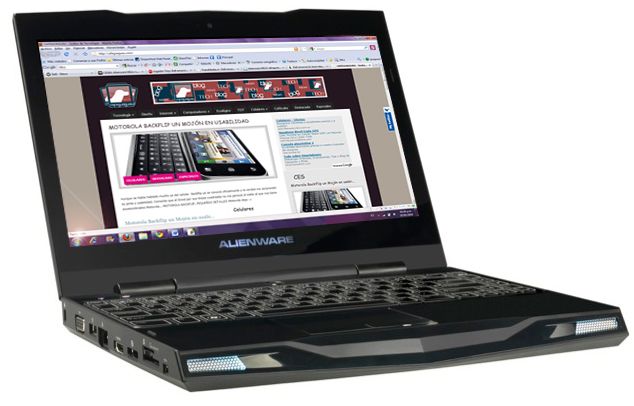 The Alienware M11x had an unfortunate launch timetable. Just as it was coming to the market we started to hear about Nvidia Optimus power-saving technology. Well it looks like Alienware won't be sitting back for too long, judging by some discussion over at the NotebookReview forums.
Member Darkhan, who is believed to have inside links with the company, has said that Nvidia Optimus and an Intel CPU refresh will hit the M11x in June/July. Good news if true, however I'd be a bit annoyed if I had just bought one, especially given the short timeframe before new models will appear.
Via Engadget.
After months of speculation, Nvidia has finally released details on the next generation of Nvidia ION graphics. There have been various rumours up until now including whether the new ION is a chipset or discrete solution, performance leaks and talk of two ION solutions. As with any kind of leak, the reality is that some of these rumours have been spot on whilst others have been off the mark.
We are big fans of Nvidia's original ION chipset, believing it makes a massive difference to a netbooks overall proposition. The ability to play flawless 1080p video, HD Flash as well as enabling casual gaming is a real game changer for those who demand a multimedia solution. In our view, next generation Nvidia ION builds on this further. Click through for full details on the new ION. Read more
February 27, 2010 at 5:31 pm
The Acer Aspire One 532G is the world's first 10-inch netbook to be armed with next generation Nvidia ION graphics. It was announced last week at the MWC show in Barcelona and we managed to get hands on with the device at a press event in London earlier this week.
The AAO 532G is expected to launch in late April/early May and will come in two configurations. The 1GB RAM/160GB HDD combo will cost £349, whilst a 2GB RAM/320GB HDD combo will cost £399. These prices are not set in stone and depending on exchange rates may end up costing another £30 more. However, Acer is keen not to price the higher end SKU above £400 if they can help it. Read more
February 24, 2010 at 8:30 pm
There are still many question marks over how Nvidia's next-generation ION will shape up. We reported recently that benchmarks for ION 2 might signal that performance may lag or be worse off than the original ION, something refuted by Nvidia. Now we are hearing from Fudzilla that Nvidia may in fact launch two ION chips, the slower one of which was benchmarked on the Acer Aspire One 532g netbook at MWC in Barcelona last week.
The slower ION will have less shaders than the current ION, whilst the faster version will have more and should be more powerful than the current ION chipset. They go on to say that Nvidia will not brand these chips ION 2 and will instead continue to brand it ION. Read more
February 15, 2010 at 12:00 pm
The Acer Aspire One 532G will be the first Pine Trail netbook to sport Nvidia ION 2 graphics along with Nvidia's Optimus power-saving technology. Details on the ION 2 implementation are still scant however we have been told it is a GeForce G218 part with dedicated 512MB memory.
The Aspire One 532G will be powered by a 1.66GHz N450 Atom processor, 2GB RAM, a 320GB HDD and a 10-inch high-resolution display. As you would expect it also comes with a HDMI out and optional 3G. Acer says that the netbook will have a 10-hour battery life, this falls to five hours if using ION 2 graphics constantly. Read more
February 9, 2010 at 3:15 pm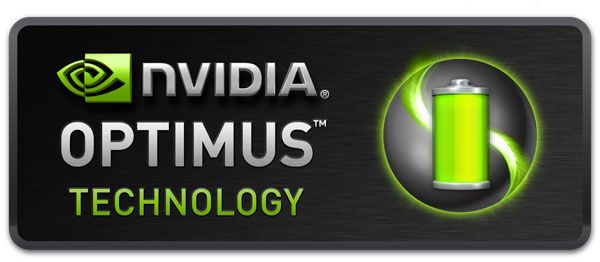 Nvidia has formally announced details regarding its Optimus technology that allows for seamless graphics switching on netbooks and laptops. We briefly talked about Optimus earlier with rumours that ION 2 may support this technology, but now that the NDA is lifted, there's a lot more detail on just how impressive this new technology is. We can also confirm that those earlier rumours are true, next-generation ION will have Optimus technology support.
It's worth emphasizing that Nvidia Optimus technology is different to the switchable graphics that you may be familiar with. Optimus is designed to be invisible, working in the background and automatically switching between integrated Intel graphics or Nvidia discrete graphics depending on the application used. No rebooting, logging out or closing apps is needed here. Read more
February 9, 2010 at 11:43 am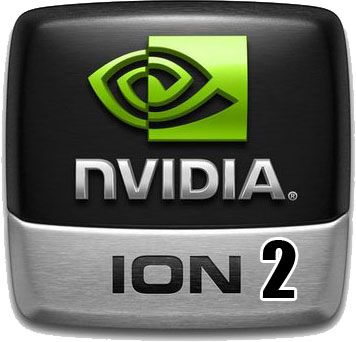 All fingers are pointing to the fact that Nvidia ION 2 will be a discrete graphics part, rather than a chipset as seen in the original Nvidia ION. One of the benefits of this is that it will support Nvidia Optimus technology according to Fudzilla. Optimus is a power saving technology, particularly useful for netbooks/laptops, as it can switch between both discrete and integrated graphics depending on the task at hand, ultimately extending battery life.
It differs from current switchable graphics technology as there is no manual selection, Optimus will automatically detect what kind of application is running (i.e. word processing or gaming) and switch between the GPUs with no input required from the user. Intel's Centrino 2 platform does have similar functionality although it only automatically detects when a laptop is running on AC or battery power, it doesn't work at the application level. Read more