February 22, 2010 at 8:07 am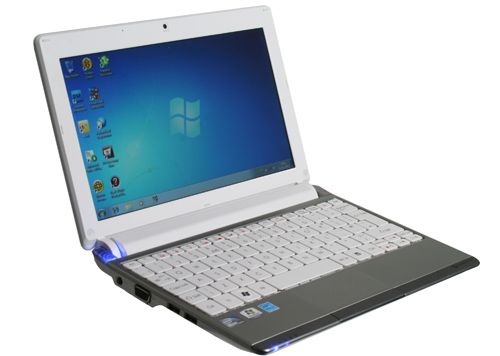 Packard Bell's dot S2 is their budget 10.1-inch Pine Trail netbook powered by a 1.66GHz N450 Atom, 1GB RAM, 250GB HDD and Windows 7 Starter. It also features a multi-gesture touchpad, Wi-Fi, webcam and Dolby Sound.
TrustedReviews took one for a spin and came away with some positive impressions, calling it "one of the better Pine Trail models so far." They really liked the chiclet keyboard and textured touchpad, whilst the glossy (1024 x 600) display and speakers were also of decent quality. Read more
November 25, 2009 at 8:43 am
Packard Bell is set to release a new 10.1-inch netbook called the dot S2. This model will be powered by Intel's upcoming N450 Pineview Atom processor, 1GB RAM, 160GB HDD and Windows 7. Given the Windows 7 support it's strange why Packard Bell hasn't opted for a higher capacity 250GB HDD.
Other features include a multi-touch touchpad, Wi-Fi, webcam and Dolby Sound. The Packard Bell dot S2 will be available in two colours, Night-sky Black and Cherry Red when it launches early next year. It's price is expected to fall between €250 to €300. Read more