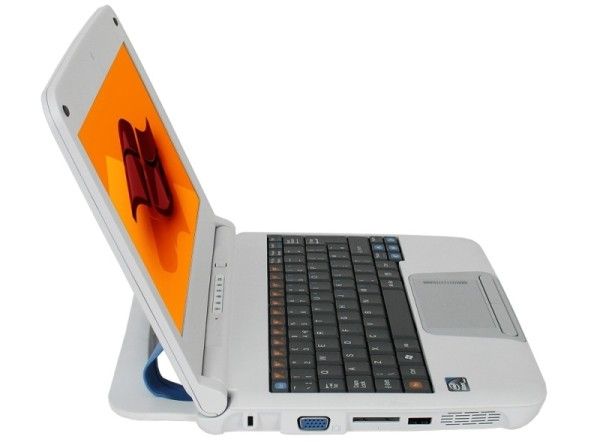 PeeWee has been making software and hardware targeted at kids for a while now. Following on from their Pivot Tablet laptop that came with a touchscreen, the company has announced the Power Laptop that follows the basic netbook form-factor aimed at kids.
It has a 10.1-inch (1024 x 600) display and is powered by a 1.66GHz N450 Atom processor, Intel GMA3150 graphics, Windows XP and a 160GB HDD. Other features include a 1.3MP webcam, 6-cell battery along with PeeWee security software. Read more
April 30, 2009 at 12:25 pm
In this technology driven world we live in, gaining computer skills at a young age is becoming more and more important. Whilst Intel would have you believe that netbooks may that ideal secondary computer for the kids, many of them are not kid-proof. To answer this problem, PeeWee PC has announced the Pivot Tablet Laptop targeted directly to kids.
The Pivot Tablet is aimed at kids aged between 3 and 10. According to PeeWee, the tablet is "durable, drop and spill resistant construction with a sturdy plastic case", so it should have no problems in taking some serious abuse. The laptop comes with a Walt Disney Windows XP Theme, ten different kiddie software programs as well as games suitable for pre-school to elementary school-aged children. Security is also of the utmost importance, giving parents control over how the PC is used, how long kids can browse the Internet and what sites can be viewed. Read more