August 31, 2009 at 1:46 pm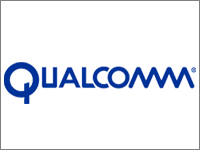 Over the weekend we learned that German bloggers are being targeted by German company Smartbook AG who says that the 'smartbook' term is trademarked by them. At the time, we weren't sure whether this trademark only applied to Germany but now we know that this is the case.
JKOnTheRun received a press release that says that the company that came up with the smartbook term as we know it, Qualcomm, has been hit with a restraining order. The order says that Qualcomm cannot use the 'smartbook' term in Germany or risk facing a €250k fine.
The smartbook term describes a family of devices that are based on ARM chips, are always connected to the internet and have all day battery life. Smartbook AG makes traditional notebooks. Excerpts of the press release are attached after the break. Read more
August 28, 2009 at 8:27 pm
Following on from the last humorous smartbook promo video, we've come across a couple of more that focus on the functionality aspect of smartbook devices. This includes the always-on environment and all day battery life.
We also get an idea of the type of devices that Qualcomm has in mind for the smartbook segment, this includes a number of tablet devices. Check out both vids after the break. Read more
August 25, 2009 at 3:48 pm
The CEO of Asustek, Jerry Shen, does not see a market for smartbook devices right now and has frozen plans for its own Qualcomm Snapdragon Eee PC using Android. The device was first spotted during Computex in June, but Asus has never confirmed plans for mass production.
"Currently, I still don't see a clear market for smartbooks," said Shen during an investors conference in Taipei. The reason why an Asus smartbook has been put on the back-burner is due to limited engineering resources according to PC World. This is despite the fact that manufacturing could be outsourced to Pegatron, who has already shown a number of smartbooks. Despite this, a number of smartbooks from other manufacturers are expected by the end of the year. Let's just hope it is as close to that $199 mark that has been muted for a while.
Via Engadget.
August 20, 2009 at 5:45 pm
Qualcomm is looking to push the new category of smartbook devices when they launch later this year. Part of this push will be educating the market on exactly what a smartbook is, especially against the number of different devices out there including netbooks, ultra-thins, notebooks, laptops etc.
A new viral video has been released to help on this education process for the masses. It highlights the smartbooks all day computing & social networking benefits. Check it out for yourself after the jump. Read more
August 3, 2009 at 4:36 pm
A number of manufacturers are preparing ARM-based smartbooks based on Snapdragon and Tegra processors to launch during the fourth quarter according to Taiwanese industry sources. Smartbooks are expected from the likes of netbook heavyweights such as Asus and Acer along with Mobinnova, Inventec and ODMs such as Foxconn, Pegatron and Compal.
These units will launch at a similar time to new netbooks using Intel's next-gen Pineview processors. However, the smartbooks are likely to be cheaper and smaller devices than netbooks. They are also more likely to be sold through contracts from telecom providers rather than on a standalone basis. Read more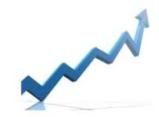 Netbook shipments are expected to reach 59 million units in 2013, a near five-fold increase compared to the 12.5 million units shipped in 2008 according to research group Semico. In 2013, the near 60 million netbooks will account for nearly 22 percent of the total mobile PC market.
The report also says that there will be a much wider array of processors powering future netbooks, Intel currently accounts for 90 percent of netbooks. It expects VIA to become more prominent as well as ARM-based chips from the likes of Qualcomm, Texas Instruments and Freescale. Read more
At the Computex show in Taiwan a few weeks back, an Asus Eee PC was snapped powered by a Qualcomm Snapdragon chip and running Android. What was interesting is that this Eee PC was demonstrated on the Qualcomm stand and no similar demo was made by Asus. We now have word as to why that was.
Jonney Shih, Asus Chairman, said that Asus had originally planned to showcase an Android-based Eee PC at Computex, but their feeling was that it still needed more work. Asus felt that more development time was needed with Android to make the most out of the netbook experience. Read more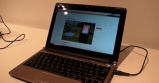 The smartbook moniker has only been created very recently, but judging by this year's Computex show, it is set to become a firm part of the portable gadget landscape. This time around it is ODM (Original Design Manufacturer) Compal's turn. They have demonstrated a smartbook device that is powered by a Qualcomm Snapdragon chip and running Google Android.
Asus has also shown an Eee PC running Android and powered by a Snapdragon chip, however it looks like they weren't ready to showcase this model themselves (the reveal was on the Qualcomm stand at the Computex show).
Compal has optimised the start-up interface and apparently further tweaks are on the way. The video shows just how quickly the internet browser loads pages. This smartbook is expected by the end of the year. Check out videos from TechVideoBlog and JKKMobile after the jump. Read more
Qualcomm already has a 1GHz Snapdragon processor that is found in the Toshiba TG01 smartphone along with the recently spotted Asus Eee PC prototype smartbook. Qualcomm has now announced a new 1.3GHz QSD8650A chipset that will use 30 percent less power than its 1GHz equivalent, whilst running 30 percent faster.
The low power draw is down to the 45nm manufacturing process, with the chip drawing just 10 milliwatts in standby. This chip will include integrated 3G connectivity, GPS, 3D graphics and HD video playback. Other features will include support for 1280 x 800 resolution displays, Bluetooth 2.1 and Wi-Fi.
This new chipset will sit between the 1GHz (QSD8×50 ) CPU and its 1.5GHz dual core offering (QSD8672). Read more
Asus has given hints in the past that it was considering releasing an Eee PC powered by a Qualcomm Snapdragon chip (based on ARM). It has now shown off a prototype a day before the Computex show is set to officially start.
This smartbook (note: not netbook) has a fanless design given the very low power consumption. The prototype runs on a 1GHz Snapdragon chip and is capable of HD 720p video. The chip also has embedded 3G and GPS. This allows for an "always connected" experience, very similar to a mobile phone. Read more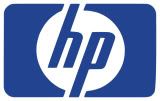 Whilst this shouldn't be too much of a surprise to many people, Hewlett-Packard is considering the use of ARM-based processors in upcoming netbooks. ARM processors from the likes of Qualcomm and Freescale are set to be used in smartbook devices from the end of this year and a number of manufacturers are considering its use in their netbook lines.
"We look at ARM quite a bit. The mini category is one that plays closely to ARM," said Todd Bradley who oversees the PC unit. ARM produces chip designs and then licenses them to other companies such as Qualcomm, Texas Instruments and Freescale. These chips are found in many mobile phones, iPods, video-game consoles and even cameras.
Companies such as Acer and Asustek are already rumoured to be working on Snapdragon products. Qualcomm hasn't said whether the products are netbooks or smaller mobile devices. I would imagine that HP are looking to compliment their existing lines with these new chips are perhaps to enter the smartbook segment themselves.
Qualcomm has formally announced that it will release a new class of gadget called smartbooks, which are powered using its Snapdragon chipset. As the name suggests, smartbooks will fit somewhere between the traditional netbook form-factor and a smartphone.
Qualcomm's 1GHz Snapdragon processor offers the brains and connectivity (both Wi-Fi and cellular 3G, not to mention GPS and Bluetooth) for a smartbook on a single chip, allowing for smaller devices. The device that will be always connected via 3G and boast significantly better battery times than seen in most netbooks. These devices will run Linux or a mobile operating system and last eight to 10 hours on a single battery charge. Whilst most netbooks include Wi-Fi connectivity, 3G or GPS integration is very much an option, if it exists at all. Read more
April 25, 2009 at 11:38 am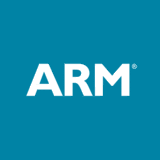 ARM is looking to be the leader when it comes to netbooks priced in the sub-$200 price range. ARM's Director of Mobile Computing. Bob Morris, believes that its chips could even usher an era of netbooks for as low as $110. This would place them in "impulse buy" territory, he believes, rather than one that needs considerable thought.
Morris also said that he expects to see five or six such ARM netbooks from "several major OEMs" coming out around August or September, just in time for the Christmas shopping season. Asked to describe what an ARM–powered netbook will look like , Morris talked of something similar to a portable DVD player with enough battery life to watch three entire HD films, back to back. Read more
April 14, 2009 at 6:14 pm
There has been much talk of how ARM processors are set to change the netbook landscape when they start to appear in netbooks by the end of this year. ARM netbooks would have the advantage of being up to ten times more power efficient than their x86 equivalents as well as being designed for 24/7 wireless connectivity. However, the first wave of netbooks may be underpowered according to engineers who are currently working on ARM netbook prototypes.
One issue that engineers have encountered is that Adobe Flash does not yet run natively on the ARM processor. The ARM platforms support for web video will be critical to its success. ARM and Adobe did announce that it will deliver a version of Flash 10 optimised for ARM devices at some point during 2009, although nothing has materialised so far. Another problem is that a number of web video sites are moving from Flash to the H.264 codec. Whilst ARM does support the codec, significant work will be required on the wrapper to make sure H.264 web videos can be played smoothly. Read more
April 7, 2009 at 10:24 am
According to Qualcomm CEO Paul Jacobs, netbooks could soon dominate the PC market, outselling larger notebooks. Jacobs did not want to speculate on when exactly netbooks would overtake notebooks, but in an interview with Bloomberg, he said it would happen "relatively quickly".
Now Qualcomm has a vested interest in seeing netbooks succeed, so I would take the comments with a pinch of salt. It is looking to push its Snapdragon platform to netbooks in competition with Intel's Atom CPU. There is no doubt that netbook growth is seeing huge growth compared to netbooks. DisplaySearch released a report recently that forecast netbook growth of 66 percent in 2009 compared to just 3 percent for notebooks. However, netbook shipments in 2009 are only expected to be 27 million units, much lower than that expected for notebooks at 133 million units. That gap won't close that quickly in our view.