April 8, 2010 at 11:20 am
Samsung is following up its Corby-branded N150 netbooks by providing a number of matching accessories. It has announced Pink, Black, White and Yellow coloured netbook pouches and a Corby mouse that is manufactured by Belkin.
The polyurethane laptop pouch is available in two sizes (10.1 and 11.6-inches) so I imagine even if you haven't got a Corby coloured netbook / ultra-thin you could always use the pouch with your existing netbook as some kind of fashion statement. It looks like it will be exclusive to Korea for now though.
Via Akihabara News.
March 24, 2010 at 10:14 am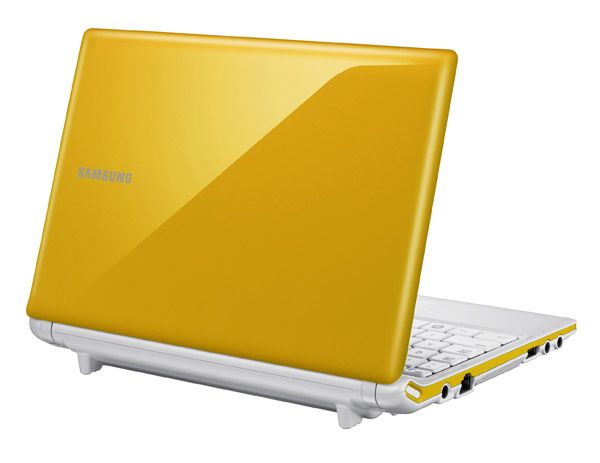 The Samsung N150 netbook that we've already seen is set to come in a number of colourful hues as part of its Corby line-up. This design sports a white base and coloured lid (similar in some ways to the new Dell Mini 10).
The yellow and red netbooks have been pictured and caught on video, although other colours are expected and include Bermuda Blue, Caribbean Yellow and Flamingo Pink. The specs of the N150 remain the same in the new Corby edition. Check out a quick hands-on video after the break. Read more