December 3, 2009 at 12:24 pm
The 10-inch Samsung N140 netbook is the latest incarnation of the best-selling NC10 model. Laptop Mag has published its review of the N140 and it seems to have done the NC10 proud in most respects. However, it is let down by battery life, at least when compared to the competition.
The Samsung N140 lasted for six hours and thirty-two minutes on its 6-cell 5200mAh battery, higher than the average of 5h:21m. Whilst this is certainly respectable, competing models are now starting to deliver significantly higher battery lives. Even the company's older N110 netbook offered an extra hour of battery life, although it is using a higher capacity 5900mAh battery.
Other (minor) negative points include a glossy lid that is a fingerprint magnet, the touchpad buttons are narrow in use and SD cards stick out from the slot. Apart from that however, the Samsung N140 wins points for its class-leading keyboard, bright matte display, large touchpad, SRS audio, Windows 7, fast CPU and value price point at $399. Click here to check out the full review.
November 22, 2009 at 2:32 pm
The Asus Eee PC 1005HR netbook is pretty much identical to the 1005HA Seashell apart from one key fact, it has a high-resolution 1366 x 768 pixel 10.1-inch display. This compares to the 1024 x 600 resolution found on the 1005HA display. It's only available in Japan right now and Peter from Netbooked has shot an unboxing video.
He also unboxed the Samsung N140 netbook and liked the keyboard, matte display and lightweight chassis. The N140 is similar to the N130, but has a higher capacity battery and stereo speakers. You can check out both videos after the jump. Read more
October 9, 2009 at 9:20 pm
The Samsung N130 10-inch netbook has already been on sale for a while in the UK. However, it is only just appearing in the US. Amazon.com
has it on sale for $351, although Buy.com is cheaper at $329 – both have free shipping. The product page for the Samsung N130 is also live on the US site.
The N130 is a pretty normal netbook and has a 10.1-inch (1024 x 600) display, 1.6GHz N270 Atom and GMA 950 graphics. It also comes with 1GB RAM and a 160GB HDD. Other features include a 0.3MP webcam, Wi-Fi (Draft-N) and 6-cell (4000mAh) battery. There's no sign of the Samsung N140 right now, but it is expected to appear later this month. The N140 is similar to the N130, but has a higher capacity battery and stereo speakers.
Via Netbooked.
September 3, 2009 at 1:01 pm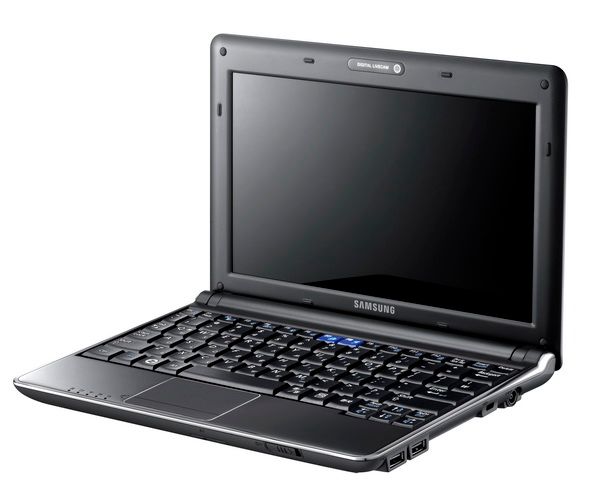 Samsung has officially announced two new entries to its 'N' netbook series. Both 10.1-inch models have very similar in specifications and looks. The official product page for the N130 & N140 is now live on the Samsung UK website. The manuals for both are also available (N130 here and N140 here).
The UK SKUs are both powered by the 1.6GHz N270 Atom processor and 945GSE chipset, and come with 1GB RAM and a 160GB HDD. They have 10.1-inch (1024 x 600) matte displays and feature Wi-Fi (including Draft-N), webcam, 3-in-1 card reader, three USB ports and 6-cell batteries. Read more