March 17, 2010 at 8:08 am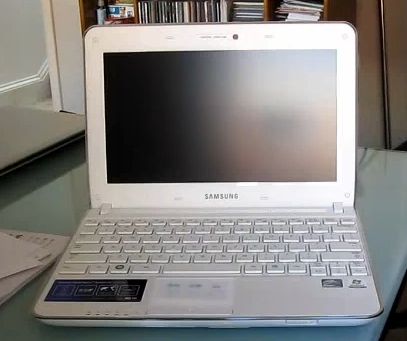 The Samsung N210 is one the company's premium Pine Trail netbooks. The 10-inch (1024 x 600) netbook is similar to the N220 but lacks the subwoofer, two-tone lid and the Broadcom Crystal HD media accelerator (only in UK machines).
Brad from Liliputing has unboxed the Samsung N210 and seemed to like the fingerprint-proof lid design, despite the glossy finish. It also comes with a chiclet keyboard and matte display. The touchpad looks similar as those used in older models. Check out the unboxing video after the jump. Read more
February 23, 2010 at 8:42 am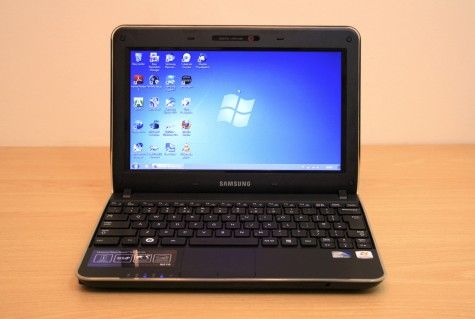 The Samsung N210 netbook has seen its first review courtesy of Matt from NetbookReviews.net. The netbook is one of four Pine Trail netbooks from Samsung. Whilst the specs don't stand out (N450 Atom CPU, 1GB RAM, 250GB HDD and Windows 7 Starter), you do get Samsung's fabled build quality, comfortable chiclet keyboard and an 11-hour battery life.
We struggled to tell how the N210 differed from the N220 at first, but we now we know the N220 has a two-tone lid (red/black and green/black) as well as an integrated subwoofer, which accounts for the small price premium. Matt liked the non-glossy display and large multitouch trackpad. He didn't formally test the 6-cell 5900 mAh battery but found that the quoted 11 hour runtime was probably a "fair estimation." Click here for the full review.
February 1, 2010 at 10:39 pm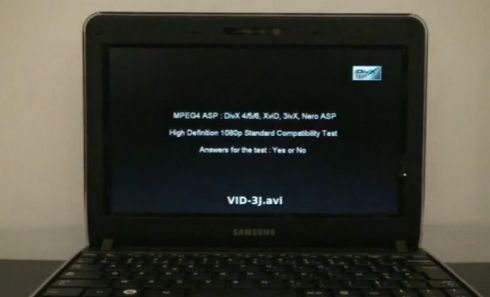 Jolicloud has already demonstrated 1080p HD video on netbooks running on Intel's Diamondville processors (N270 & N280), but now it has also announced 1080p support of Intel's new Pine Trail processors (N450 Atom). No external decoder (like the Broadcom Crystal HD) is needed and most codecs should work. Liliputing says that only 1080p H.264 content will not work.
This new update is expected to go live in the next couple of weeks and will also bring with it support for Nvidia ION, Intel GMA 500 graphics as well as the VIA C7-M. Until then, check out a demo of 1080p video content playing through Jolicloud on a Samsung N210 netbook. Read more
January 16, 2010 at 11:57 am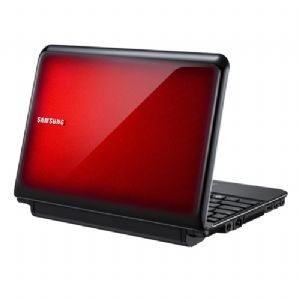 Samsung's N210 and N220 Pine Trail netbooks are now available in the UK via a number of different retailers. Amazon UK
doesn't have them in stock but has listed them as being "usually dispatched within 1 to 3 months". However, a number of other e-tailers have them listed in stock including CCL Computers and Laptops Direct. CCL has the cheapest prices with the N210 listed for £307.63 and N220 for £318.10.
The 10.1-inch (1024 x 600) Pine Trail netbooks will have an 11-hour battery life and come with the N450 Atom CPU, 1GB RAM, 250GB HDD and Windows 7 Starter. Other features include chiclet keyboard, Wi-Fi (b/g/n) and webcam. Read more
January 4, 2010 at 8:34 am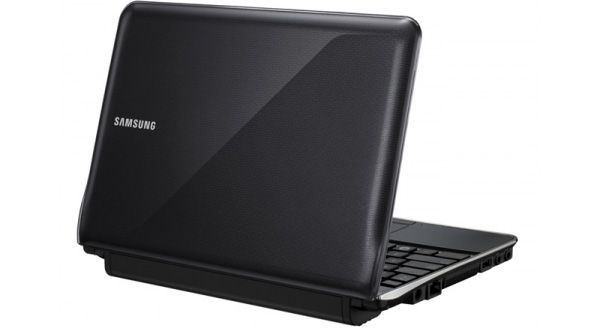 Samsung has officially confirmed its Intel Pine Trail netbook line-up. It will launch four new netbooks under the model names N210, N220, N150 and NB30. Whilst detailed specifications and pricing is still not available, Samsung says that all four models will be available across all territories in early January.
The netbooks will feature a 10.1-inch LED anti-reflective display powered by a 1.66GHz N450 Pineview Atom processor. The designs of the new netbooks don't look radically different from what we're accustomed to. They all sport a scratch-resistant lid and webcam. Read more