June 14, 2010 at 11:45 am
Some more details on the 7-inch tablet from Samsung that was leaked a few weeks back has come to the fore. First of all, it looks like the tablet has seen a name change from Galaxy Tab to Galaxy Tape and we also have the first details on specs.
The Samsung Galaxy Tape will have a 7-inch Super AMOLED display powered by a 1.2GHz A8 processor. It will come with 16GB internal storage and if that's not enough there'll also be a microSD card slot. The tablet will run Android 2.2 (Froyo) that has been skinned with Samsung's Touchwiz 3.0 user interface. It will come with a 4000mAh battery. The tablet is expected to release in September.
Via Tinhte.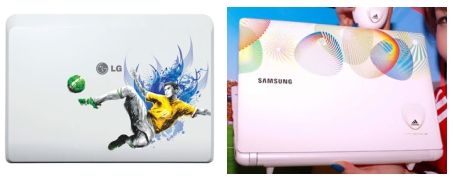 Two new football special edition netbooks have been announced, no doubt with the upcoming Football World Cup in mind. First of all we have the Samsung N150 Adidas that is powered by a 1.66GHz N450 Atom processor and sports a 10.1-inch (1024 x 600) display. Other features include Bluetooth 3.0.
LG also has the X140 World Cup Edition netbook that has a 10-inch (1024 x 600 or 1366 x 768) display and is powered by either a N450 or N470 Atom processor. It comes with a World Cup logo on the lid and is available in black, white and pink.
Via Netbook News.it and Netbooked.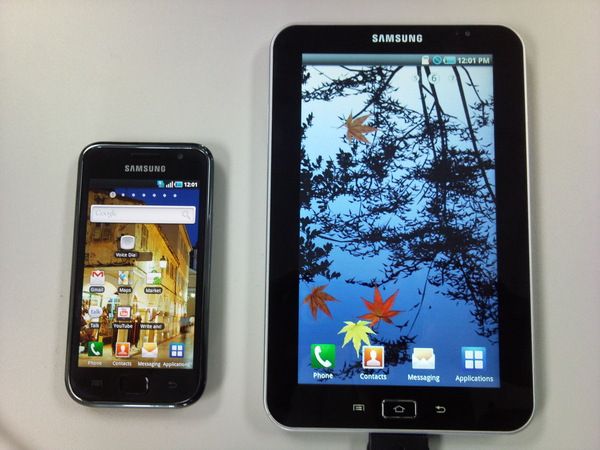 Samsung is rumoured to launch at least three Android-powered tablet devices by the end of the year. The first will have a 7-inch screen with the nickname sPad, an 8-inch model will land in October whilst a 10-inch model is expected in December.
These rumours have gained further credence following Samsung South Africa's official twitter channel leaking an image of the 'Galaxy Tab' tablet. This is a 7-inch model and has a high-resolution TFT screen. It also has a 3.5mm jack at the top. They also confirmed it will be Android powered and run its TouchWiz UI. Click through for a larger image. Read more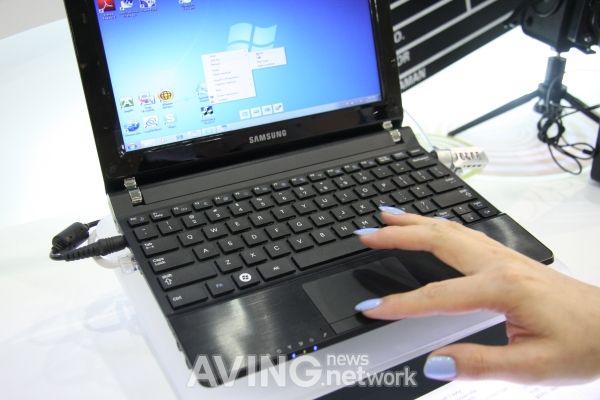 Samsung unveiled a new netbook at the World IT Show 2010 that is expected to launch next month. AVING were on hand to take plenty of pics, but there doesn't seem too much to get excited about, at least spec-wise. The Samsung N230 (NT-N230-JP51B) is a 10.1-inch (1024 x 600) netbook, powered by a 1.66Ghz N450 Atom processor, 1GB RAM, 160GB HDD and Windows 7 Starter operating system.
However, it does come with a refreshed design. This includes a a glossy lid, faux-aluminium palm rest, chrome hinges and a rimless chiclet keyboard. It is difficult to tell from the pictures whether the display is matte or glossy, but you can check them out after the break. Read more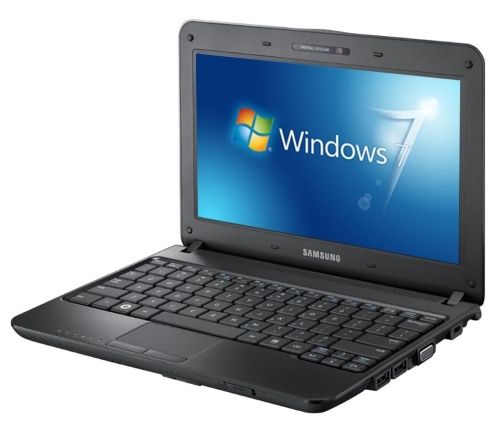 Every once in a while netbook manufacturers tweak existing models with slight changes in specs. Today we've got two such cases. First off, the Asus Eee PC 1008P-KR M is similar to the other Karim Rashid model but comes with lower specs along with a lower price tag. This particular model comes with 1GB RAM, 250GB HDD and Windows 7 Starter and costs $439.08
at Amazon.com.
Samsung has also announced the NB30 Pro. This rugged netbook is targeted to business professionals, hence the inclusion of Windows 7 Professional and an extra 1GB of RAM (2GB total). Other features remain the same and you still get the rugged design including HDD protection, carry handle and spill-resistant keyboard.
Update: Another one for the list. The Dell Mini 11z has been updated to include dedicated left/right mouse buttons, rather than the integrated solution it used before. Click here for more info.
It's becoming trickier keeping up to date with all the tablet news given how everyone seems to be launching one these days. Today's roundup brings news of three new tablets. Samsung is rumoured to be launching the S-Pad tablet that sports a 7-inch Super AMOLED display and the Android OS. It will include access to Samsung's own app store and come with a USB dock. There are no pricing details although it's expected to launch on contract from SK Telecom with a subsidised contract.
Aigo is planning a similarly sized 7-inch tablet that will also run Android 2.1, but will be powered by the Nvidia Tegra 2 chipset. It comes with a 1GHz ARM Cortex-A9 processor, 512MB RAM, and 4-32GB of internal storage. It also features an HDMI port, an accelerometer, ambient light sensor, 3120mAh battery and card reader. Read more
April 15, 2010 at 11:08 am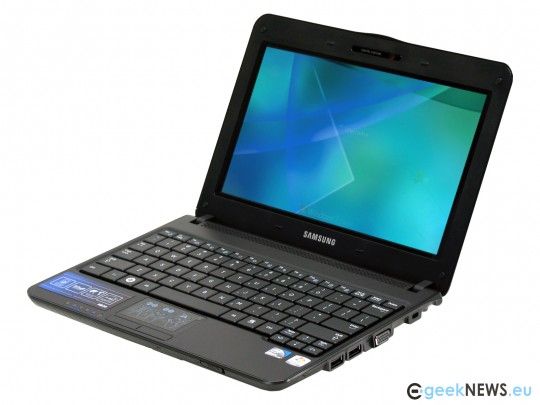 The Samsung NB30 Touch was officially launched in Italy yesterday. It is similar in most respects to the rugged NB30 netbook but comes with a 10-inch touchscreen display. GeekNews have reviewed a pre-production NB30 Touch already and liked what they saw.
It's nice to see the netbook sport a matte display, that should hopefully make fingerprint marks less of an issue compared to a glossy touchscreen. It's also worth noting that it comes with a multitouch capacitive display, something we weren't sure of on its official announcement. Performance from the 1.66GHz N450 Atom processor was fine along with the response of the screen. Read more
April 14, 2010 at 8:22 am
Rumours surfaced a while back over a touchscreen enabled version of the rugged Samsung NB30 netbook. Well it looks like this model has seen its official launch in Italy. The Samsung NB30 Touch (NB30-JT01IT) is the same in all other respects compared to the original NB30 and costs €399.
The NB30 Touch only comes with Windows 7 Starter, so you won't benefit from the full touch experience you get with W7HP. The type of touchscreen (resistive/capacitive) is also not mentioned, although I expect it's the former. Other features remain including its rubberised chassis, hard-disk protection and an anti-spill keyboard. Click through for the specs. Read more
April 8, 2010 at 11:20 am
Samsung is following up its Corby-branded N150 netbooks by providing a number of matching accessories. It has announced Pink, Black, White and Yellow coloured netbook pouches and a Corby mouse that is manufactured by Belkin.
The polyurethane laptop pouch is available in two sizes (10.1 and 11.6-inches) so I imagine even if you haven't got a Corby coloured netbook / ultra-thin you could always use the pouch with your existing netbook as some kind of fashion statement. It looks like it will be exclusive to Korea for now though.
Via Akihabara News.
April 5, 2010 at 10:24 am
VIA officially announced its VX900 multimedia chipset just a few weeks back and now we are starting to hear the first rumours over who will use it. According to DNAIndia, Lenovo and Samsung are both in a race to launch the first VX900-powered netbook and are targeting a launch for June this year.
"Three manufacturers have so far launched models sporting Congo are Lenovo, MSI and Asus while Lenovo and Samsung are expected to launch the first VX900-based netbooks by June this year," reports DNAIndia. Read more
March 24, 2010 at 10:14 am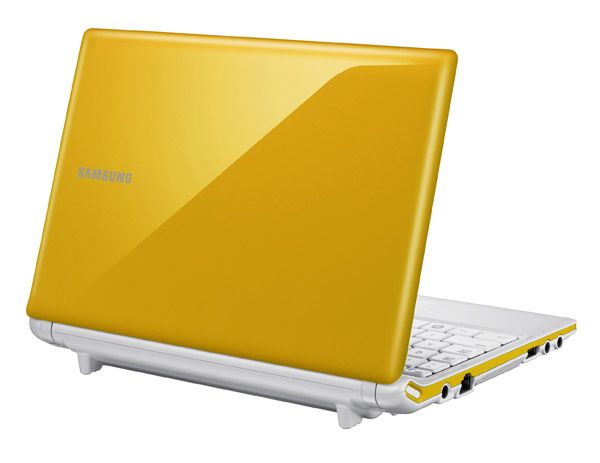 The Samsung N150 netbook that we've already seen is set to come in a number of colourful hues as part of its Corby line-up. This design sports a white base and coloured lid (similar in some ways to the new Dell Mini 10).
The yellow and red netbooks have been pictured and caught on video, although other colours are expected and include Bermuda Blue, Caribbean Yellow and Flamingo Pink. The specs of the N150 remain the same in the new Corby edition. Check out a quick hands-on video after the break. Read more
March 17, 2010 at 8:08 am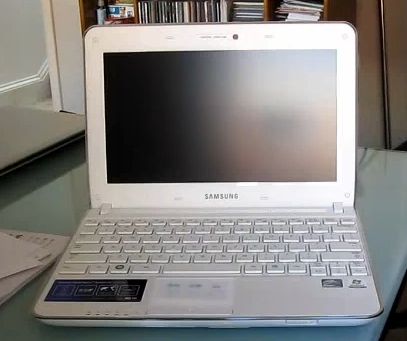 The Samsung N210 is one the company's premium Pine Trail netbooks. The 10-inch (1024 x 600) netbook is similar to the N220 but lacks the subwoofer, two-tone lid and the Broadcom Crystal HD media accelerator (only in UK machines).
Brad from Liliputing has unboxed the Samsung N210 and seemed to like the fingerprint-proof lid design, despite the glossy finish. It also comes with a chiclet keyboard and matte display. The touchpad looks similar as those used in older models. Check out the unboxing video after the jump. Read more
March 16, 2010 at 10:24 am
Samsung is planning to launch its own slate tablet device in the second half of 2010 according Philip Newton, director of Samsung Australia's IT division. In a dig towards the Apple iPad, Newton says that this tablet will have enough processing power to be a "primary device" for most people along with desktop docking.
"The problems I see with the iPad are its processing power and (lack of) connectivity to a certain extent" said Newton. "I do feel that that slate-type platform has legs but I think the legs need to be far more powerful, for example an Atom-based product which has far greater flexibility, not to mention inputs and outputs. This has more potential than an iPad." Read more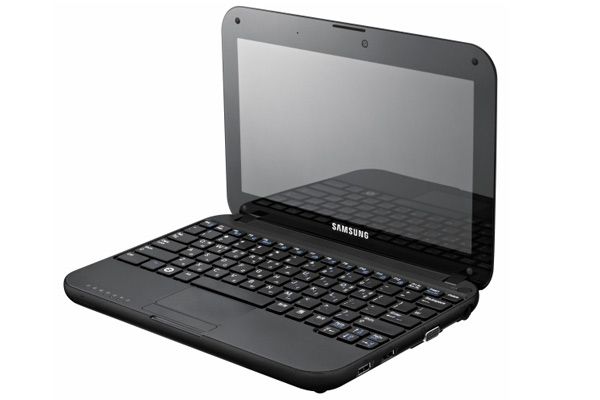 The Samsung Go N310 was one of the more striking netbook designs from Samsung with its bold coloured lid, large embossed Samsung logo, flush glossy display and chiclet keyboard. Samsung is set to launch a Pine Trail update with the Samsung Go N315 according to the official Samsung US site.
The Samsung Go N315 has a 10.1-inch (1024 x 600) matte display powered by a 1.66GHz N450 Atom Pineview processor, 1GB RAM, 250GB HDD and Windows 7 Starter. Other features include a 1.3MP webcam, Wi-Fi (b/g/n), three USB ports and a 4-cell battery good for 4.5 hours of runtime. It also comes with The New York Times newsreader application. Amazon
already has pre-orders up for $429. Check out the full list of specs after the jump. Read more
This is a strange one. Apparently, the UK version of the Samsung N220 netbook ships with a Broadcom Crystal HD media accelerator card, enabling 1080p video playback out of the box. Up until now, the only perceived difference between the N220 and N210 was that the N220 came with a two-tone coloured lid and subwoofer.
What is strange is that there is no mention of this inclusion anywhere on the Samsung site or retailer listings. Given that this is quite a marketable bullet point, it's difficult to understand why Samsung didn't want to sing 1080p compatibility from the rooftops, unless it is a very late addition. This only appears to be on the UK version, although we'd love to hear if any other Samsung N220's have the Broadcom Crystal HD card elsewhere in the world. Check out some photos of the "HD Playback" sticker after the break. Read more