April 15, 2009 at 2:10 pm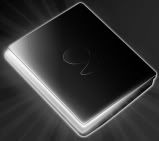 Sharp is set to launch a netbook from its Mebius line-up in Japan next week. There is little other information right now, however based on their catchphrase – "You have changed, Change Mebius" and their mini word games that involves the user to write, it might be a touchscreen feature included in their series of notebooks.
Sharp Japan is allowing 100 lucky applicants to preview the netbook. The application starts from 14 April to 13 May 2009, after which the lucky 100 subscribers chosen will get to preview for 90 days before returning the preview hardware.
The netbook will be sold under Sharp's Mebius notebook brand. At the moment it is unknown whether this will only be for the Japanese market, or whether a global release is planned. More details as we have it.
Via Akihabara News.