Qualcomm already has a 1GHz Snapdragon processor that is found in the Toshiba TG01 smartphone along with the recently spotted Asus Eee PC prototype smartbook. Qualcomm has now announced a new 1.3GHz QSD8650A chipset that will use 30 percent less power than its 1GHz equivalent, whilst running 30 percent faster.
The low power draw is down to the 45nm manufacturing process, with the chip drawing just 10 milliwatts in standby. This chip will include integrated 3G connectivity, GPS, 3D graphics and HD video playback. Other features will include support for 1280 x 800 resolution displays, Bluetooth 2.1 and Wi-Fi.
This new chipset will sit between the 1GHz (QSD8x50 ) CPU and its 1.5GHz dual core offering (QSD8672). Read more
Asus has given hints in the past that it was considering releasing an Eee PC powered by a Qualcomm Snapdragon chip (based on ARM). It has now shown off a prototype a day before the Computex show is set to officially start.
This smartbook (note: not netbook) has a fanless design given the very low power consumption. The prototype runs on a 1GHz Snapdragon chip and is capable of HD 720p video. The chip also has embedded 3G and GPS. This allows for an "always connected" experience, very similar to a mobile phone. Read more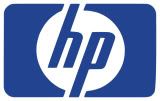 Whilst this shouldn't be too much of a surprise to many people, Hewlett-Packard is considering the use of ARM-based processors in upcoming netbooks. ARM processors from the likes of Qualcomm and Freescale are set to be used in smartbook devices from the end of this year and a number of manufacturers are considering its use in their netbook lines.
"We look at ARM quite a bit. The mini category is one that plays closely to ARM," said Todd Bradley who oversees the PC unit. ARM produces chip designs and then licenses them to other companies such as Qualcomm, Texas Instruments and Freescale. These chips are found in many mobile phones, iPods, video-game consoles and even cameras.
Companies such as Acer and Asustek are already rumoured to be working on Snapdragon products. Qualcomm hasn't said whether the products are netbooks or smaller mobile devices. I would imagine that HP are looking to compliment their existing lines with these new chips are perhaps to enter the smartbook segment themselves.
Qualcomm has formally announced that it will release a new class of gadget called smartbooks, which are powered using its Snapdragon chipset. As the name suggests, smartbooks will fit somewhere between the traditional netbook form-factor and a smartphone.
Qualcomm's 1GHz Snapdragon processor offers the brains and connectivity (both Wi-Fi and cellular 3G, not to mention GPS and Bluetooth) for a smartbook on a single chip, allowing for smaller devices. The device that will be always connected via 3G and boast significantly better battery times than seen in most netbooks. These devices will run Linux or a mobile operating system and last eight to 10 hours on a single battery charge. Whilst most netbooks include Wi-Fi connectivity, 3G or GPS integration is very much an option, if it exists at all. Read more
April 25, 2009 at 11:38 am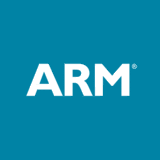 ARM is looking to be the leader when it comes to netbooks priced in the sub-$200 price range. ARM's Director of Mobile Computing. Bob Morris, believes that its chips could even usher an era of netbooks for as low as $110. This would place them in "impulse buy" territory, he believes, rather than one that needs considerable thought.
Morris also said that he expects to see five or six such ARM netbooks from "several major OEMs" coming out around August or September, just in time for the Christmas shopping season. Asked to describe what an ARM–powered netbook will look like , Morris talked of something similar to a portable DVD player with enough battery life to watch three entire HD films, back to back. Read more
April 7, 2009 at 10:24 am
According to Qualcomm CEO Paul Jacobs, netbooks could soon dominate the PC market, outselling larger notebooks. Jacobs did not want to speculate on when exactly netbooks would overtake notebooks, but in an interview with Bloomberg, he said it would happen "relatively quickly".
Now Qualcomm has a vested interest in seeing netbooks succeed, so I would take the comments with a pinch of salt. It is looking to push its Snapdragon platform to netbooks in competition with Intel's Atom CPU. There is no doubt that netbook growth is seeing huge growth compared to netbooks. DisplaySearch released a report recently that forecast netbook growth of 66 percent in 2009 compared to just 3 percent for notebooks. However, netbook shipments in 2009 are only expected to be 27 million units, much lower than that expected for notebooks at 133 million units. That gap won't close that quickly in our view.
March 31, 2009 at 10:09 pm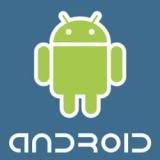 HP is trialling the use of the Google Android operating system on some of its netbooks according to a WSJ report. It suggests that HP has been running tests using Google Android for evaluation purposes, but is undecided as to whether it will bring an Android netbook to the market. This confirmation apparently comes from Satjiv Chahil, a vice president of HP's PC division.
Details are scarce, but the obvious reasons to switch to Android would be lower price and higher performance. Switching to Android could eliminate most or all of the OS license cost for each netbook. Android, based around a Linux kernel, is written in Java and was originally designed for smartphones. So far, only HTC has released an Android-based smart phone, but Motorola has models on the way, and Dell is said to be considering one.
We have already heard rumours that Asus is considering Android for upcoming netbooks, possibly with a Qualcomm Snapdragon chip? A move by HP to adopt Android may also see it adopt an ARM-based processor. Earlier this month, we heard how Google was pushing Android netbooks by setting up a team in Taiwan, home to some of the biggest netbook vendors like Acer and Asus.
March 26, 2009 at 6:07 pm
A recent video highlighting some ARM-based Qualcomm products at the recent Mobile World Congress had a hidden surprise towards the end. The video appears to show the first hands-on of Wistron's FirstBook, a 3G-enabled netbook powered by the Qualcomm Snapdragon chipset. It is the Snapdragon chipset that Asus is apparently considering in future Eee PCs.
The Linux based netbook looks quite attractive and has more than a resemblance to the Sony Vaio P form-factor with its widescreen display. It appears to be extremely light and thin for a netbook. A 3G demonstration was made by surfing the net which showed it had a good response time. No specifications of the unit are known at this point, although it is rumoured to have an 11.1-inch display.
The unit may just be a concept, but given that it was demonstrated along with Toshiba's upcoming TG01 smartphone, we hope it will become a commercial reality at some point. Interestingly, we already know that a Wistron netbook with Qualcomm Snapdragon CPU is due to appear at Computex Taipei in June. We'll hopefully have further details on the FirstBook then, if not before. Check out the action in the video after the break. The FirstBook is spotted from 2 minutes 33 seconds onwards. Well worth a look. Read more
March 14, 2009 at 2:03 pm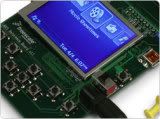 At least two ARM-powered netbooks are expected to appear at Computex Taipei according to Digitimes. One netbook due to appear will be manufactured by Pegatron Technology and equipped with Freescale's i.MX51 CPU (ARM Coretex A8) whilst the other will be manufactured by Wistron equipped with a Qualcomm Snapdragon CPU.
ARM's Chief Executive has already revealed that he expects ten ARM-powered netbooks to launch in 2009, therefore the Computex launch fits in with this timescale. Others are likely to follow suit, we already know that Asustek is considering future Eee PCs equipped with the Qualcomm Snapdragon chip. MSI has also expressed interest in developing for the Nvidia Tegra system-on-chip platform too. Computex takes place between 2 – 6 June 2009.
March 11, 2009 at 5:08 pm
An Android-powered Asus Eee PC was originally muted for release by the end of this year. However, it seems that a commercial release may happen much sooner. Eric Chen, head of Asus Europe, announced at CeBIT last week that its engineers will be ready to present a working Android-powered Eee PC much sooner than expected.
Asus engineers have been experimenting with how to adapt the Android OS, which is currently optimised for touchscreen smartphones, to a much larger netbook display. Asus will formally present the results of this experiment in a couple of month's time according to Mobinaute. Specifications for such a netbook are unknown, although the news corroborates last week's story that Asus is considering using Qualcomm Snapdragon chips in upcoming Eee models. Watch this space for further news.
March 6, 2009 at 11:56 am
In the clearest indication yet in how serious Google is pushing the Android platform, Digitimes is reporting that Google has set up an Android technology team in Taiwan. The purpose of the team is to offer technical support to Taiwanese hardware manufacturers in developing for the Android platform. According to the president of Google Taiwan, Chien Lee-feng, this includes development for netbooks and embedded systems. Given that both Acer and Asus are based in Taiwan, two of the biggest netbook manufacturers, in our view an Android-powered netbook is a matter of time.
This news is timely given how yesterday we reported that Asus is considering using Qualcomm Snapdragon chipsets in upcoming Eee PCs. However, one of the limitations of using Snapdragon is being unable to use Windows on a Qualcomm chip, thereby having to rely on either Linux or Android. Qualcomm and other vendors are using ARM-based processors to try to take share in a market in which Intel's Atom dominates. According to research from IDC (International Data Corp) ARM-based netbooks with processors from Qualcomm, Freescale, Texas Instruments and others will ship this year but command no more than 10-20 percent of the market for the next few years.
According to Luis Pineda, senior vice president of marketing for Qualcomm's CDMA Technologies group, Snapdragon offers a compelling solution over Intel's Atom. "A netbook is no good if you can't connect to the Internet and have to look for a WiFi hotspot," Pineda said. He believes that Snapdragon will define the netbook category by enabling devices that are always connected to a 3G network, similar to mobile phones. He also cites Snapdragon's power efficiency, which eliminates the need for heat sinks and internal fans in a netbook.
While the majority of consumers are likely to choose Windows-based netbooks, having an always connected experience may become more relevant going forward. With Google willing to set up in the back-yard of some of the biggest netbook manufactures highlights how seriously it plans to tap this market. Over the longer-term horizon, the software barrier within Android is likely to be less of an issue for the consumer.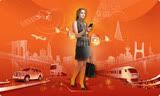 Asus has confirmed that it is evaluating the use of the Qualcomm Snapdragon platform for future Eee PCs, according to Samson Hu, general manager of Eee PC business at Asustek. Whilst it has no current mass production plans for non-Intel Atom based Eee PCs, it highlights how competitive the semiconductor space is becoming. The Qualcomm Snapdragon platform targets mobile Internet devices category that Intel is going after. Such devices allow for higher speed communication, high performance multimedia, full Internet browsing along with the use of other productivity applications. Toshiba's upcoming TG01 is one such device that uses Snapdragon platform from QualComm.
Hu also expects netbook pricing to come down by the second half of the year due to competition. The average selling price of a 10-inch netbook is currently between $299 – $399, but Hu expects this to come down below $299 by the end of the year. In terms of market share, he expects Eee PCs to account for 15% of global netbook shipments to the telecom market in 2009, while touchscreen Eee PCs (like the T91 and T101) will account for 10 percent of the company's total Eee PC shipments this year.
Via Digitimes.