The new Sony Vaio P brings some new improvements to the clamshell ultraportable including touchpad, accelerometer, built-in GPS and PS3 remote play. However, the guts powering the Vaio P is essentially no different to the older models (Z series Silverthorne processor).
Engadget has reviewed the new Vaio P but felt some of the sticking points from previous models remain. This includes its high price tag ($800) , low battery life (4 hours) and sluggish performance. The accelerometer was praised and the keyboard was comfortable enough to actually type out the whole review! Read more
Sony has officially announced its new Vaio P (P11S1E) ultraportable. The new model comes with several differentiating features that include a touchpad and mouse buttons (in addition to the central trackpoint). The small touchpad sits to the right of the display, whilst the buttons are on the left side that is said to make it easy to use when holding it with two hands.
In terms of specs, the Vaio P will still be powered by a Silverthorne processor. Specifically the 1.86GHz Intel Z540 Atom is mentioned for Europe along with 2GB RAM, 54GB SSD and Windows 7 Premium. You'll also get Bluetooth 2.1, Wi-Fi (b/g/n) and two USB ports. Read more
April 28, 2010 at 9:03 am

Sony will soon announce details of its new ultra mobile Vaio device, according to the official Sony Japan website. There's little information apart from a "Coming soon" notice and an orange symbol that looks like a paperclip. Hopefully, we'll find out soon enough.
Via Engadget.
March 16, 2010 at 10:52 am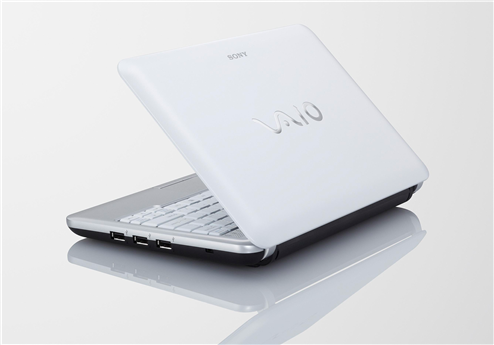 Sony has officially announced the Vaio M netbook that we've heard so much of recently. The Vaio M is Sony's value offering compared to its Vaio W netbook, eschewing the HD display and chiclet keyboard of its higher-priced brother.
The Sony Vaio M (M11M1E) comes with a 1.66GHz N450 Atom processor, 1GB RAM, 250GB HDD, Windows 7 Starter, 6-cell battery and a 10.1-inch (1024 x 600) display. It will be available in either black or white and should be available from the end of the month. Click through for the specs and some promo shots. Read more
March 15, 2010 at 11:51 am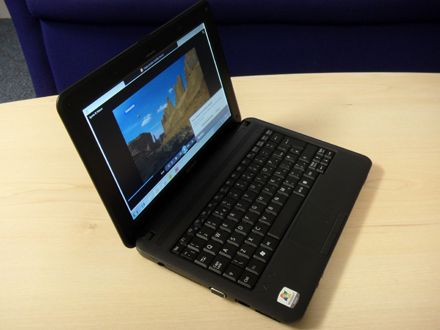 Sony's value-oriented Vaio M netbook has seen its first unboxing pics courtesy of Stuff. The Vaio M netbook isn't as fully featured as the Vaio W series, ditching the high-resolution screen, chiclet keyboard and slimmer profile, for a lower £300 price point when it becomes available in April.
The Vaio M has a 1.66GHz N450 Atom processor, 1GB RAM, 250GB HDD and a 10.1-inch (1024 x 600) display. Build quality seems typically solid and the display is crisp and bright. You can find some more pictures here.
Via Engadget.
Sony is set to launch a budget netbook series under the Vaio M name. The specs are nothing to get excited about, it has a 10.1-inch (1024 x 600) display and is powered by a 1.66GHz N450 Atom processor, 1GB DDR2 RAM and a 250GB HDD. Other features include Wi-Fi (b/g/n), Bluetooth 2.1 and a webcam.
The Sony Vaio M will be priced around the £320 mark when it launches later this month. It is cheaper than the Sony Vaio W as it doesn't have a chiclet keyboard and high-resolution display.
Via Engadget.
February 3, 2010 at 9:17 pm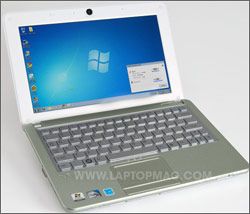 The Sony Vaio W Eco Edition netbook is the company's first Pine Trial netbook to be announced. As you can tell by the name, it doesn't differ hugely from the Vaio W netbook. It gets its Eco tag as it has recycled plastic parts, an innovative carry bag and an electronic manual. Also, the carry bag, manufactured using 100% recycled PET bottles, has been designed to replace the cardboard box that normal electronic devices come in.
Laptop Mag has reviewed the Vaio W Eco and found that it caters for a wide range of users including kids (with its pre-loaded kid-safe browser), colour schemes designed to attract female custom and the geeks with its HD screen. However, the question is that at $480, is the netbook worth the $80 premium? Laptop Mag concludes that it depends on your use. However, there are certainly better equipped netbooks out there for cheaper the cost including the Asus Eee PC 1005PE, Toshiba NB305 and HP Mini 5102.
January 16, 2010 at 11:38 am
A new 10.1-inch Sony Vaio netbook has been spotted passing through the FCC. The device has the 'PCG-21313L' model number, but we're not treated to any proper pictures just yet. Judging by the bottom, the model does seem to be different to the recently announced Sony Vaio W Eco Edition.
In terms of specs it doesn't look too different to what we are becoming accustomed to as the new norm for netbooks i.e. 1.66GHz N450 Atom processor, up to 2GB RAM, 250/320GB HDD and Windows 7. It will also feature Wi-Fi (b/g/n), Bluetooth and a webcam. Check out some more FCC evidence after the jump. Read more
January 7, 2010 at 12:06 pm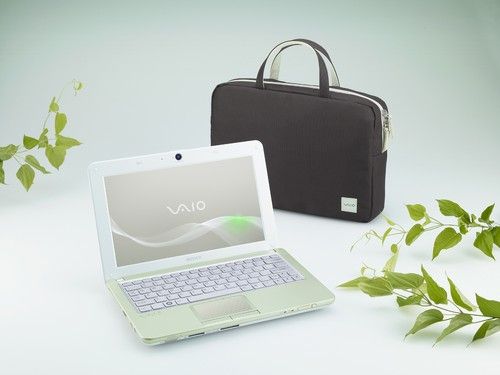 Sony has upgraded its Vaio W netbook with the Eco Edition. The new Vaio W series generates 10 percent lower CO2 emissions during production compared to its predecessor. It has recycled plastic parts, an innovative carry bag and an electronic manual (presumably loaded onto the netbook). The 10.1-inch (1366 x 768) LED backlit display is also mercury-free.
To make sure you know about its green credentials, Sony has used a mint green palm rest and touchpad. The carry bag has been designed to replace the cardboard box that normal electronic devices come in. Therefore the Vaio W Eco Edition will ship straight to your door in this bag. The outer fabric is manufactured using 100% recycled PET bottles. Read more
November 17, 2009 at 5:02 pm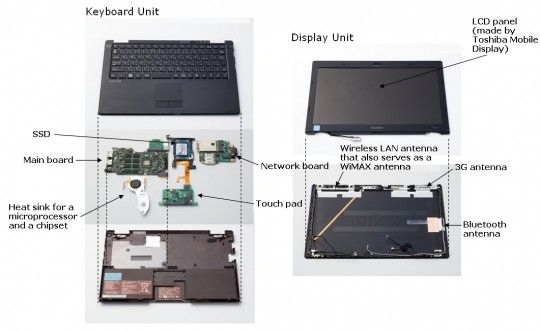 The super-skinny and luxurious Sony Vaio X has been taken apart to see just how Sony's engineers pieced it together. The guys over at TechOn have a seven part hands-on and teardown that shows the skill involved in creating such a gorgeous piece of hardware.
The engineer who took it apart certainly appreciated the efforts Sony has taken to get the Vaio X into the market. He felt that it needed a close collaboration early on between designers, engineers and production plants. The cost of manufacturing such a device is double that for a normal notebook. Well it probably helps those who paid the massive premium for what is an underpowered device to sleep well at night.
Via Slashgear.
November 5, 2009 at 4:03 pm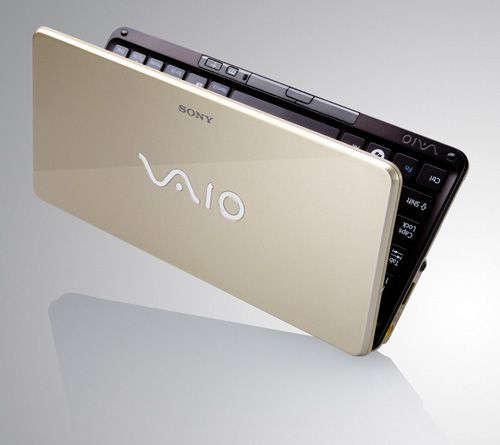 Sony is now selling its ultra-portable Vaio P with Windows 7 Home Premium or Professional in the United States. An option now also exists for a higher-specced configuration, which includes a 2GHz Atom and 256GB SDD, costing a whopping $1,900.
Other configurations include the base model (1.33GHz Atom, 2GB RAM, 80GB HDD) for $850, whilst another model with a 1.6GHz Atom and 64GB SSD will cost $1,000. These models will appear by the end of this month.
Checking the UK site, it appears that they may be offering something similar soon. The SonyStyle product page for the Vaio P only lists one model, but goes on to say that "this product is no longer available".
Via Electronista.
November 3, 2009 at 6:40 pm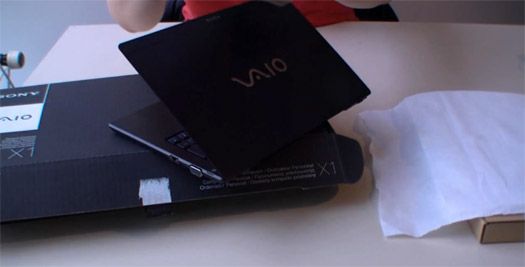 The Sony Vaio X ultraportable may be out of reach of most consumers (including us), however that doesn't stop us wanting to learn more about the device. Johannes from NewGadgets.de was lucky enough to get hold of the device and has promptly shot an unboxing video for us all to oogle over. Check out the 6-minute video after the jump. Read more
October 19, 2009 at 1:03 pm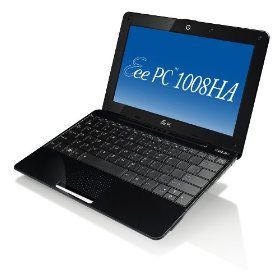 Following on from our previous post, where we highlighted the Intel CULV-powered ultra-thins that are now available to pre-order with Windows 7, we bring you a similarly long list of Windows 7 netbooks.
HP now has Windows 7 options on its site. The premium for Windows 7 is $50 for the Mini 311 (Home Premium) and $30 for the Mini 110 (Starter Edition). Dell also has Windows 7 options up on its site, it is charging $30 for the Starter Edition on its Mini 10/10v netbooks.
Amazon.com
has been busy listing a number of new netbook SKUS with Windows 7. Most of these new models are running on Windows 7 Starter Edition and run 250GB hard drives, rather than the 160GB standard up until now. Memory modules are still stuck at 1GB though. Check out the list of Windows 7 netbooks available to pre-order below. Read more
October 8, 2009 at 7:50 pm
The Sony Vaio P continues to be a mainstay in Sony's product catalogue, sitting somewhere between the Vaio W netbook and premium 11.1" Vaio X ultraportable that was officially announced this morning.
Three new Sony Vaio P configurations have popped up onto the Sony UK site, with the top-end model (VGN-P39VL/Q) sporting a 2.0GHz Z550 Atom processor, 128GB SSD and Windows 7 Professional.
The other two (VGN-P31ZK/R & VGN-P31ZK/Q) models come with a 1.86Ghz Z540 Atom CPU, 80GB SSD and Windows 7 Home Premium. Pricing hasn't been revealed, but hopefully we'll find out close to the launch of Windows 7.
Via Engadget.
October 8, 2009 at 8:53 am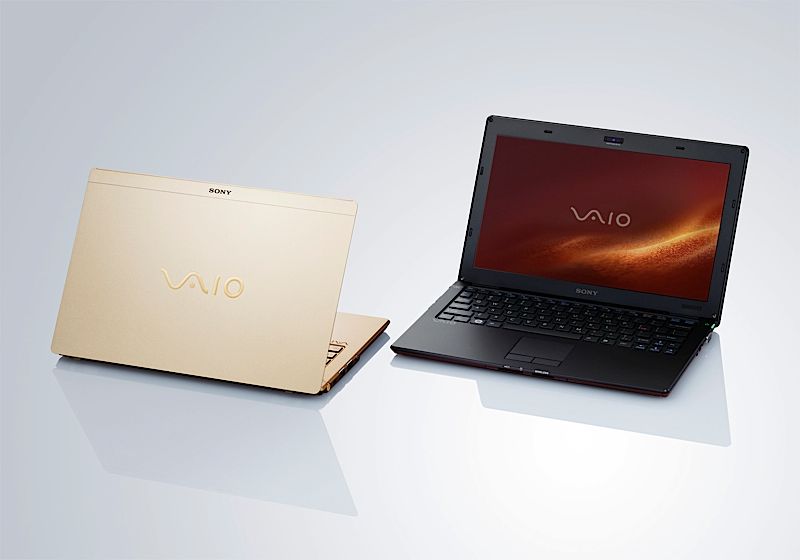 The truly desirable 11.1-inch Vaio X has now been officially announced by Sony. The waters are increasingly being muddied as to what defines a netbook or notebook, but Sony refers to it as the "world's lightest notebook". Not a surprise since they don't even refer to the Sony Vaio W as a netbook.
The Vaio X is due to come in a number of hardware options. The most powerful option includes a 2.0GHz Z550 Intel Atom processor, although 1.6GHz Z530 & 1.86GHz Z540 options are also expected. Storage will be catered for by 64GB/128GB SSDs. Windows 7 options include Home Premium & Professional. Read more