January 9, 2010 at 9:13 pm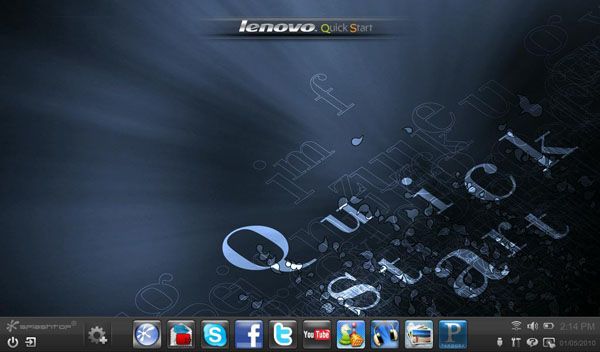 Splashtop has announced that version 2.0 is now official. The new features includes even faster performance, touch optimisation, better 3G connectivity, a redesigned application dock as well the ability to customise the desktop.
Other features include instant search that allows you to search even before opening the browser and a visual navigation of browsing history. The first netbook to feature Splashtop will be the Lenovo Ideapad S10-3t convertible netbook.
Via EeePC.net.
November 30, 2009 at 6:56 pm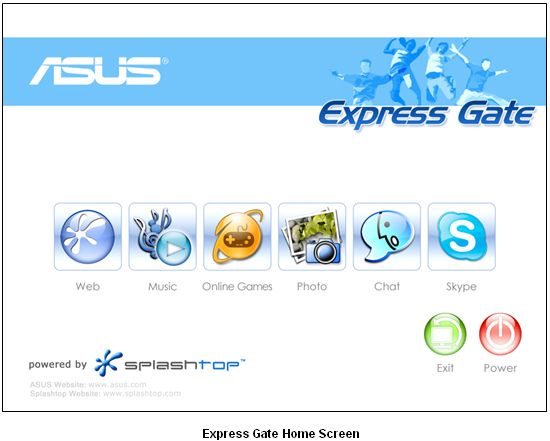 The Asus Eee PC 1008P already made an appearance though the FCC, but it appears that Asus will also be launching the Eee PC 1005P, powered by the next-generation Intel Pine Trail chipset. The model number was spotted on the Asus support site, which means it'll probably be a matter of time before it makes an appearance.
Also, according to the BIOS drivers it will also come with the instant-on OS from Asus called ExpressGate, which utilizes Splashtop. The instant-on operating systems haven't really become a must-have feature in netbooks, but it looks like manufacturers are still trying to push them. Hopefully, we'll hear more on the 1005P and 1008P netbooks at CES in January.
Via Netbook Italia.
July 23, 2009 at 10:03 pm

DeviceVM's instant-on operating system, Splashtop, will get new "instant search" functionality from September 2009. Splashtop is installed on a number of netbooks from various manufacturers including Lenovo. Splashtop-powered devices will provide a branded search box, which comes alive within a second of the PC being powered on.
DeviceVM has partnered with three different search providers to provide search functionality in various parts of the world. Yahoo! Will serve the US, Japanese and European markets, Baidu will target China whilst Yandex will cater for Russia.
"Splashtop recognizes the increasing importance of web search, making it faster and more convenient than ever before. Through this new collaboration, search is available as soon as the PC is turned on, before the browser – or the OS – is even running," said Mark Lee, CEO of DeviceVM.
March 20, 2009 at 12:08 pm

Another competitor has thrown its hat into the 'instant-on' OS arena. Xandros has announced that 'Presto' has entered beta stage and is being offered as a free download until its retail release on April 13th at which point it will cost $19.95. The OEM version of Presto has already been out for a while, but this is the first time the consumer version has been released for beta. Read more