T-Mobile is to team up with HTC to produce an Android netbook according to TMOtoday. The news would seem to make sense if true. T-Mobile collaborated with HTC to create the T-Mobile branded G1 smartphone, which uses the Android platform. Also, with a number of mobile operators already selling subsidised netbooks, the move to create a branded netbook with embedded 3G connectivity would be a natural progression for wireless carriers.
Whilst no release date has been leaked, an end of year launch has been hinted at. Apart from that there is little to go on. We are already expecting to see a number of Android netbooks to be announced at Computex Taipei in June. If this rumour turns out to have some truth to it, I for one, certainly will not be surprised.
Via Phandroid.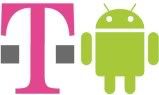 T-Mobile is planning to release a number of communication devices running on the Android operating system according to documents obtained by the New York Times. This includes a home phone early next year and a tablet computer thereafter. Details at this stage are sketchy, however we know that this tablet (without keyboard) will have a 7-inch touch screen and handle basic computing jobs such as mail, managing data across a variety of devices in the home or checking the weather.
"A T-Mobile spokesman, Peter Dobrow, declined to discuss the specifics of any future products but confirmed that T-Mobile had plans for several devices based on Android."
It's not specified which companies would make either device, though the home phone would have a dock and a second charge-plus-sync peripheral. T-Mobile isn't the first operator to offer such a device. In the UK O2 recently launched the Joggler with similar aims, while in France Orange offers the "Tabby" tablet PC.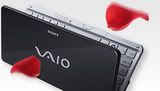 The trend of mobile phone operators offering netbooks on subsidised contracts continues to grow apace. Now T-Mobile Germany is offering the Sony Vaio P (VGN-P11Z) for 599 Euros on a two-year Web'n'Walk contract. This is an upfront saving of 400 Euros on the current retail cost of the entry-level Vaio P (1.33GHz Atom CPU, 2GB RAM, 60GB HDD, Vista Home Premium) is 999 Euros. The first shipments are expected in April. So far there is no word whether this will appear in the other countries/mobile phone operators. T-Mobile UK currently only offers the Asus Eee PC 904HD netbook.
In other news, HP has announced a three-year deal with mobile operator, Orange, to distribute 3G-enabled HP netbooks/laptops in Europe. The first European countries to be offered subsidised netbooks will be UK, Austria, Portugal, Belgium and Switzerland. The first netbook to be offered will be the HP Mini 1000.
Via Pocketables.