December 22, 2009 at 6:04 pm
Asus' 10-inch convertible netbook has been on the cards for a while now and it looks like they may finally be getting around to launch it. The Asus Eee PC T101MT convertible tablet has passed through the FCC, pointing to the fact that it will launch with a multi-touch display (much like the 8.9-inch Eee PC T91MT).
The FCC filings do not reveal too much information apart from the product label and a picture of the back. Click through for these pictures. Hopefully we'll hear more at CES 2010 in January. Read more
November 6, 2009 at 5:31 pm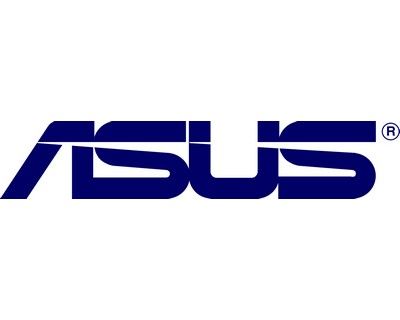 Asus will be showing off a number new of devices come next January's Consumer Electronics Show (CES) in Las Vegas. We will get the first glimpse of the company's 1.66GHz Intel N450 Atom-powered netbooks, the 10-inch Eee PC T101 convertible tablet, as well as several smartbooks and ultra-thin devices.
It will also be showing its first entry into the e-book reader space with a 9-inch model along with several Google Android-powered smartphones (only the Acer Liquid has been announced right now). Asus' 1.83GHz N470 Atom netbooks will not be presented until CeBIT 2010 in March.
Via Digitimes.
October 14, 2009 at 8:21 pm
There has been little word regarding the 10.2-inch big brother to the 8.9-inch Asus Eee PC T91 convertible netbook. The Asus Eee PC T101H seems to have been in a state of limbo, whilst the company decides whether it worth green lighting the netbook or not. However, according to NetbookNews.de, it is on its way, expecting to make a formal appearance at CES in January 2010 and sporting a 1.66GHz N450 Atom Pineview processor.
The T101H is expected to come with a 10.2-inch resistive touchscreen display (mo multi-touch here) along with Windows 7. It will come with 1GB RAM, 16GB SSD, Wi-Fi (Draft-N), an accelerometer and a battery life good for 8 hours.
Options will include 3G and DVB-T digital TV. Pricing is expected to be between €650-€700. Not cheap considering that there is likely to be devices with multi-touch displays probably launching in the same time frame.
July 20, 2009 at 11:35 am
Asus recently launched the 8.9-inch Eee PC T91 convertible netbook in the US to mostly positive reviews. It is the company's first touchscreen model and the first with a form factor that enables the netbook to be used as a tablet device too. It appears that the success of this particular model will impact the shape of future touchscreen models down the line according to a report from Digitimes.
Industry sources suggest that if the Eee PC T91 does not meet its sales expectations, then Asustek "may consider postponing the launch date of upcoming touchscreen netbooks, scale down their shipments, or even cancel them." The only upcoming touch-based model we know of is the 10-inch Eee PC T101. The release date of the T101 has been pushed back to September, at the earliest, according to the report. This is two months later than originally anticipated.
We have heard the above before. Asus UK recently told us that the appearance of a multi-touch T91 and T101 would depend on the success of the T91. However, I'm inclined to believe that even if the model wasn't a great success, Asus would still try and release another model based on Windows 7 and a multi-touch panel. After all, that would be an almost entirely different proposition to the model on the market today.
Much of the focus in the convertible netbook space has been on the 8.9-inch Asus Eee PC T91, however let's not forget that the 10-inch T101 is also on the Asus product roadmap. Whilst we've not heard too much about the T101, it appears that it is still planned to be released in the UK according to AsusTablet.
They have posted what are believed to be "final" specifications of the Eee PC T101H and claim that it will be released in late August or early September. There are a few things that I'm slightly confused about though. The specs list the OS as Windows 7, but that isn't being launched until October 22nd. Also, it talks of a "resistive multi-touch" panel, despite the fact that it should be a capacitive panel if it does feature multi-touch. Read more
June 29, 2009 at 11:04 am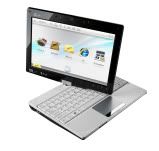 There has been much speculation as to when Asus' first convertible netbook, the 8.9-inch Eee PC T91, will start to hit retail. At the very beginning it was believed to launch in 'late May/early June', this then slipped to "early July" and now it seems that this has slipped to "late July" according to our conversations with Asus UK last week.
Whilst still no specific date is being committed too, we were assured that this "late July" timeline was now concrete and they envisaged no more slips. The reason for the delay was being attributed to nailing down the interface and making sure they were 100 percent happy with it before shipping. As this is their first touchscreen net tablet, they cannot afford the negative reaction on an unfinished product. Our recent hands-on with the device left us impressed with the build quality but the same couldn't be said of its interface, which did feel like it needed more work.
Asus also confirmed that a multi-touch SKU was on the agenda to launch with Windows 7, however much would depend on how the T91 sells during Q3 2009. It also seems that the 10-inch convertible tablet, the Eee PC T101, has slipped down the priority list although it's still on the company's roadmap.