Canonical has announced its own instant-on operating system called Ubuntu Light. This lightweight OS has a tailored netbook interface called Unity and will boot into a browser in 7 seconds. It also features chat, IM, browser and media player applications.
Unity will be the desktop environment for Ubuntu 10.10 Netbook Edition that is expected to be released in October 2010. Unity is designed for netbooks and touch devices and will include a new panel and app launcher.
Via Mark Shuttleworth.
April 30, 2010 at 3:13 pm
Canonical has now released Ubuntu 10.04 that sports a new (less brown) look, faster boot speeds, an online music store as well as social network integration.
Netbook owners will be glad to hear that UNE benefits from faster SSD boot speeds as well as faster suspend/resume time that should help battery life. It is available to download right now here.
February 17, 2010 at 12:47 pm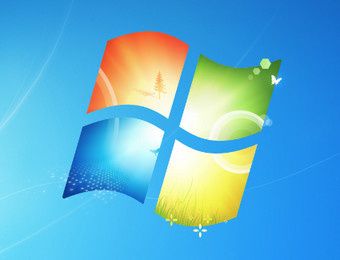 There are so many operating system choices when you've bought your new netbook. You have the usual desktop stalwarts such as Windows, OS X and Ubuntu, but there is a growing number of Linux alternatives catered to the netbook experience such as Jolicloud, Moblin and the upcoming Chrome OS.
Lifehacker has been conducting a poll over the last week, asking its readers what is the best netbook operating system. First of all they asked their readers to flag their favourite, they then rounded up the five most popular OSes and conducted a poll to find a winner. Read more
October 29, 2009 at 5:25 pm
Canonical has today announced the release of Ubuntu 9.10, nicknamed Karmic Koala. The latest version offers a faster boot-up experience, revamped audio framework, better disk encryption, improved 3G connectivity and a redesigned login experience. Ubuntu One, a suite of online services, has also been integrated as standard, enabling backup and syncing of files.
Users can activate the Ubuntu One service by launching it from the Applications menu in the GNOME panel. Firefox 3.5 is also included adding the private browsing mode and support for the HTML 5 video element.
The netbook-specific release, the Ubuntu 9.10 Netbook Remix (UNR) can be downloaded here. UNR integrates with the Empathy instant messaging program for text, voice, video, and file transfers. Average boot times are around the 26 second mark, with the Xorg starting in 15-seconds. Canonical has targeted a 10-second boot time for the next major release (Ubuntu 10.04) in 2010.
September 24, 2009 at 3:51 pm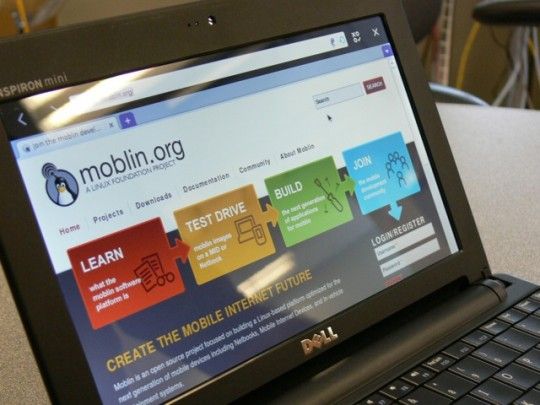 Dell is now shipping its Mini 10v netbook with the Ubuntu Moblin Remix Linux distribution. This particular version combines the interface & applications of Moblin 2.0 with the internals of Ubuntu 9.04. It is priced at $299 and comes with the typical Mini 10v's specifications (Atom N270 processor, 1GB of RAM, 160GB hard-drive).
This version has been labelled as the "Developer Edition" as it is still a work in progress. Despite this, Dell is shipping the Inspiron Mini 10v with it factory installed. If you already have the Mini 10v and just want to download the image click here. Check out a video demo after the break. Read more
August 14, 2009 at 3:44 pm
Linux retailer, ZaReason has launched a new 10-inch netbook called the Terra A20. It is a 10.1-inch device that comes with a 1024 x 600 matte display. This is one of the few netbooks to ship exclusively with Linux, in this case, Ubuntu 9.04 Desktop. However, you can even opt to install your own Linux distro if you don't fancy Ubuntu.
The hardware is pretty average. The Terra A20 is powered by a 1.6Ghz N270 Atom processor, 1GB RAM and a 160GB HDD. It also comes with Wi-Fi (Draft-N), a 0.3MP webcam, card reader, three USB ports and a 3.5 hour battery. It also comes with an optional 3G modem.
The netbook comes in a wide range of configuration options including up to 2GB RM and several HDD/SDD storage options. The Terra A20 is available in black or mocha (brown) with pricing starting from $349.
Via Works With U [via Netbooked].
August 11, 2009 at 11:17 am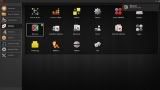 Ubuntu Netbook Remix (UNR) will get some slight changes to its user interface in time for the Ubuntu 9.10 Karmic Koala release in October. This tweaks includes the removal of the right side toolbar that now gives you more room for program shortcuts. Adding shortcuts to your Favourites area has also been simplified.
Other changes include more responsiveness, the app launcher is faster and no longer animates. The colour scheme has also changed marginally. If you can't wait until October, you can download the pre-release version here. Click through for a screengrab of the new design. Read more
June 10, 2009 at 10:54 pm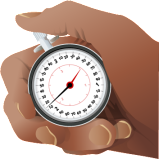 The developers behind the Ubuntu Linux distribution have some ambitious targets for its 10.04 release penned in for 2010. It aims to drastically reduce the boot times from 25 seconds, as observed in the current 9.04 version, to just 10 seconds for 10.04.
Ubuntu 9.04 and in particular Ubuntu Netbook Remix 9.04, already saw a considerable improvement in boot times. Boot time decreased from 65 seconds in version 8.10 to only 25 seconds in 9.04. This is expected to be improved further for the next release, Ubuntu 9.10 which is codenamed Karmic Koala. Ubuntu 10.04 will follow the release of version Karmic. Read more