The new Sony Vaio P brings some new improvements to the clamshell ultraportable including touchpad, accelerometer, built-in GPS and PS3 remote play. However, the guts powering the Vaio P is essentially no different to the older models (Z series Silverthorne processor).
Engadget has reviewed the new Vaio P but felt some of the sticking points from previous models remain. This includes its high price tag ($800) , low battery life (4 hours) and sluggish performance. The accelerometer was praised and the keyboard was comfortable enough to actually type out the whole review! Read more
Sony has officially announced its new Vaio P (P11S1E) ultraportable. The new model comes with several differentiating features that include a touchpad and mouse buttons (in addition to the central trackpoint). The small touchpad sits to the right of the display, whilst the buttons are on the left side that is said to make it easy to use when holding it with two hands.
In terms of specs, the Vaio P will still be powered by a Silverthorne processor. Specifically the 1.86GHz Intel Z540 Atom is mentioned for Europe along with 2GB RAM, 54GB SSD and Windows 7 Premium. You'll also get Bluetooth 2.1, Wi-Fi (b/g/n) and two USB ports. Read more
November 5, 2009 at 4:03 pm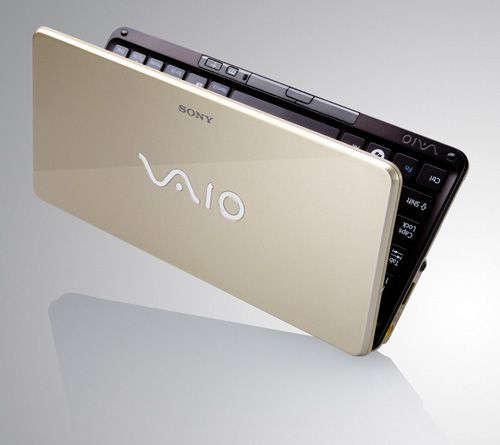 Sony is now selling its ultra-portable Vaio P with Windows 7 Home Premium or Professional in the United States. An option now also exists for a higher-specced configuration, which includes a 2GHz Atom and 256GB SDD, costing a whopping $1,900.
Other configurations include the base model (1.33GHz Atom, 2GB RAM, 80GB HDD) for $850, whilst another model with a 1.6GHz Atom and 64GB SSD will cost $1,000. These models will appear by the end of this month.
Checking the UK site, it appears that they may be offering something similar soon. The SonyStyle product page for the Vaio P only lists one model, but goes on to say that "this product is no longer available".
Via Electronista.
October 8, 2009 at 7:50 pm
The Sony Vaio P continues to be a mainstay in Sony's product catalogue, sitting somewhere between the Vaio W netbook and premium 11.1" Vaio X ultraportable that was officially announced this morning.
Three new Sony Vaio P configurations have popped up onto the Sony UK site, with the top-end model (VGN-P39VL/Q) sporting a 2.0GHz Z550 Atom processor, 128GB SSD and Windows 7 Professional.
The other two (VGN-P31ZK/R & VGN-P31ZK/Q) models come with a 1.86Ghz Z540 Atom CPU, 80GB SSD and Windows 7 Home Premium. Pricing hasn't been revealed, but hopefully we'll find out close to the launch of Windows 7.
Via Engadget.
August 6, 2009 at 12:43 pm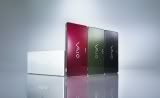 A new version of Sony's Vaio P ultraportable has passed through the US Federal Communications Commission (FCC). Details are scant on the new model, although what we do know is that it will go by the model number 'PCG-1R2L'. We also know that it will have Wi-Fi (Draft-N) and Bluetooth.
The confidentiality agreement expires in October, highlighting a possible release in the fourth quarter. We recently heard of a 'Mark II' release that is on the horizon, it's unknown whether this is one and the same device. If there's been no news up until that point, all the detailed specifications should be out of the bag by then. Check out a screengrab of the evidence after the break. Read more
Sony is planning to launch a 'Mark II' version of the Vaio P ultraportable this October or November according to TechRadar. This is on the back of reasonable sales of the current Vaio P line-up, despite its premium price tag and slow boot times.
Details on the new Vaio P 'not-a-netbook' are scarce right now, although we do know that boot times should be significantly improved. The Mark II is likely to run Windows 7, rather than Vista, which should improve responsiveness. We may even see it sport the new Pineview Atom processor that is due in the fourth quarter this year. We'll bring you more details as we get them.
Whilst we might be in the midst of a global recession, nobody seems to have told Sony. It has launched a new line called the "Signature Collection" aimed at the fashionista with deep pockets. This line-up includes a number of laptops in new colours including one using fake crocodile skin.
Among this collection includes a new limited edition 'glossy black' Vaio P (P699E/Q). This particular version includes a 1.86GHz Atom CPU and a whopping 256GB solid-disk drive. As you can imagine this tech doesn't come cheap, with Sony's asking price at $1999.99. It's only limited to 1,000 units if that makes you feel a bit better about how exclusive this is. Somehow I can't convince myself that these 1000 units will shift that fast, but I've been surprised before!
Via Engadget.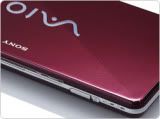 Sony Vaio P's "not-a-netbook" comes in so many different configurations that it's hard to keep track. With different regions being limited to certain specs it makes it even more head-spinning. Engadget is reporting that US consumers can now get hold of a Vaio P (VGN-P698E) with the faster 1.6GHz Z530 processor. This should be a nice little speed upgrade considering that the only version sold in the US previously came with the 1.33GHz Z520 processor. However, this model still lags behind Japan's Vaio P flagship which comes with a 2.0GHZ Z550 Atom CPU and 256GB SSD.
However, whilst Japanese Vaio P owners can now get Windows XP, this version is still stick with Vista Home, which is likely to mean it still feels a bit sluggish. Sony has sweetened the deal by adding a 128GB SSD as well as GPS and a Verizon WWAN module. It's certainly not cheap though at $1,500. It's available for pre-order now, and will begin shipping around June 26th.
If you were wondering whether WiMAX would ever really kick-off, a number of WiMAX-enabled netbooks from different manufacturers have been announced this morning. First off, is the Samsung NC10 WiMAX (NC10-12PWBK). It doesn't come cheap, however, at $519.99 and is available to purchase now in the US. Other than the WiMAX module, the specs are exactly the same. The vanilla NC10, which costs $380, comes with a 10.2-inch (1024 x 600) display, 1.6GHz N270 Atom CPU, 1GB RAM, 160GB HDD, Wi-Fi (b/g), Bluetooth 2.0, a 1.3MP webcam and a 6-cell battery.
Intel along with UQ Communications is promoting the widespread deployment of WiMAX Services in Japan. UQ is committed to cover 90 percent of Japan with its WiMAX service by 2012 and sees the official UQ WiMAX launch on 1st July. As a result of this, several WiMAX-enabled netbooks and notebooks have been announced in Japan. Read more
It looks like Sony has finally cottoned onto the fact that Vista just doesn't offer the same kind of performance on an ultraportable device compared to XP. The new Vaio VGN-P50 will be sold with Windows XP SP3 and will come with a 1.33GHz Z520 Atom CPU as standard. Expect to see the same 8 inch (1600×768) screen, 1GB of RAM and an 80GB HDD. Wi-Fi 802.11B/G/N, Bluetooth 2.1 are all supported, as well as DoCoMo's WAN network.
Sony also has a number of hardware options for this SKU including the latest 2.0GHz Z550 Atom CPU as well as the option of a 256GB SSD. A number of snazzy colours are also being offered including Garnet Red, Crystal White, and Peridot Green, and Pyrite Gold. Some of these colours have a laser pattern etched into the lid. The new Vaio P will be offered in Japan only (for now) from June 6th.
Via Akihabara News.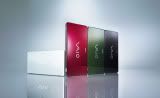 Our friends over at Notebook Italia have spotted some new Sony Vaio P models that could end up replacing the current line up. A refresh of the current Vaio P series has been rumoured for some time. As recently as March there was speculation that the top of the line Vaio P (VGN-P90S), which is only available in Japan, would have its CPU bumped up from the 1.86GHz Z540 Atom CPU to the newly announced 2.0GHz Z550 Atom processor.
The highest spec Vaio P currently availability in Europe is the Vaio P19VN/Q, which has a 1.6GHz Z530 Atom CPU. Notebook Italia has spotted a retail product listing that suggests that the replacement for this model, the Sony Vaio VGN-P29VN/Q, will sport an as-yet-unannounced Z630 Atom CPU. This new model will have a 128GB SSD drive, 2GB of RAM, the new 'Poulsbo' US15W chipset and Intel GMA 500 graphics. Read more
April 28, 2009 at 7:12 pm
Whilst Averatec are not the most well known brand when it comes to netbooks, this may be set to change with its next model. Averatec is set to launch a new netbook due in August or September which looks like a cross between Sony's Vaio P and Lenovo's Pocket Yoga concept and is rumoured to run Google's Android OS.
US-based Averatec is owned by a Korean company called TriGem. CEO Tae-Hyun "Tiger" Cho claims that this new device has been developed in-house "from scratch". Whilst the operating system has not been confirmed, Cho said that the "OS is going to be a surprise," however he also confirmed that it will be "a merger of cell phone and PC technology." It doesn't take a genius to work out that Google's Android is likely to be the front runner (unless Symbian is making moves behind the scene). Read more
March 26, 2009 at 6:23 pm
Sony will launch a refresh of the Vaio P 'not-a-netbook' this Summer according to Sony Insider. Before you get too excited it is unlikely that we will see a complete redesign, a bump in specifications is more probable. There has been talk of Intel replacing its 1.86Ghz Z540 Atom CPU with the 2.0GHz Z550, could this be part of a new beefed-up Vaio P?
A leak of six new model numbers was obtained which shows a jump from the current 500 series to a supposedly new 700 series. Four of the model numbers were tagged P710, the difference between them being four different colours (black, green, red and white). The other two were tagged P730A and P730T. It is unknown what the difference is between the latter two are, although it is likely that the P730 models will have a higher-spec (different processor, RAM or larger SSD drive). It would be nice if a lower price-point was also planned, although I can't see that happening. We'll come back with any more news on a new Sony VAIO P as soon as it emerges.
March 22, 2009 at 11:49 am
jkOnTheRun has been playing around with the Sony Vaio P for a few days now. Apart from demonstrating that the Vaio P does actually fit in a pocket, they also got round to posting a video tour of the unit. Overall impressions were positive with the Vaio P being very light and easy to use. The keyboard was one of the strong points, being surprisingly typable with chiclet keys, even allowing you to touch-type quite easily. One small negative was that the right shift key is really small and hard to reach. Battery life on the 2-cell battery was a respectable three hours. Read more
March 19, 2009 at 3:17 pm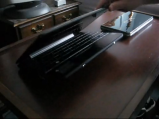 Personally, this is something that I haven't thought about too much nor is it something that would worry me either. However, the guys over at UMPC Portal have made a short video post looking at the issue of hinge strength on netbooks (how easy is it to open/close the screen without using two hands).
They look at two netbooks, the HP Mini 1000 and Sony Vaio P. In their opinion, the HP Mini 1000 does not have optimal hinge strength as when you try lifting the screen the hinge is so strong that the whole netbook moves. This is not ideal as when the lid is lifted the body comes up with it and then slams back down onto the table. The Vaio P on the other hand has a lightweight chassis and the hinge is such that when moving the display, the base hardly budges at all. It looks like the chassis is glued to the table. The design is such that you can easily move the screen with one hand.
If I were to choose between the two, then it would definitely have to be strong hinge over a loose one. At least that is until we see a device with an adjustable strength hinge. From my experience with these things, hinges tend to get looser as time goes on. Once a hinge is loose there is little to do to make it strong again. Also when you are on the move in a car or train the last thing you need is a loose hinge in my view. Anyway check out the interesting video after the jump. Read more