No one wants to be left off the tablet merry-ground and today's company to join the action is VIA, who says that its chip will power a number of Android tablets before the year is over. More specifically, VIA Executive, Richard Brown, said that around five different Android-based tablets priced between $100 and $150 will arrive in the US during the second half of 2010.
He goes on to say that Apple has "legitimated" the tablet market with the iPad. He is not alone in these thoughts, researcher IDC says that the global tablet shipments will increase sixfold by 2014 from 7.6 million to 46 million. Lofty projections indeed. Let's just see if this doesn't become another fad.
April 5, 2010 at 10:24 am
VIA officially announced its VX900 multimedia chipset just a few weeks back and now we are starting to hear the first rumours over who will use it. According to DNAIndia, Lenovo and Samsung are both in a race to launch the first VX900-powered netbook and are targeting a launch for June this year.
"Three manufacturers have so far launched models sporting Congo are Lenovo, MSI and Asus while Lenovo and Samsung are expected to launch the first VX900-based netbooks by June this year," reports DNAIndia. Read more
March 22, 2010 at 11:23 am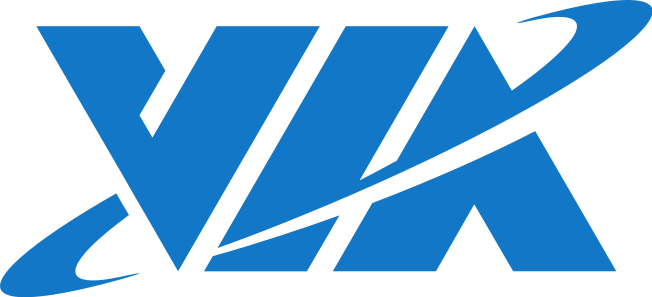 VIA will shortly be announcing the new VIA VX900 chipset for netbooks. The multimedia chip will be easily capable of 1080p Blu-ray movie playback according to the company, with power consumption just barely higher than the previous VIA VX855 chip at around 2W.
The VX900 will be capable of H.264 hardware decoding. According to VIA's own test results, the VX900 chipset can decode the 40MBps Blu-ray stream with a CPU load of less than 20 percent. The chipset will be combined with the VIA Nano U3000 range of processors. Read more
January 5, 2010 at 7:59 am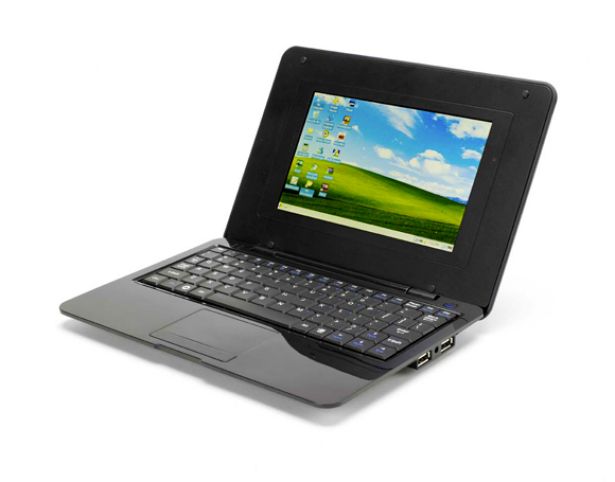 Blaze Europe has launched a new model in its Chie range of netbooks. The Chie 006 sports a 7-inch (800 x 480) display and is powered by a 400MHz VIA VT8500 processor. It has an attractive design that reminds me of the Asus Eee PC Seashell series.
It comes with 128MB RAM, 2GB flash drive and Windows CE. Storage will be supplemented by a SD card slot capable of supporting an extra 16GB. It comes with Wi-Fi (b/g), two USB ports and an 1800mAh battery capable of a 4-hour runtime. Whilst the specs may not be cutting edge, this can all be yours for £99. Read more
November 4, 2009 at 6:03 pm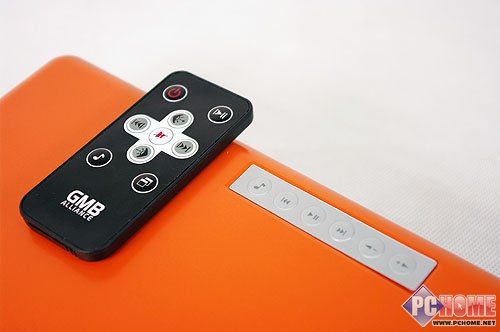 The VIA NetNote is the company's template design for future netbook designs. It incorporates a VIA Nano processor and VX855 IGP chipset that can decode full 1080p video. PCHome.net managed to get hold of the 12.1-inch prototype and stripped it down to give us an idea of what's inside.
The NetNote has a few unique features including the ability to act as an external MP3 player that can even operate with the device powered down. The MP3 player even comes with its own remote! The NetNote also supports digital TV, although that would only be of use in certain global regions.
In terms of the hardware, the NetNote was found to have a comfortable keyboard and touchpad. The 5-hour battery life was also praised, especially considering its enhanced video capabilities. As you would expect of such a device, a HDMI-port is also included. As far as we are aware this design template has not been used in any devices outside Asia, although VIA may be planning to use it with its new processor line-up next year.
Via Shanzai.
November 3, 2009 at 1:52 pm
VIA has announced a new line-up of processors in its Nano range aimed towards the ultra-thin and nettop segments. The VIA Nano 3000 Series promises "flawless playback of high bit-rate 1080p HD video" and also lower power consumption.
These x86 processors certainly seem to be feature-rich, with 64-bit support as well as virtualization technology and SSE3 for multimedia processing. The new Nano 3000 processors will be available in clock speeds ranging from 1.0GHz to 2.0GHz, whilst using around 20 percent less power than current Nano processors. Read more
September 10, 2009 at 10:53 pm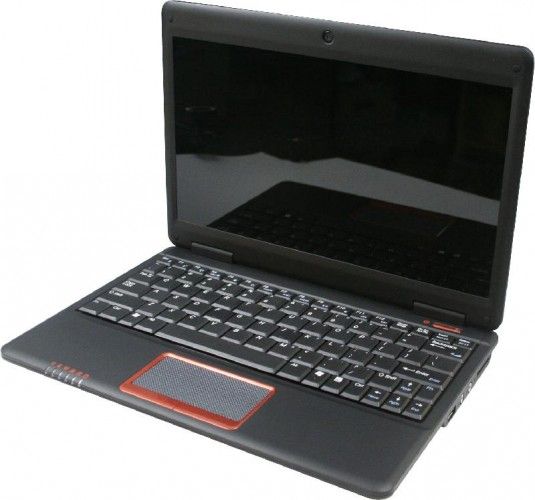 VIA has announced a new 11.6-inch mini-notebook that will be branded by wireless carriers. The eNote Turnkey Solution will come with a mobile WiMAX technology, it will be powered by a 1.3GHz VIA Nano CPU & VIA VX800 IGP chipset and up to 2GB RAM.
The eNote supports a WXGA 11.6-inch display that comes with Via Chrome9 graphics. It also has a HD video processor that supports MPEG-2, MPEG-4, WMV9, VC1 and DiVX video formats. It's reasonably light too, weighing just 1.3kg. Other features include three USB ports, 4-in-1-card reader and 2MP webcam. It will have a 4-cell 2600mAh lithium ion battery as standard that should deliver around 3 hours of battery life. Check out a video of it in action after the break. Read more
July 31, 2009 at 10:47 am
Since the netbook was conceived around two years ago, the size of these devices has got larger and larger. Some of the very latest netbook models to be released from the big guys include 11.6-inch and 12.1-inches. I'm sure this trend won't go away, despite Microsoft and Intel's best efforts to crack down on netbooks larger than 10-inches.
However, in China, white-box vendors are now looking to produce 'netbooks' that are even larger than 12-inches. To get around the restrictions that Intel places on netbook display sizes, it plans to use processors from AMD and VIA instead. The advantage is that VIA's platform costs nearly half as much as the Intel Atom.
Now what defines this as a netbook? Not much in all honesty, but there is rising demand for these larger netbooks and therefore these products are being marketed as such rather than the laptops that they really are. Let's just hope this doesn't catch on.
Via Digitimes.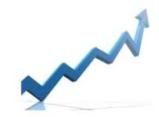 Netbook shipments are expected to reach 59 million units in 2013, a near five-fold increase compared to the 12.5 million units shipped in 2008 according to research group Semico. In 2013, the near 60 million netbooks will account for nearly 22 percent of the total mobile PC market.
The report also says that there will be a much wider array of processors powering future netbooks, Intel currently accounts for 90 percent of netbooks. It expects VIA to become more prominent as well as ARM-based chips from the likes of Qualcomm, Texas Instruments and Freescale. Read more
VIA demonstrated a number of netbook and smartbook devices at the Computex show in Taiwan. It appears that they had quite a big stand, with a wall of netbooks showcasing their processors and chipsets. Unfortunately, most of them are not destined to appear outside of Asia.
NetbookNews.de were on hand to see that VIA were displaying netbooks ranging in size from 8.9 to 11.6-inches. Most were either running VIA Nano or C7-M processors. Some were combined with the VX855 chipset that can handle 1080p video with CPU usage at around 20 percent. JKK Mobile was also at the booth and was shown some ARM-based designs from VIA, including the Firstview PC-706 smartbook. Click through for these VIA netbook and smartbook demonstrations.
Update: Another video below shows the Flybook 11.6-inch mini-notebook. This is powered by VIA's VX855 chipset, supporting 1080p HD video playback. This unit comes with an 11.6-inch (1366 x 768) display, VIA U1700 Nano CPU and Chrome9 graphics. Other features include 1GB RAM, a 4-in-1 card reader and three USB ports (no HDMI-out I'm afraid). It should be out in the next few months for around the $400 mark. Read more
April 18, 2009 at 12:17 pm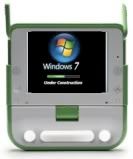 The One Laptop Per Child project has announced a v1.5 refresh of its XO-1 laptop. Whilst the unit will use the same design and batteries as v1.0, it will now use the VIA C7-M chipset as opposed to the AMD Geode processor found in the original. This chip has a clock speed ranging from 400MHz to 1GHz but the speed may be throttled back depending on the heat generation. Other improvements include 1GB RAM and 4GB of flash storage including an optional 8GB SKU.
The CPU will be used with the recently announced VX855 media processor that offers among its features the ability to decode full 1080p video. The move to the new chipset will see faster speeds using less power when idle as well as costing less than the Geode processor. This move could theoretically mean that the XO-1 may even be able to run Windows 7! Read more
April 14, 2009 at 1:20 pm
Whilst Intel's Atom CPU is found in the majority of netbooks released to date, it is facing competition from other vendors who are looking to jump onto the netbook cash-cow. Apart from prospective ARM processors, AMD recently launched the Athlon Neo which is found in the 12-inch HP Pavilion dv2 and is meant to be a step-up from Intel Atom CPUs. VIA also launched the Nano chip, intended specifically for netbooks and has first been seen in the Samsung NC20.
Crave looked to try to compare these CPUs against each other, however it is not a precise comparison as they effectively benchmarked three different netbooks. Fighting Intel's corner was an Asus Eee PC 1000HE complete with 1.66GHz N280 Atom CPU. VIA's representative was the afore-mentioned Samsung NC20 with 1.3GHz Nano U2250 CPU. AMDs benchmarks were conducted by a HP Pavilion dv2, which came with an Athlon Neo 1.6GHz MV-40 processor.
Crave ran three different benchmarking tests and unsurprisingly there was no clear winner, with each CPU winning one test each. Intel's Atom was the fastest in the multi-tasking test, the VIA Nano won the iTunes encoding test while the AMD won the Jalbum photo-program test. Since this is not an apples-for-apples comparison I would take the results with a pinch of salt. Each netbooks configuration would affect the outcome and they each have different clock speeds. Check out the table after the break. Read more
March 30, 2009 at 7:49 pm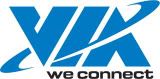 VIA Technologies, Taiwan's largest designer of CPUs, is looking to grab at least a 15-percent global netbook chip share in 2009. VIA expects to supply more netbook brands this year. Epan Wu, director of VIA's CPU product marketing department said: "We had 15 percent of total netbook (chip) shipments last year and we hope we can at least maintain that level this year. This year's growth in netbooks will be much bigger than last year. It will be very good if we follow that growth."
Intel dominates the netbook market with an 85-percent market share. Its Atom CPUs feature in most of the netbooks from the biggest netbook vendors. However, VIA hopes that it will start to win some new clients from Intel. "There will be some more clients in the second half," said Wu, who declined to identify the new clients.
Its new surfboard chipset designed for netbooks may also see it win more clients, especially with the promise of 1080p playback. Up until now we have had Samsung (NC20) and HP (Mini 2133) who have used VIA CPUs.
March 17, 2009 at 2:07 pm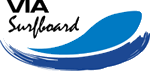 Following on from VIA's launch of its VX855 IGP chipset, it has today announced a new reference design main board for netbooks featuring full 1080p high definition video playback. The Surfboard C855 motherboard is intended for a new breed of HD netbooks and is based on a VIA C7-M processor running at 1.6GHz, the new VIA VX855 IGP chipset and advanced VIA multimedia and connectivity silicon. When the VX855 is partnered with the new board it is claimed that it can support hardware acceleration of most video standards including H.264, MPEG-2, MPEG-4 and VC-1.
"A key advantage of the VIA Surfboard C855 is the head start it affords mini-notebook system developers or those seeking to enter the market," said Richard Brown, Vice President of Marketing, VIA Technologies, Inc. "Not only is VIA in the unique position of being able to offer customers a complete, ready-to-build solution, but the new board's HD capabilities mean VIA-based mini-notebooks will provide a superior multi-media entertainment experience."
This ultramobile technology will support internal display resolutions of 1366 x 768 and or 1920 x 1440 for external monitors. We have reported how 10-inch panels with 1366 x 768 resolution are coming soon, what better way to get the most from the screen then to pair it with some capable hardware. VIA's all-in-one approach is certainly more streamlined than the Intel Atom/GN40 pairing, which doesn't support 1080p, and the cross-company NVIDIA Ion/Intel Atom combination. Video demo after the jump. Read more
March 12, 2009 at 6:51 pm

Among the biggest wishes netbook users have for improvements are more performance and the ability to play HD video. Whilst the Intel Atom N280 can support 720p hardware decoding, 1080p still remains a stretch. Nvidia's Ion is able to decode 1080p but so far no OEMs have embraced the platform.
VIA is looking to fill the gap by today announcing a new Media System Processor (MSP) called the VX855 that offers among its features the ability to decode full 1080p video. The processor supports multiple video standards including H.264, MPEG-2/4, DivX and WMV9 and can play the formats in high bit rates in 1080p resolution.
The processor will be aimed at the netbook and is ideal from a power consumption point of view, with a thermal design power envelope of just 2.3W. It will also support all major operating systems (including Windows 7). VIA's VX855 is built to bring the performance required by today's netbooks and nettop computer systems in an energy-efficient package. The processor should feature on some of the upcoming low-power computer systems.