Now I'm not sure how this partnership came together, nor do I understand why it came together, but LG Korea has partnered with Levi Jeans to create a 'Levi' themed netbook. The netbook in question is the well received 10.1-inch LG Xnote Mini X120, which now sports a Levi jeans graphic on the front cover as well as a denim netbook sleeve!
Personally, I'm not sure why anyone would want a picture of jeans on their netbook cover but there you go. The specifications remain the same including a 1.6GHz N270 Atom CPU, 1GB RAM, 160GB HDD and the instant-on Splashtop OS. Other features include Bluetooth 2.0, Windows XP Home and a 6-cell battery. As an added incentive, only 2,500 of the Levi's Special Edition netbooks will be sold, starting from July 24th and continuing for just 28 days.
Via Engadget.
A couple of weeks back, Engadget went hands-on with the LG X120 netbook and provided some initial impressions. They now have their 'review' up, but I've labelled the post 'extended impressions' as there are a number of crucial points missing from their write-up including battery life, audio performance etc.
Whilst they felt that it didn't really distinguish itself in any way, they didn't have anything significantly negative to say about it either. They were fond of its looks, given its matte white finish and green accents. This finish doesn't extend under the lid, with a glossy finish gracing the palm rest and screen bezel. They also found it to be quite sturdy, although its proportions were slightly out of shape given the 6-cell battery. Read more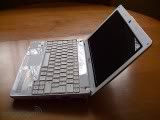 Engadget has got their hands on a final retail version of the 10-inch LG X120 netbook. They've posted a number of unboxing pictures on their website and it's hard not to notice how glossy the palm rest and screen bezel are. Initial impressions seem to be positive with a solid build quality, a matte white finish on the exterior with lime green highlights and a perfectly usable keyboard. LG's instant on OS called Smart On (which is powered by Splashtop) was also found to be quick to start up.
The LG X120 was due to hit Europe for an April launch, although it has so far failed to materialise on UK shores. As soon as we hear anything concrete on release dates and pricing we'll let you know. In the meantime, head over to Engadget for the full gallery of photos. More in-depth impressions are expected to follow at a later point.
March 29, 2009 at 5:48 pm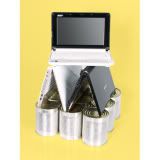 Netbooks with integrated 3G modules are generally very quick to broadcast their own signals and offer good signal strength according to a recent study by 'Connect' magazine. It studied three netbooks for wireless data transfer and by far the fastest was the Acer Aspire One A150x 3G that has an in-built Qualcomm module. The Acer was even faster than 3G phones that have been available over the last two years. Even the Samsung NP- NC10 3G and LG X110 came out with above-average performance compared to the 3G mobile phones.
With many mobile operators now offering netbooks as part of subsidised data packages, there will come a point that most netbooks will have the ability to access the internet in our view. Whether that means 3G modules will be included in most models from the start or we start to see the adoption of ARM based netbooks that are always connected to a 3G network, this can only be a good thing, giving more choice to consumers.
March 26, 2009 at 10:23 am

Whilst the trademark dispute over the term 'netbook' continues to rage between Psion and Intel, LG has taken the matter into its own hands by looking for an alternative tag to attach to its upcoming X120 netbook.
In a unique promotion, LG Canada is asking the public what this new category name should be called. The three names with the most votes will win themselves a LG X120 netbook. From the LG site: "Previously, this small computer had a well-known category name, but since lawsuits are waged over that name, we've decided to ask you, our customers… What should we call it?"
Some of the more popular entries include LoGo, PocketRocket, LG Flight, LG Breeze and my current favourite 'bing bang bing bang bong'! Have a look at the entries yourself here. So, what would you call it?
March 23, 2009 at 2:11 pm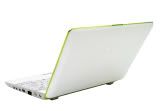 We have not heard anything about LGs upcoming X120 netbook since Mobile World Congress in February, however we now know that the X120 should start shipping in Asia by the end of this month. According to the official LG Korean site, the X120 will see its European launch in April, although specific countries have not been announced.
The LG X120 will cost 849,000 Korean Won ($610, €450, £420) when it is released in the region. Two models are expected to be released (X120-L76LK and X120-L76PK) although the press release is vague in what the differences between the two models are – possibly just colours? If the price translates over to the UK, it seems quite pricey, especially since the LG X110 can be bought for £230 right now. Read more
Whilst we wait for the first LG X120 reviews to appear, it seems that some people just can't be pleased. Linus was one of the few lucky people to have received a LG X120 but promptly took a screwdriver to the netbook as well as posting his initial impressions. Taking it apart was quite simple and thankfully both the hard drive and RAM can be easily changed. He liked the keyboard/touch pad and found the glossy screen to be very bright & vibrant. Click through for more pictures of the X120's internals exposed. The unit is expected to start shipping in Europe this month and we look forward to hearing more soon.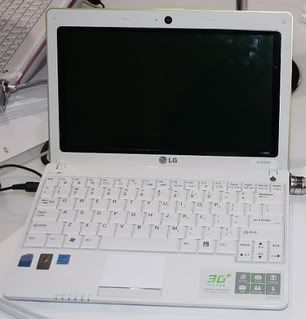 LG plans to ship its 10-inch netbook models, the X110 and X120, to the US this Summer. The X110 model had already launched in most territories last Winter and now the company is preparing to bring it to the US. Whilst no firm date has been given, it hopes to release the X110 before July. It is believed that the X110's unsubsidised price will be around $400. LG's X120 which debuted at the Mobile World Congress in Barcelona last month is also scheduled to launch in the US this summer, whilst hitting European markets later this month.
The X110 was LG's first foray into the netbook market and bears a strong resemblance to the well-established MSI Wind U100, this time with an HSDPA 3G modem added. It has a 1.6GHz Intel Atom N270 CPU, a 10 inch (1024 x 600) screen, 1GB of RAM, and a 160GB hard drive. The LG-X120 netbook is powered by an Intel Atom 1.6Ghz CPU and includes integrated HSDPA, a 10.1″ WSVGA screen and 1.3 megapixel webcam.
Via Forbes.